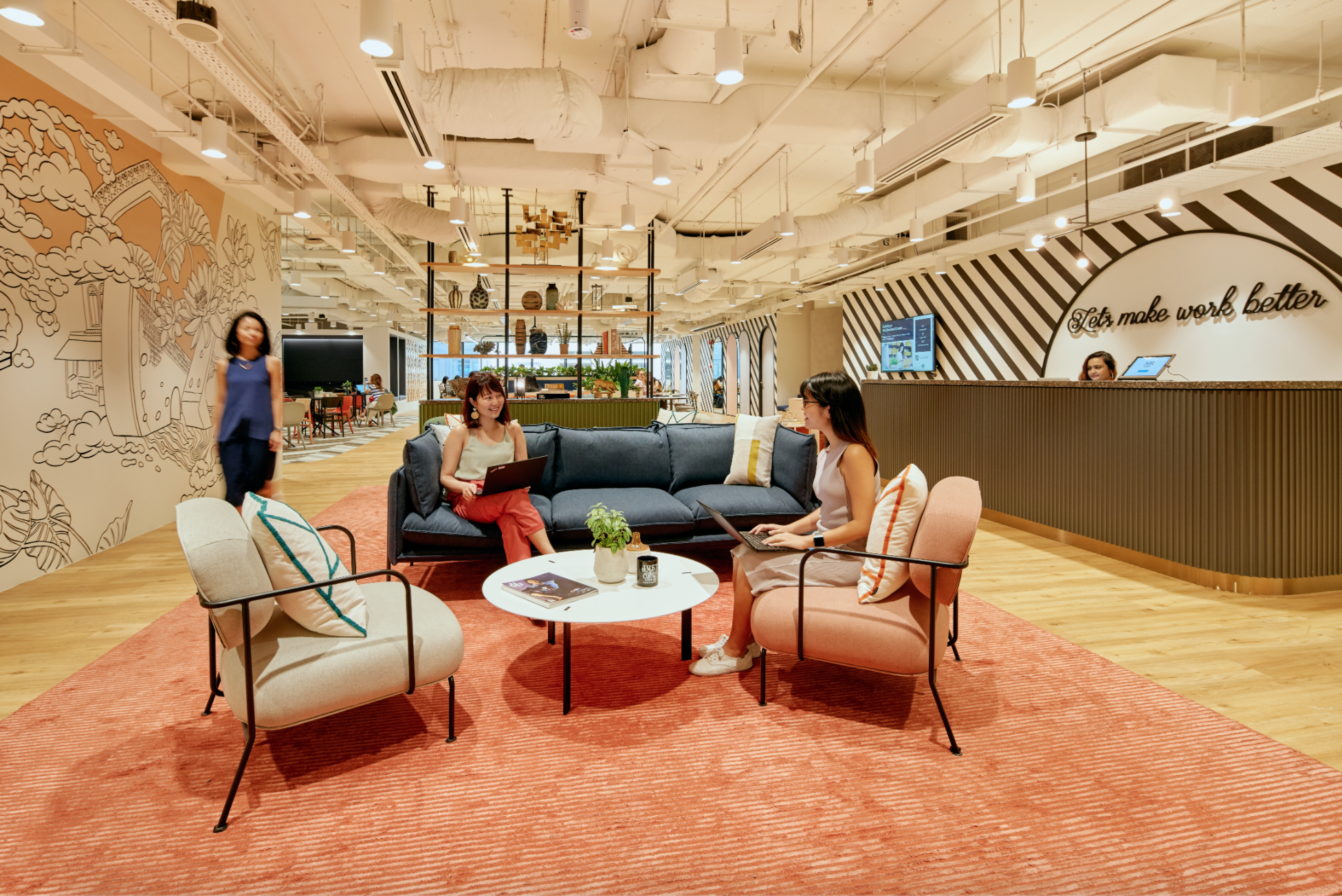 After months of offices being closed in response to lockdown protocols to combat COVID-19, we are starting to see a gradual ramp-up of businesses again. However, as companies look to re-enter the workplace there are several areas they have to consider. These include local government regulations, landlord policies, occupancy planning, as well as employee confidence.
Companies must also remember that just as the state of the pandemic can change, so can office re-entry plans. Consequently companies should keep in mind that:
There can be multiple instance of workplace re-entry: there may be new outbreaks that cause building closures or city lockdowns that cause companies to leave their offices
Workplace re-entry will likely be distributed unevenly: due to density regulations, companies have to decide which teams will return to the office and which will continue to work remotely
Employee opinion can change: employees may feel safer coming to work some weeks more than others depending on the trajectory of the pandemic or on developing government regulations.
With that being said, for those who are exploring how to re-enter the office safely, here is our quick checklist as well as some reminders on how to ensure health and safety measures are followed in and outside of the office.
The Re-Entry Checklist
1. Local Government Regulations
Double check all government regulations and policies regarding businesses reopening their offices and determine whether any special documents are needed for the company or for employees to allow them to return.
2. Landlord Policies
Before returning to your workplace, confirm any new procedures and rules for entering and leaving the building from your landlord and ensure these are clearly communicated to everyone returning to the office. However, these should be aligned to your local government regulations.
3. BCP Alignment
Before determining who should return to the office, check if your BCP includes a list of essential roles and individuals for re-entry. You should also confirm if there are contingency plans and appropriate response mechanisms in place in case there is another outbreak.
4. Occupancy Considerations
To meet the social distancing guidelines put forward by your local government or your landlord you may have to readjust your seating or floor plans. Likewise, ensure that all new rules are clearly communicated throughout the office. You may also consider offering employees alternative office locations to help reduce occupancy levels as well as provide closer-to-home options.
---
Read also: Workplace Mobility Strategy Post COVID-19: Safe Re-Entry Solutions
---
5. Technology
In order to help with employee tracking and space utilization, look at introducing new technology that can help with room reservations and support disinfection scheduling. Likewise, to avoid unnecessary commutes and potential further exposure, consider online health declaration forms that employees can submit before leaving their homes.
This is of course is not a complete checklist, but it can act as a helpful guide for the steps you need to take before returning to the workplace. However, we do recommend reading your local government updates for precise details on new regulations.
Health & Safety Guidelines in the Workplace
Once employees are back in the workplace or teams are starting to return, what protocols or guidelines should you implement to maintain health & safety?
1. Explore Shift Work
You can make your office accessible to a larger number of employees by introducing shift work or split-team arrangements. Teams or individuals are assigned which days or weeks to come in to the office and which desks they can use. This will also help with maintaining physical distancing measures as well as aid in prioritizing areas that need to be cleaned.
2. Track Who Sits Where
As some companies prefer an open layout with free seating, it may be necessary to switch to assigned seating. This will help facilities teams know which areas to clean and sanitize and can help with contact tracing if the need arises.
3. Rethink and Reconfigure Layout
As we mentioned above, before entering the workplace you may need to redesign or readjust the office layout to accommodate for social distancing policies. However, this can be taken a step further by taking advantage of available rooms such as empty meeting rooms and break out spaces that can be reconfigured as private workspaces.
4. Screen for Admittance
As most governments across Southeast Asia have done, it is mandatory for all individuals entering a building to fill out a health declaration form and have their temperature checked and recorded. In Singapore for instance, the government has pushed for the use of the SafeEntry app to help with contact tracing efforts. The digitization of this step is something we see as a necessary step forward for the whole region. This has led to the development of Wellness Assessment software: a digital health declaration form that can be submitted before leaving home and helps companies track any potential risks in real-time.
---
Read also: New Office Space Trends in Light of COVID-19
---
5. Door-to-Door Health
When bringing employees back to the office, you have to remember to focus on their door-to-door health and safety. This includes:
Public transport: encourage the use of car pools amongst employees returning to the office or offer a private bus service. Alternatively, you can offer close-to-home office solutions to help reduce their commute.
Common area usage: new rules and regulations need to be communicated around how shared spaces are used, this includes the use of the office pantry, restrooms, reception areas, etc.
Restaurants: as employees often leave the office during lunchtimes, consider having a set number of restaurants they can visit or alternatively have food delivered to the office.
How a Short-Term Office Can Help Workplace Re-Entry
Prior to the pandemic, we saw many large companies taking advantage of the flexible terms offered by coworking spaces and serviced offices - with their mix of open desks and private offices - and we expect this shift to continue. Due to the uncertainty caused by COVID-19, short-term office spaces can help businesses accommodate for any rapid changes in their needs as well as offer newly remote workers an office environment.
---
Read also: Why Your Company Needs an On-Demand Office Space
---
Of course there is a concern around safety as these spaces have built up an image around community, with open desks that any member can use. However, once the pandemic hit these spaces were some of the first to adopt new health & safety measures. These include:
Plastic dividers between shared tables
Temperature checks and health declaration forms upon entry
Readjusted layout of furniture to accommodate social distancing
Visits and tours are by appointment only
Walkway traffic indicators to control the flow of movement
---
Read also: This is What Offices Will Look Like When They Reopen
---
As a result, they have become a safe choice for flexible office solutions around the region: providing the option for daily or monthly memberships, with many offering exclusive deals and BCP offers to help companies re-enter the office. Plus, they can be found in and outside of the CBD. In other words, they can be found in more convenient locations that can help employees avoid long commutes.
There are also coworking desk memberships, such as FlySpaces Passport, to help companies who are continuing to work with distributed teams or who have adopted a core-and-flex model. These provide individuals or teams with monthly access to safe workspaces where they can come to work individually or collaborate with the team. For companies, these memberships can be customized to match unique needs and come with a centralized dashboard to have full visibility of all bookings being made by your team to further help with potential contact tracing.
For any questions or concerns about entering the workplace or new protocols put forward by flexible workspaces, please get in touch with our Space Experts at info@flyspaces.com. We'd be happy to discuss the different options available to you and help you find the ideal office solution for your needs.