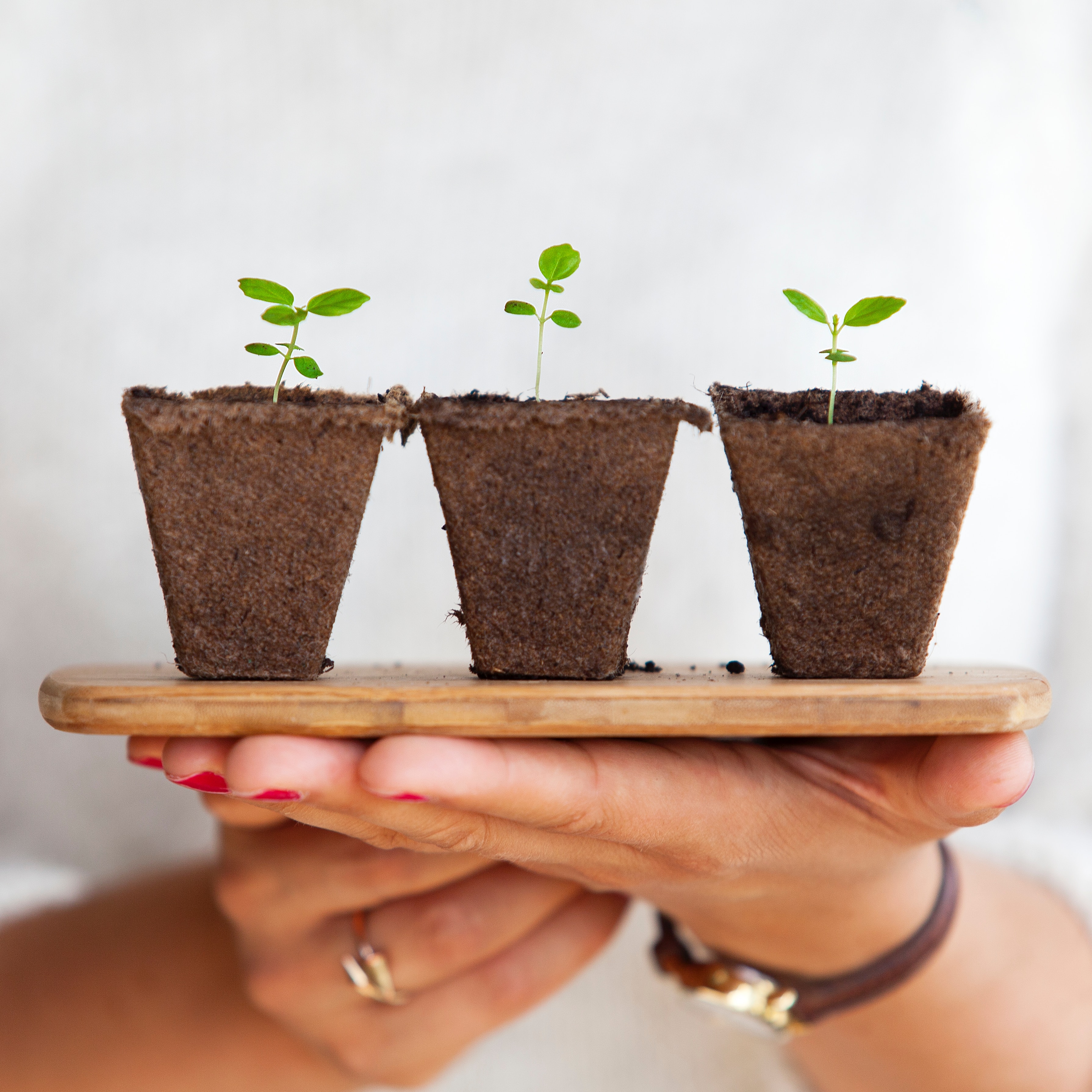 Photo by Daniel Hjalmarsson on Unsplash
When you're scaling up, it can be an exciting time. Your business is growing. You've got new people on the team with fresh ideas. But it also means you might have outgrown your original office space, or will outgrow it if you continue on growing, and we know searching for an office that suits your requirements and is within budget is time-consuming, so let us do the work for you.
There are plenty of flexible options as well as more traditional options around the region that we can match you up with. One that isn't too big but isn't too small either. So let's go into these options a bit more, and what questions you should ask yourself before your office move.
First of All, Do You Really Need to Scale Up?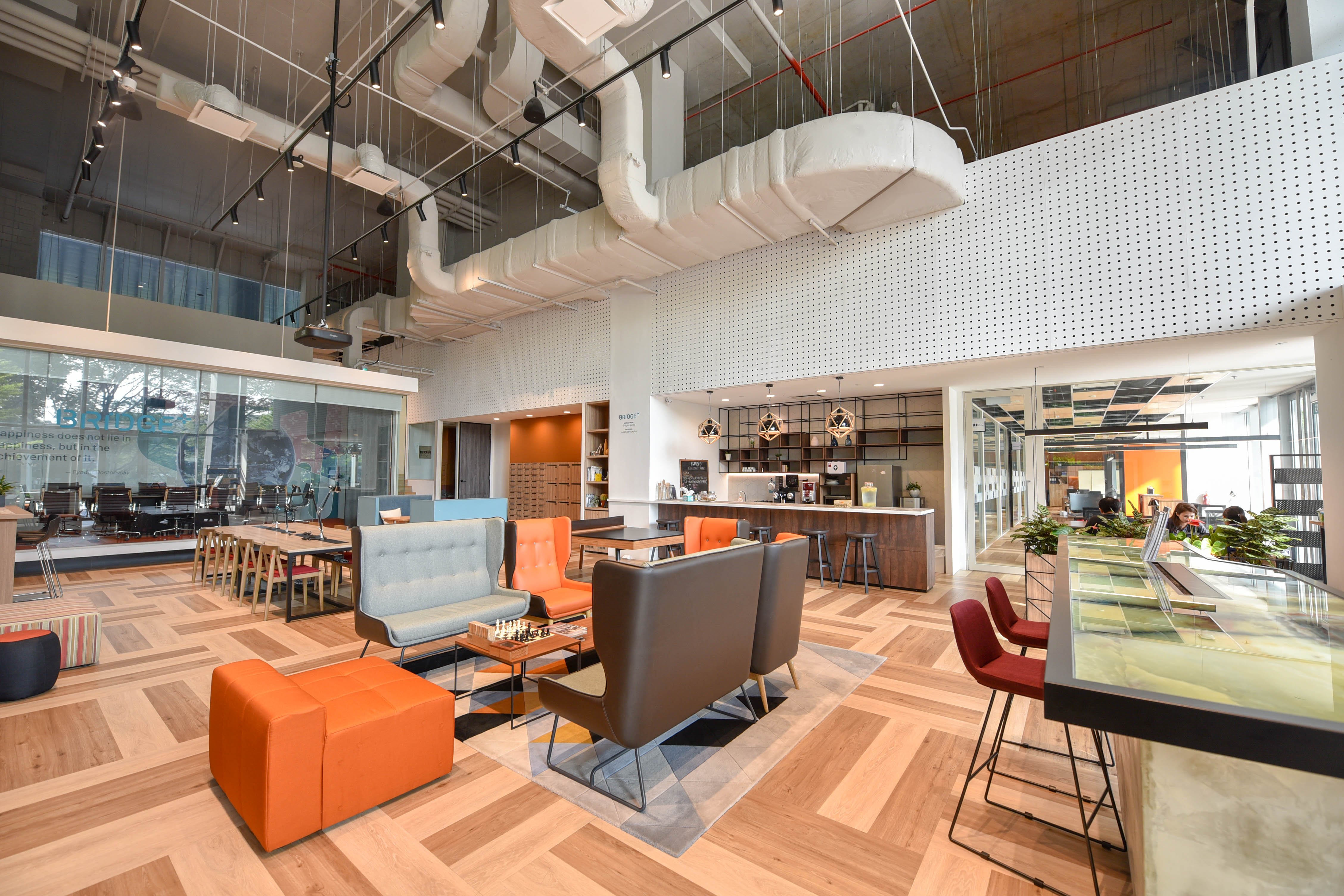 Bridge+ - Science Park Drive, Singapore
Before building an elaborate road ahead, let's hold your horses for a bit. Are you sure you need to scale up? Here's a checklist for you to ask yourself whether things should be the same or you should move to a bigger office?
Are you starting to turn down potential business opportunities?

Have you achieved or surpassed previously set goals?

Is your cash flow stable enough for the last year or so?

Does your team now collaborate and communicate effectively?

Are you seeing a trend in the market that makes a minimal risk for scaling up?
If two or even three points are not met, perhaps rethink it for at least the next quarter. On the flip side, if you answered yes to all of these questions, then moving up is the way to go.
---
---
Tips on Choosing Your New Office
Aim for slightly above medium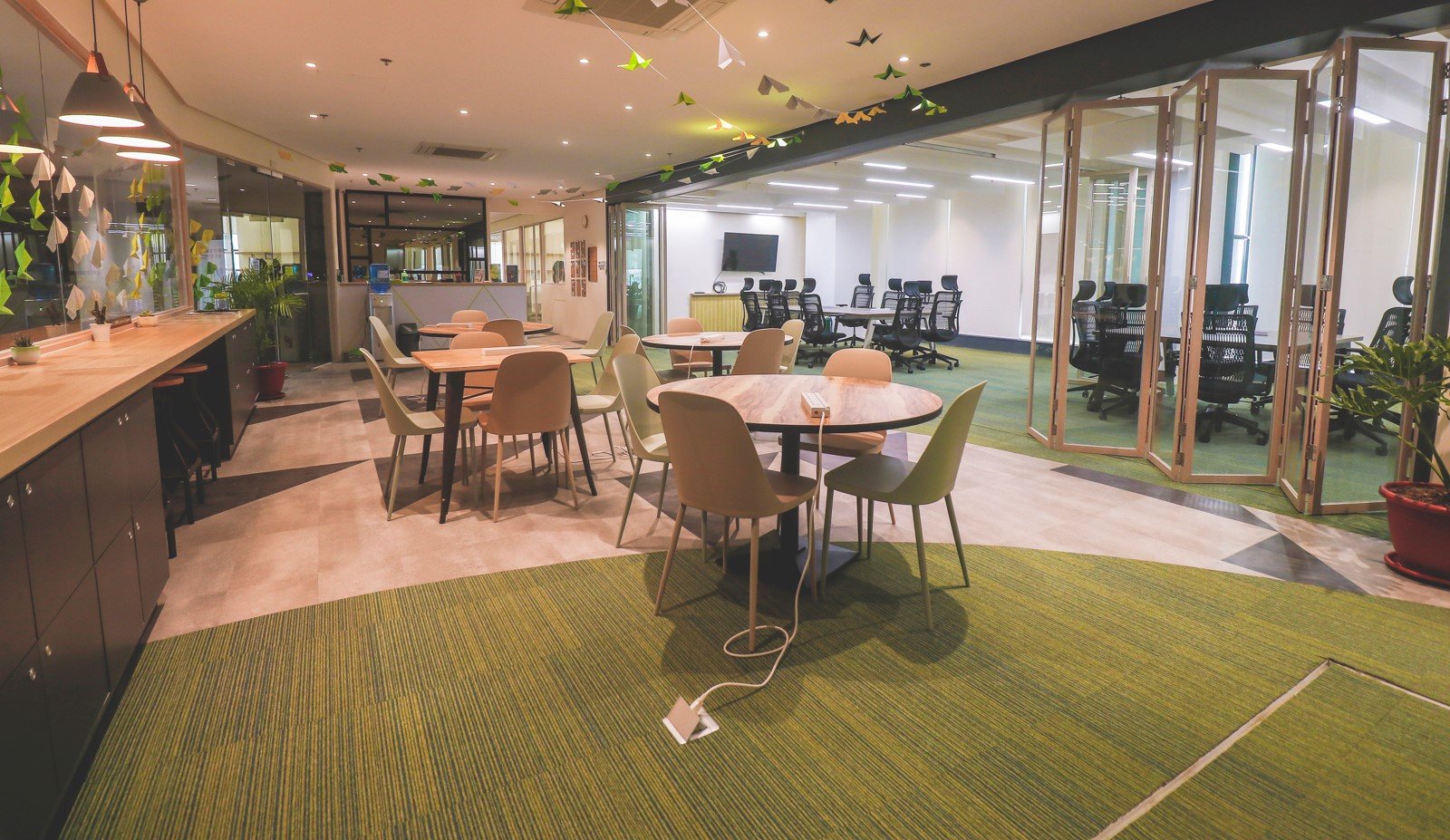 Launchpad Coworking - Commerce Avenue, Manila
If you need a more permanent space and are looking at renting a traditional office, make sure to look at something slightly above your minimum requirement. Within the dilemma of 'how big should the new office be' and considering the budget, needs, and other conditions affecting this decision, you should set a minimum requirement and a maximum requirement. Then, you choose the amount in the middle of the two. For example, essentially you need to have 10 team members, but you're projecting around 30 team members in the future. It would be wise, then, to choose somewhere that would fit 17-20 people comfortably. This way, current employees are not crammed up in a small cubicle and future employees would have a place to sit as well, without having them sit in what used to be your storage room.
Choose pay-as-you-grow options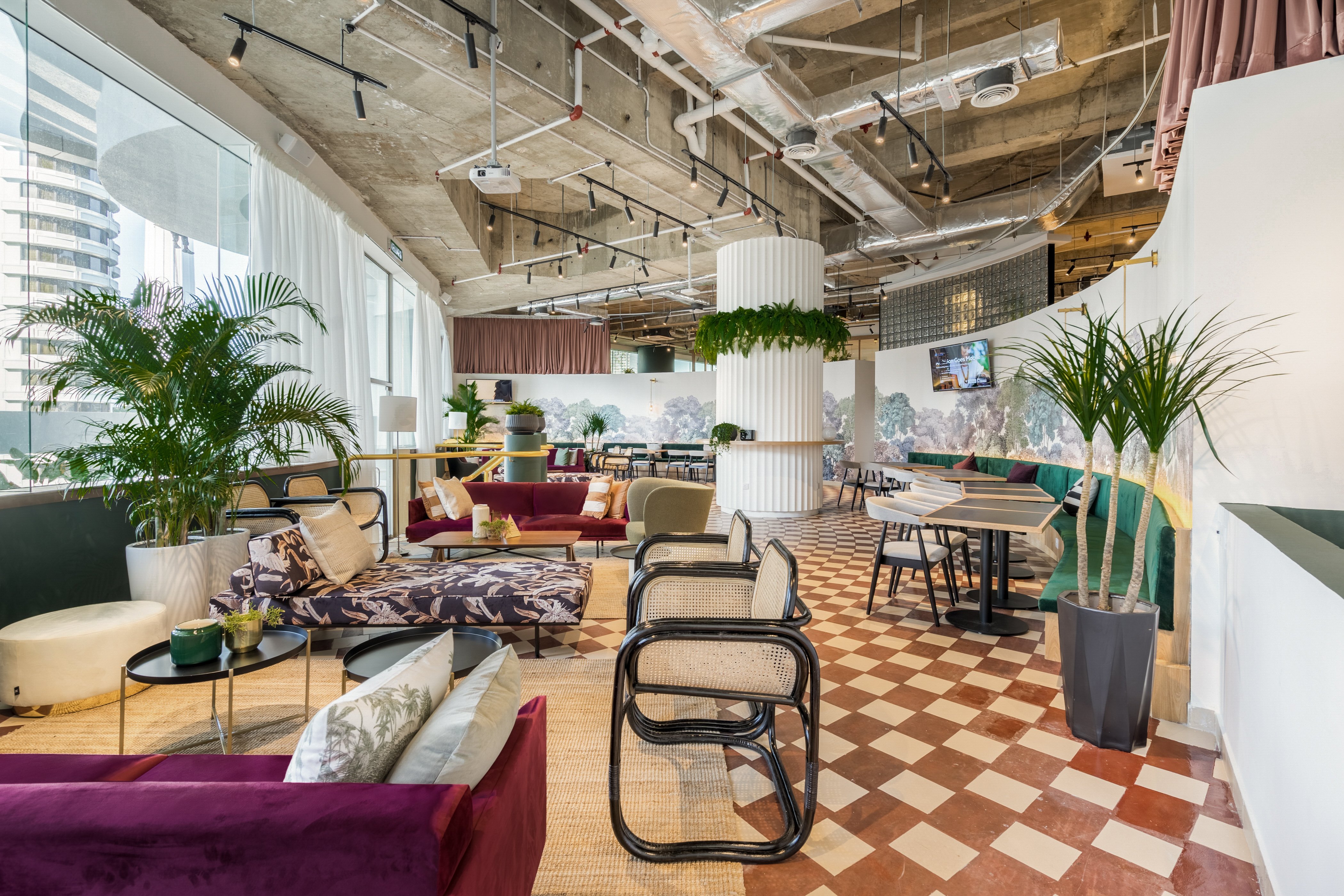 Common Ground - Bukit Bintang, Kuala Lumpur
With a myriad of flexible office providers all over the region nowadays, you can choose between the private office or coworking space for the next step of your business. Not only that these offices are available on a monthly basis lease, but they also offer other amenities that you would need to purchase yourself otherwise too. New printer? Meeting rooms? Built-in community to grow and nurture business? It's all included in one all-inclusive monthly price.
---
---
Consider open space options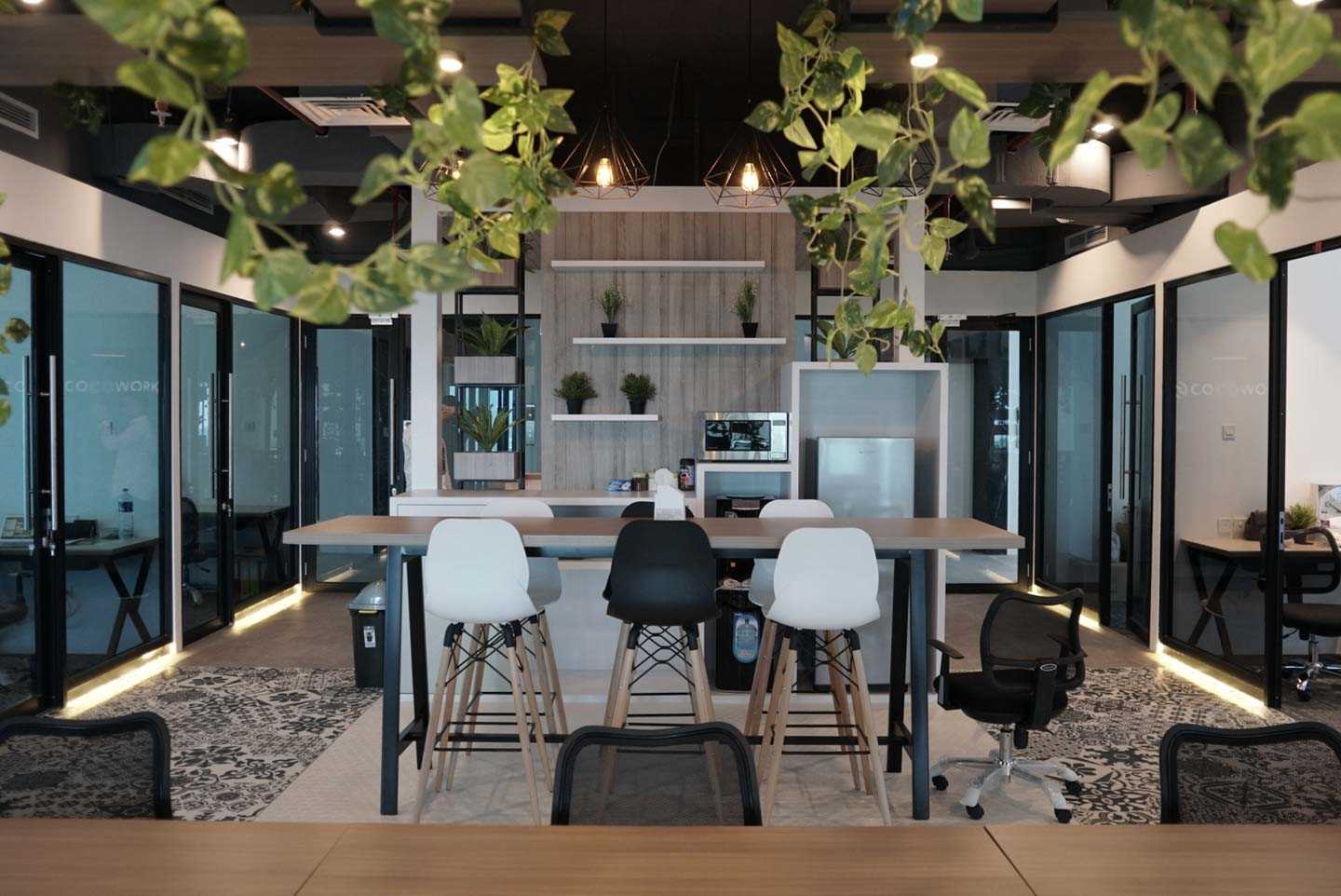 CoHive - Menara BTPN, Jakarta
Renting a full private office of all your teammates is too expensive? Try using half private office and half coworking space instead! This works best if your company is one that requires the employee to go out more than sitting down. Have your board of directors be in a private office inside of a coworking provider with a communal area, and the rest of the team can hot desk upfront. Hiring more people? No problem. The public area would hold them just fine.
There you go! All you need to scale up is listed neatly on this blog. If you need help finding a bigger place, let us do the legwork for you while you sit back and relax. We can help you find your ideal office. Just get in touch with one of our on-the-ground Space Experts by contacting them at info@flyspaces.com.