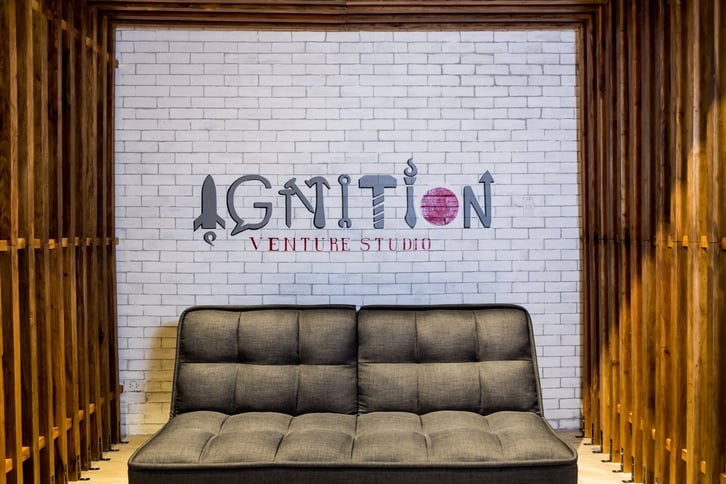 Catering to the increasingly young and tech-savvy population now entering the workforce, coworking spaces have sprouted up all over Manila. However, they're more than just places to work - they're community builders that integrate the feel of your neighborhood coffee shop with the functionality and professionalism of a traditional office. As each of them is unique in the spaces or services they offer, you'd be hardpressed to not find a coworking space suited to your needs.
A recent one to open its doors in the Philippines is Ignition Venture Studio. Housed in the North Penthouse of Marajo Tower in BGC, it is the first of its kind in the country. Launching earlier in the year, they believe that most "people who have exciting and disruptive ideas are unable to realize them because of the tedious back office work." With the goal of becoming an "Engine for Innovation in the Philippines," they act as a fully integrated market entry platform, providing entrepreneurs, startups, and SME's everything they would need to focus on what's really important - growing their business.
Design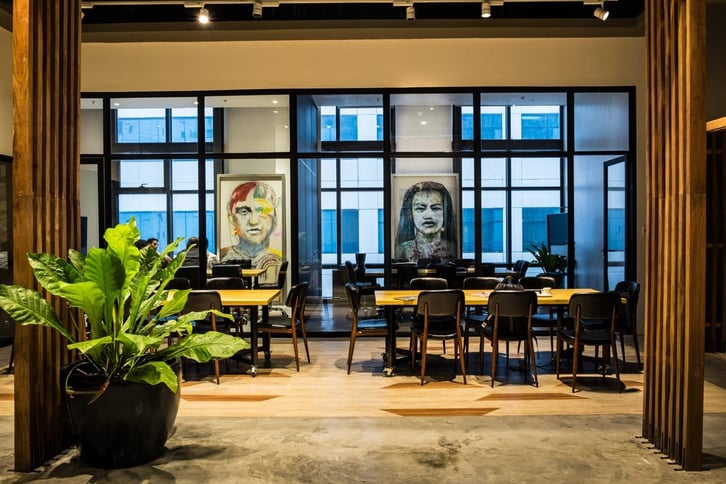 In terms of design, Ignition does not disappoint. For starters, being located on the 22nd floor means that their space offers some great views of the city.
Then you have their simple interiors creating a balanced space that would appeal to even the most critical eye - concrete floors, earth toned walls, wooden accents, and orange accents - creating an environment in which you can not only get work done but where you want to get work done.
They have also created a pleasant ambiance within their space by featuring various pieces of art as well as playing calming jazz music in the background. Bonus, these also act as easy icebreakers with fellow space members.
Facilities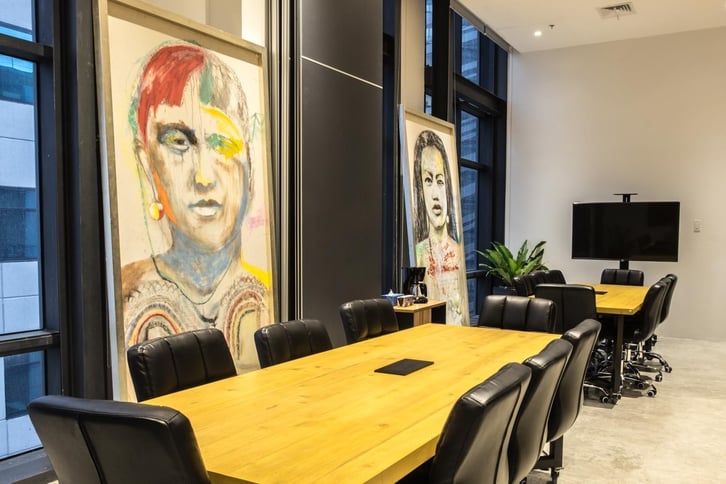 Meeting rooms that can be joined together, private offices for small teams, phone booths for Skype calls, and even modular offices - they have it all. There's also a pantry equipped with high-quality appliances to help power you through your day, whether that includes meals, mid-day snacks, or your regular caffeine top ups.
If you're looking to throw an event, their coworking space, with projectable walls and flexible seating arrangements, doubles as an event space good for 50 people.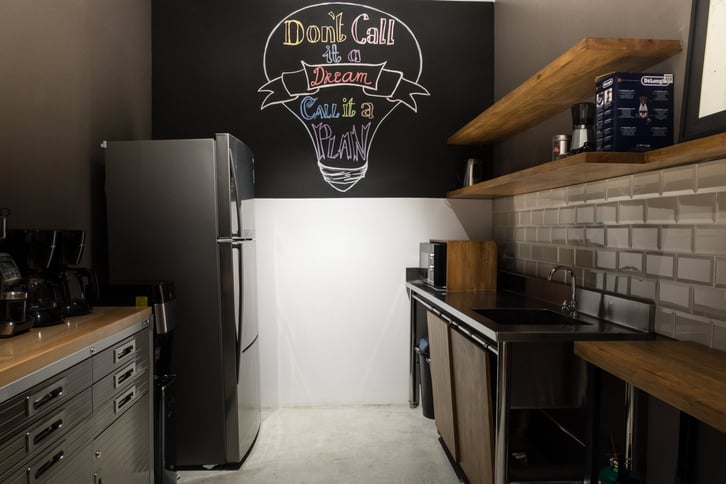 Plus, you can get all of the possible business support you would need - think business registration, tax filing, immigration, human resource management, etc. - from both the community managers and the founders who have years of experience under their belt in corporate law, real estate, hospitality, and finance.
In terms of security, you don't have to worry about lugging your stuff back and forth. They have biometric fingerprint scanners for the whole office plus lockable drawers in all of the private and semi-private offices.
A unique perk of being located in Marajo Tower is the rooftop. Other than stellar views of the BGC and Makati skyline, there is a basketball court that members can access for a small additional fee.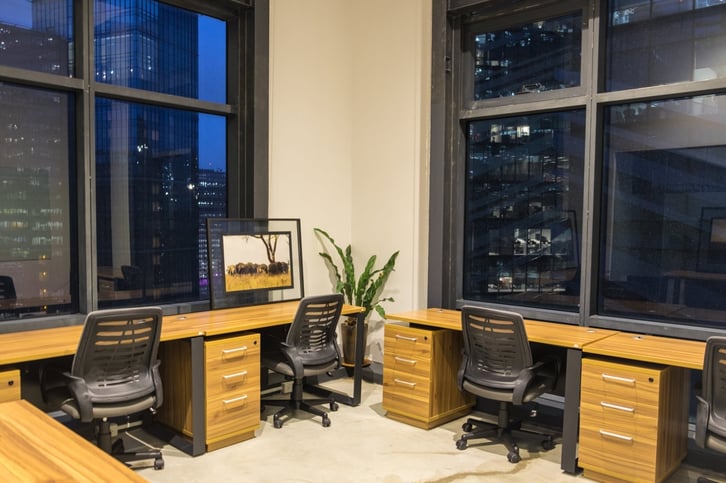 All in all, Ignition provides its members everything they would need to operate effectively and to grow their business. They even host mixers for their members, such as free breakfast or after work drinks to encourage a close-knit community.
Location wise they are in a prime spot - there's a cafeteria within the building, but it's also walking distance from various restaurants and bars that suit every budget. Plus there are banks, stores, gyms, and convenience stores that make achieving work-life balance that much easier.
all the spaces they have on offer or if you want to chat more about Ignition and how they can help make running a business easier, you can contact our Space Expert Kris at kris@flyspaces.com!