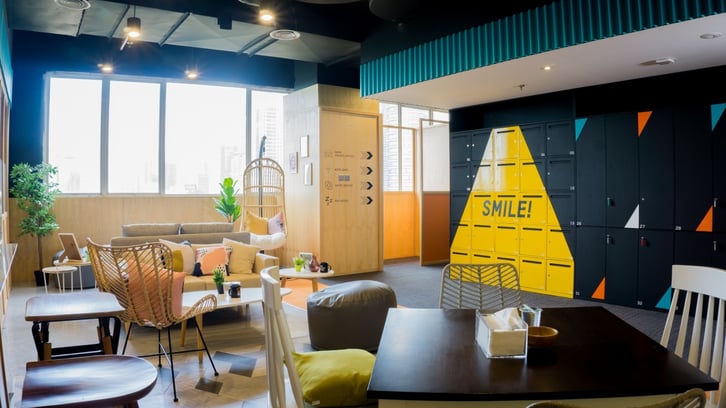 Rework, Sudirman
As the largest city in Southeast Asia without a proper public transportation system, Jakarta is notorious for having one of the world's worst traffic situations (let's not even get into rush hour traffic). In fact a survey conducted by JakartaPost found that Jakartans waste 22 days in traffic per year. That's almost the whole month of February or nearly 3 weeks that could have been spent relaxing by the beach in Bali. So what's the solution?
Well there's a multitude of options: improved infrastructure (we hear the MRT will be completed in 2019), reducing the amount of cars on the road, utilizing new technology, just to name a few. But these are a little out of our scope. Something simple that everyone can utilize is changing where we spend majority of our time...AKA the office. Gone are the days where we're restricted to working out of one office. The increased demand for workplace flexibility has led to the the proliferation of coworking spaces in not only Jakarta but the whole world.
This alternative to the traditional office setting has been projected by Cushman and Wakefield to take up 15 percent of the total office stock in Southeast Asia by 2030. With more and more coworking space options being made available, consumers today are spoiled for choice when it comes to the type of environment they can work in. And that variety is good - different working environments can help you achieve different types of tasks.
So now imagine being able to avoid traffic, be productive at some of the best coworking spaces in Jakarta, increase your network, and have more time to do things you love all with one pass. Enter FlySpaces Passport.
Already available in Singapore and Manila we've brought Passport to Jakarta - to give you unprecedented access to a select set of coworking spaces all over the city, specially handpicked by our Space Experts so you can truly work from anywhere, anytime.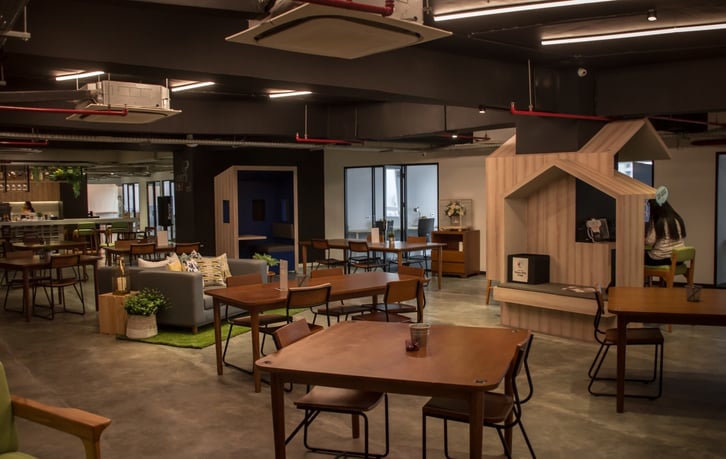 UnionSPACE, North Jakarta
Consider this: your office is located in Central Jakarta, Sudirman but you have a meeting scheduled at 2PM in South Jakarta, Kemang. FlySpaces Passport gives you the flexibility to check-in to a nearby coworking space before your meeting so you can properly prepare in a conducive space without worrying about the potential of being late, instead of typing away on your laptop in a cab. After the meeting, instead of spending another likely hour in the trip back to Central Jakarta, simply return to your chosen coworking space to finish off your work day.
So Jakartans, if you're looking for solutions to be one-step ahead of the unpredictable traffic or simply want the increased flexibility to work remotely in different spaces to improve your workflow, we have good news! For a limited time, we're giving a FREE 30 day trial of Passport.
Simply go to flyspaces.com/passport/jakarta, enter the code PASSPORT4JKT, and experience the unfettered convenience of working wherever you are, whenever you need it.