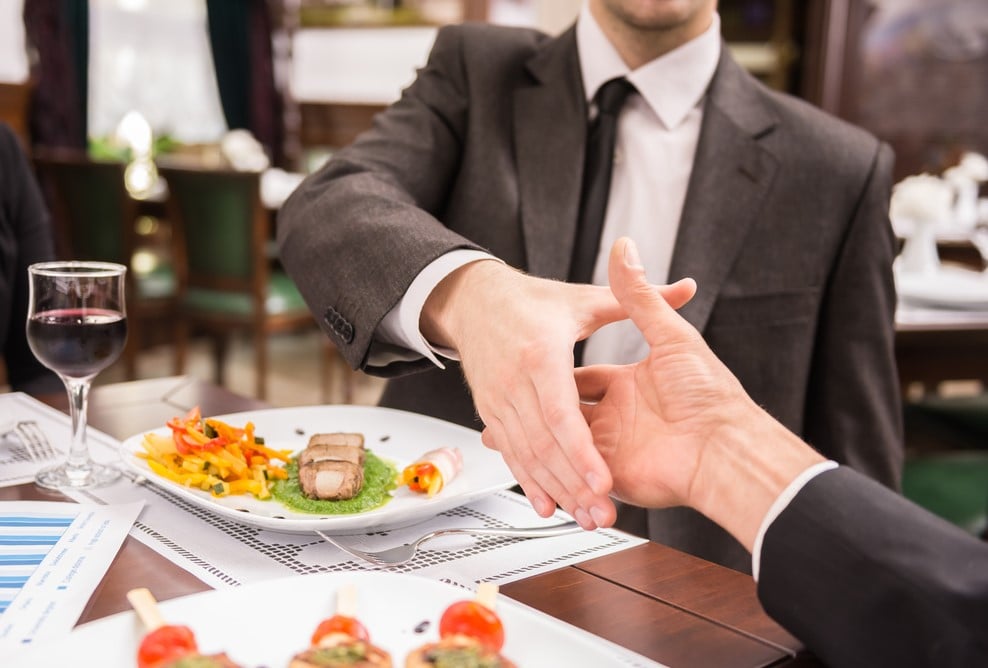 Image credit
While many business deals happen in the boardroom, they can also take place in restaurants. Business lunches are where relationships are forged. The agreements are made while appetites are fulfilled and the deals are closed. Whether it's your CEO or clients you're catering to, or if you simply need to celebrate a company milestone and accomplishment, Singapore has a lot to offer.
Knowing that picking the best fine dining restaurant across Singapore can be overwhelming with the number of venues available, we've compiled a list for you. Seal the deal at these business-friendly corporate dining venues, so here's a handful of restaurants to try in and around Singapore: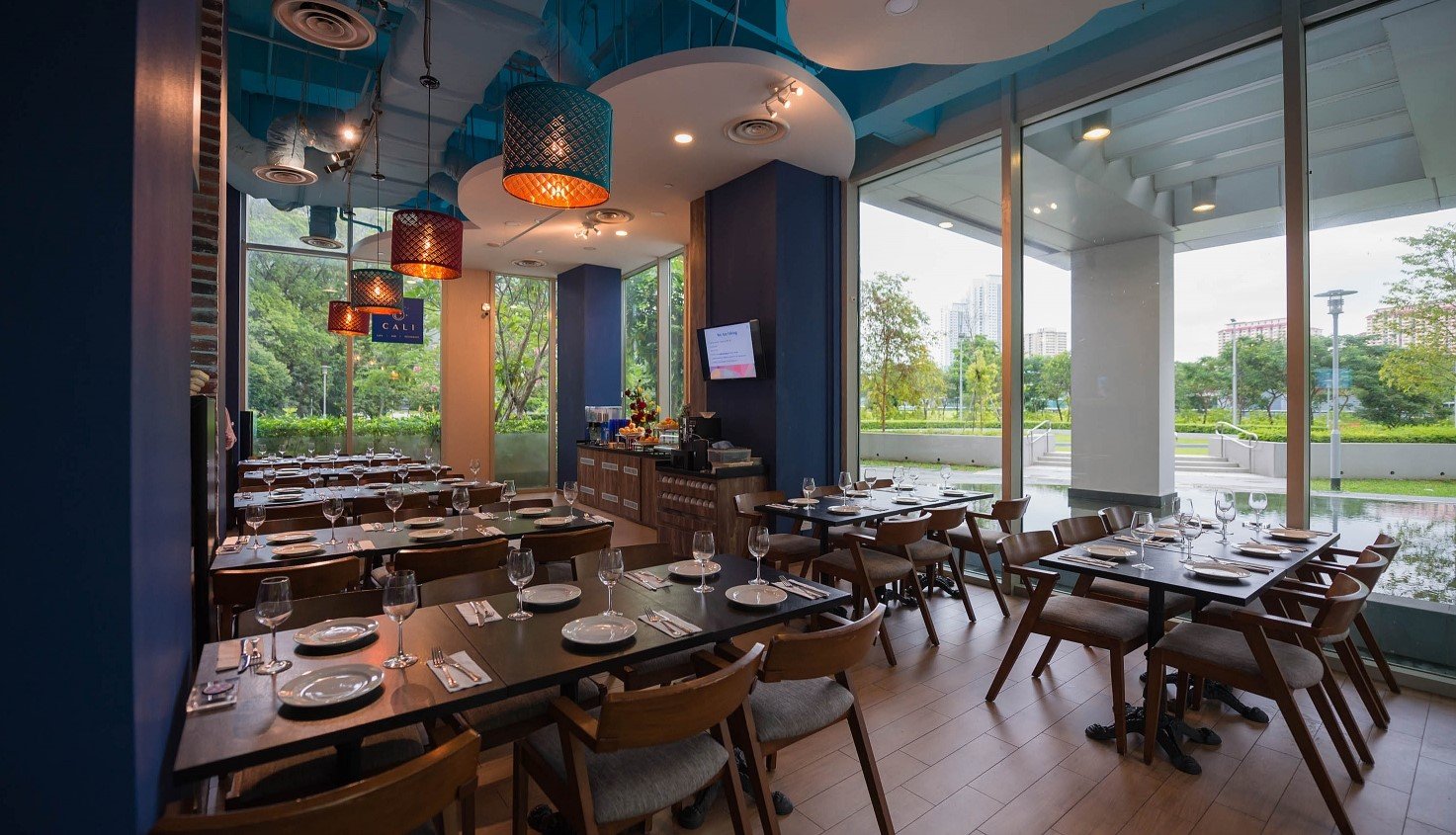 What about dialling up the tastefulness up a notch? This unique upscale California restaurant's cuisine is based on an idea of bringing the healthy food choices made popular in trend-setting California to the Lion State. Dishes are so exquisitely plated with various selection from the Western spread offered, they look like works of art. Make you clients, boss, or colleagues enjoy their feast calmly in the airy blue-white interior of Cali "Cafe and bar" with a backdrop of lush foliage.
---
Read also: 9 Unique Event Spaces in Singapore
---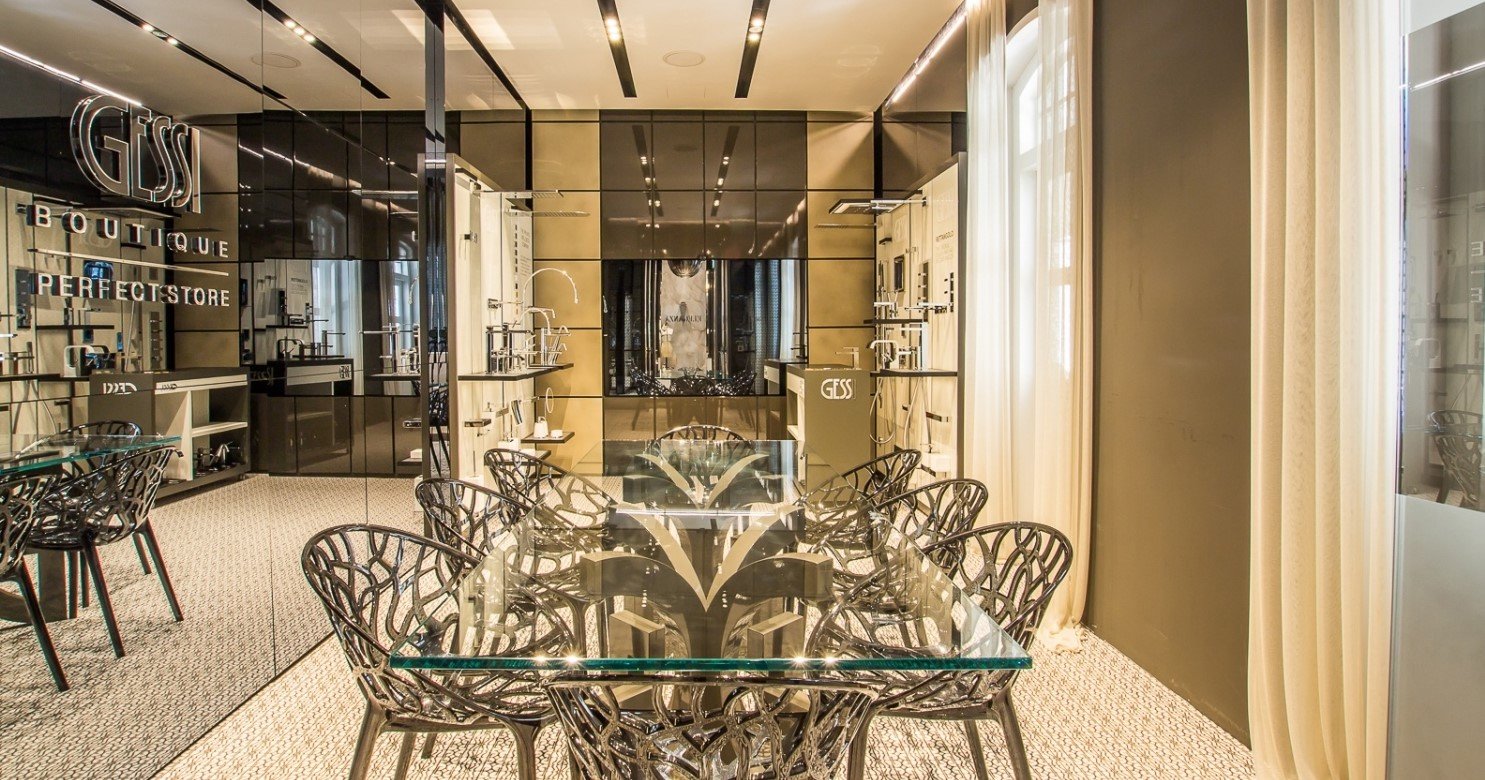 Housed in a three storey conservation building along Penang Road, this restaurant marries both classic and contemporary British design. The artfully designed and luxurious interior will wow you the moment you step in. Expedite your guests a magical culinary experience and make your business lunch both fruitful and heavenly along with the feast made not just for the stomach, but for the eyes too.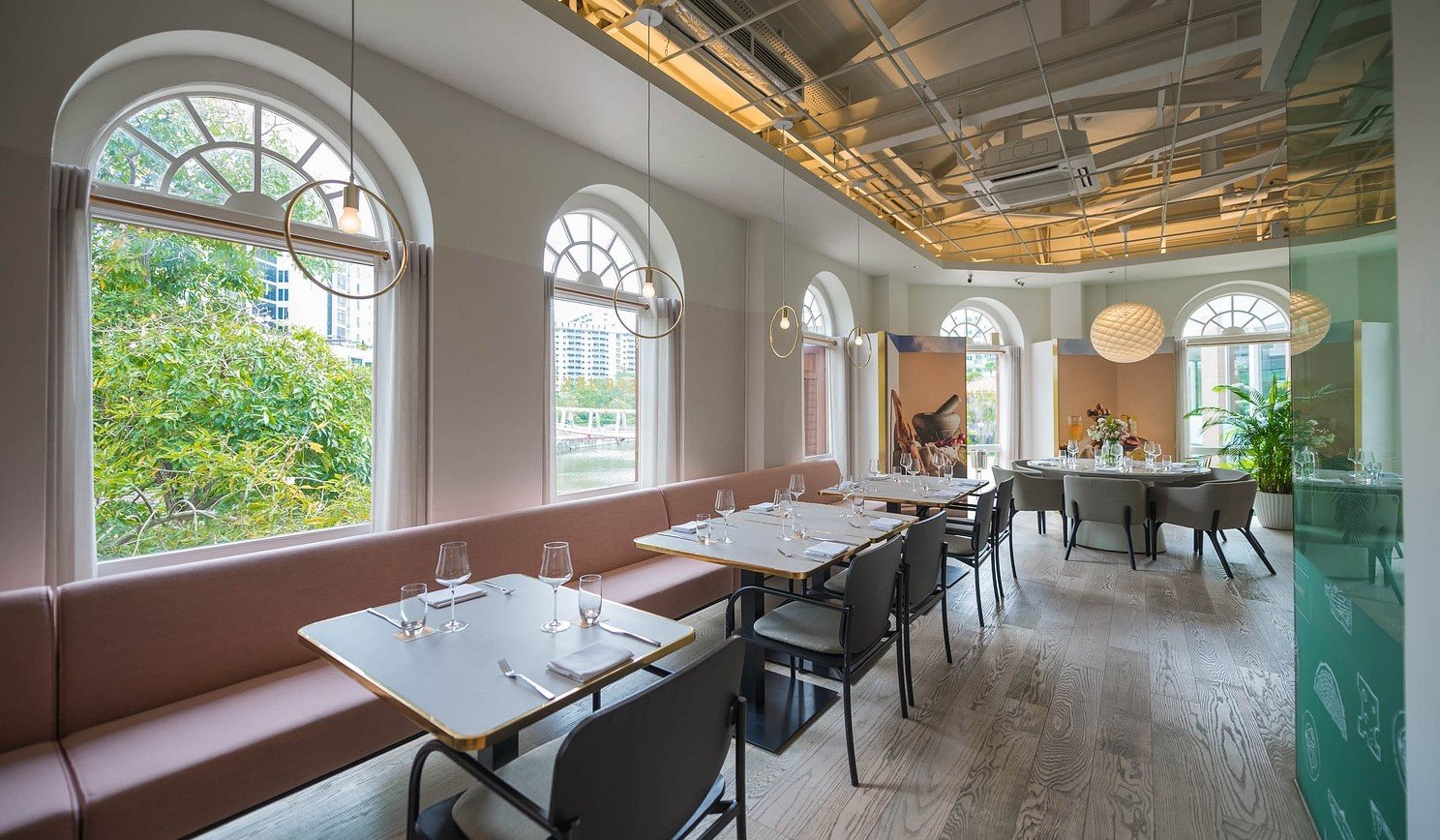 Indulge in a stunning European restaurant-bar that serves up contemporary European cuisine, on top of its impressive wine list and full bar. Housed in a delightfully restored heritage building (which is now a creative workshop and gallery named STPI), choose to dine indoor or in the al fresco area - either way, you'll definitely make the most of your meal here with your guests. Never forget to wash down your meal with its wide selection of wines.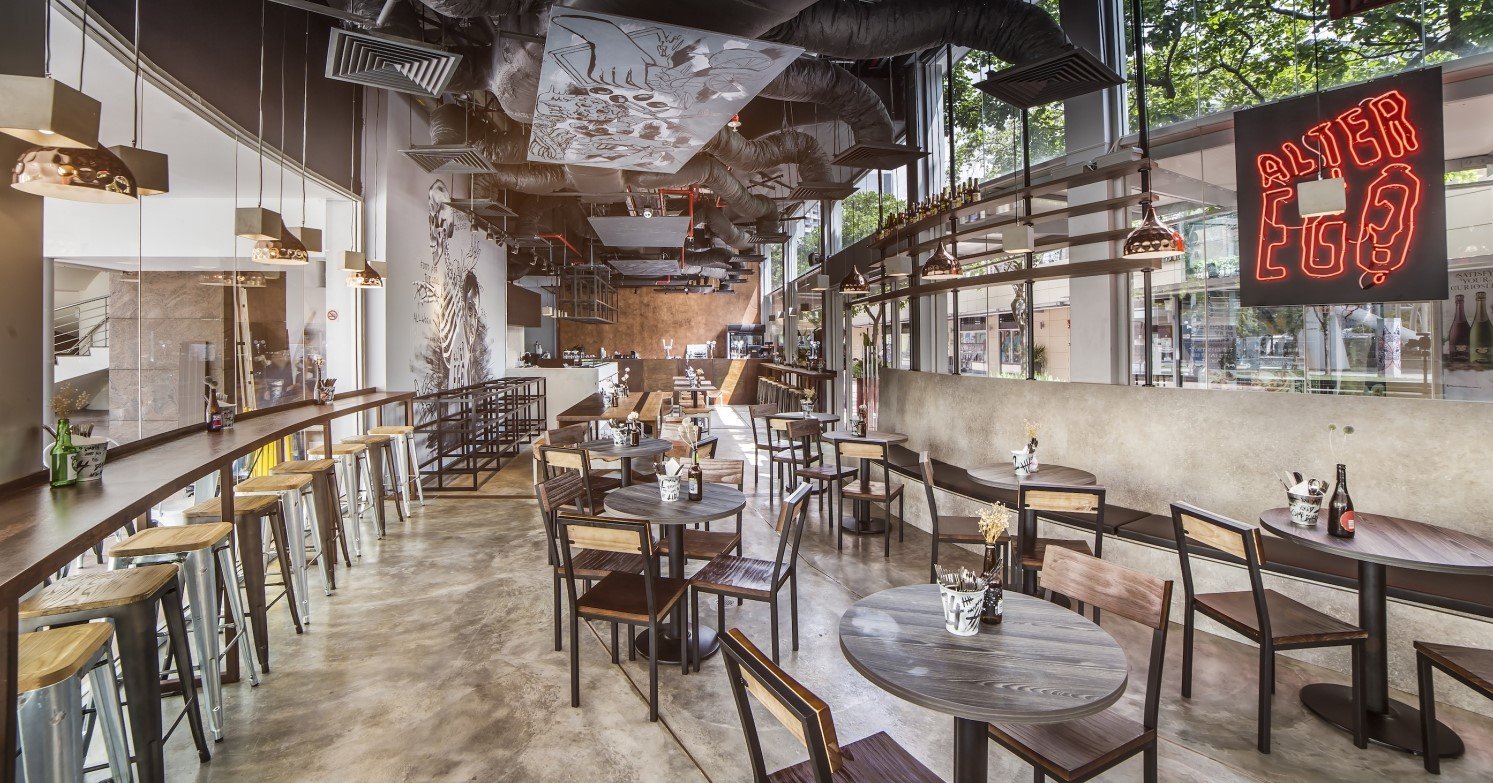 Calling itself Alter Ego, the place scores a stunning corner at the Esplanade Mall surrounded by lush greenery of the mall's garden, the place is set to enable you to loosen up with the hand-painted murals and scrawling adorning the industrial walls and ceilings. Its atmosphere will surely provide a vibe for a chilled lunch with good food and your guests. Blow everyone away with its insane food flavor combinations and craft alcohol.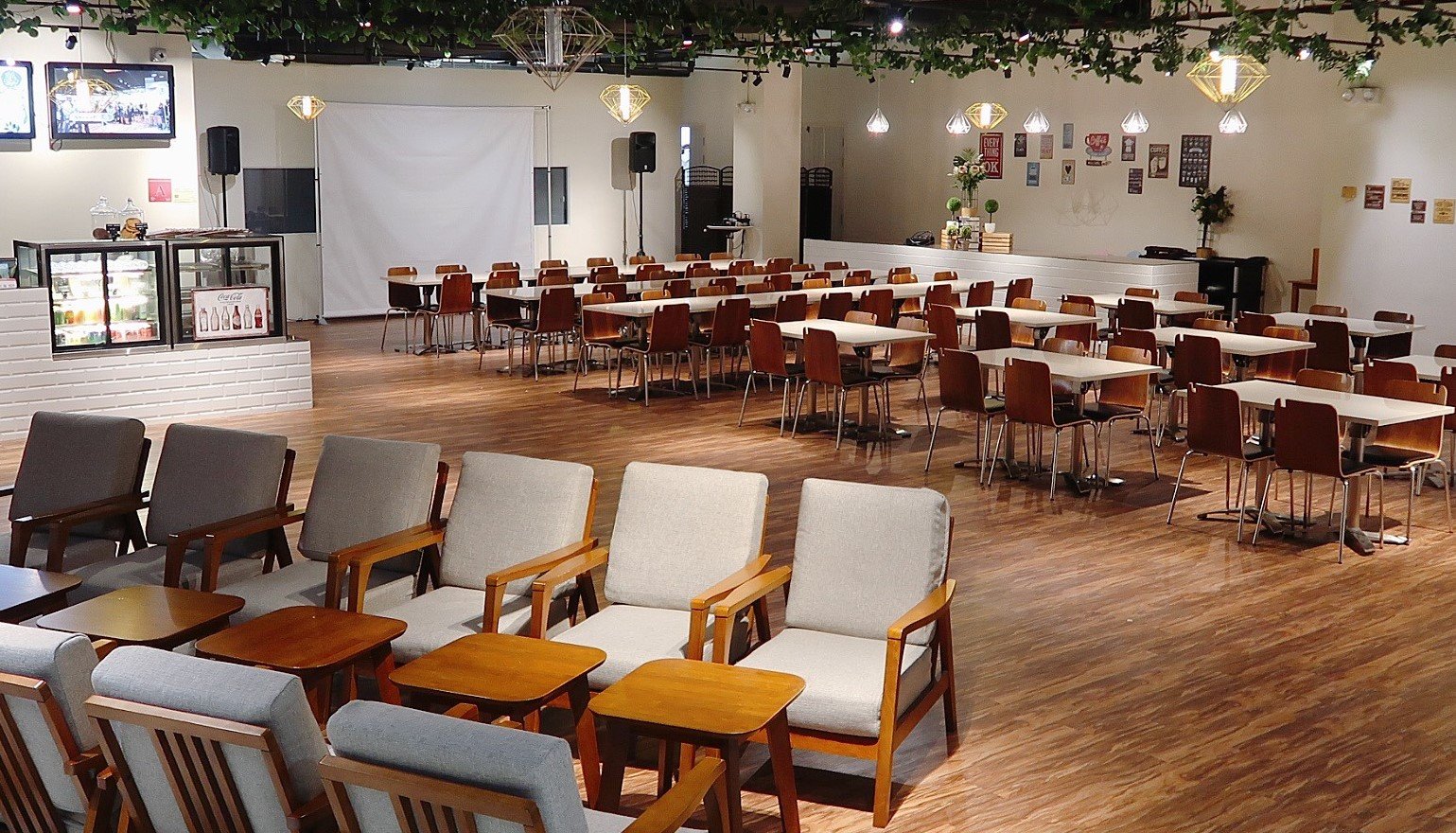 Whatever your victory, celebrate it with your boss and colleagues here, a posh lounge and restaurant. Tucked within NTU Alumni Club, its warmly-lit interiors offer an oasis of calm in One North city. Its lush surroundings offer a quiet environment for business talk over lunch. Indulge your professional guests with a great culinary experience here with an extensive menu that features a variety of Western and local dishes.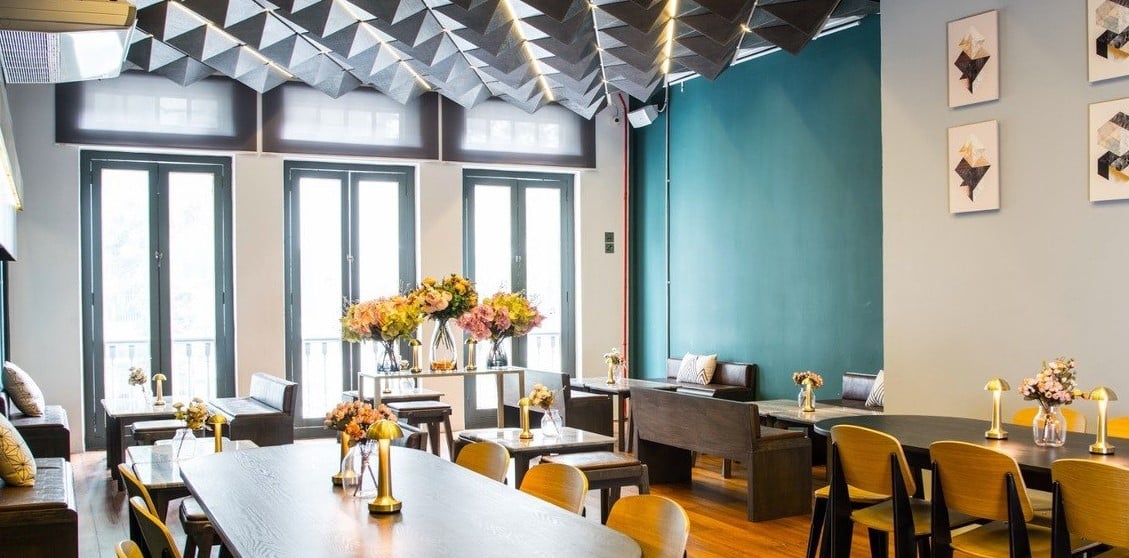 Turquoise and yellow? Bright pops of colour open your client's eyes and mind for a better discussion (and decision of course). The restaurant is right smacked in the middle of CBD district, embedded among the colorful row of shophouses. It's more than just a poised and polished setting and service, the food is likewise divine! The quality of the ingredients definitely can be assured as you can taste the goodness in every bite of the dishes.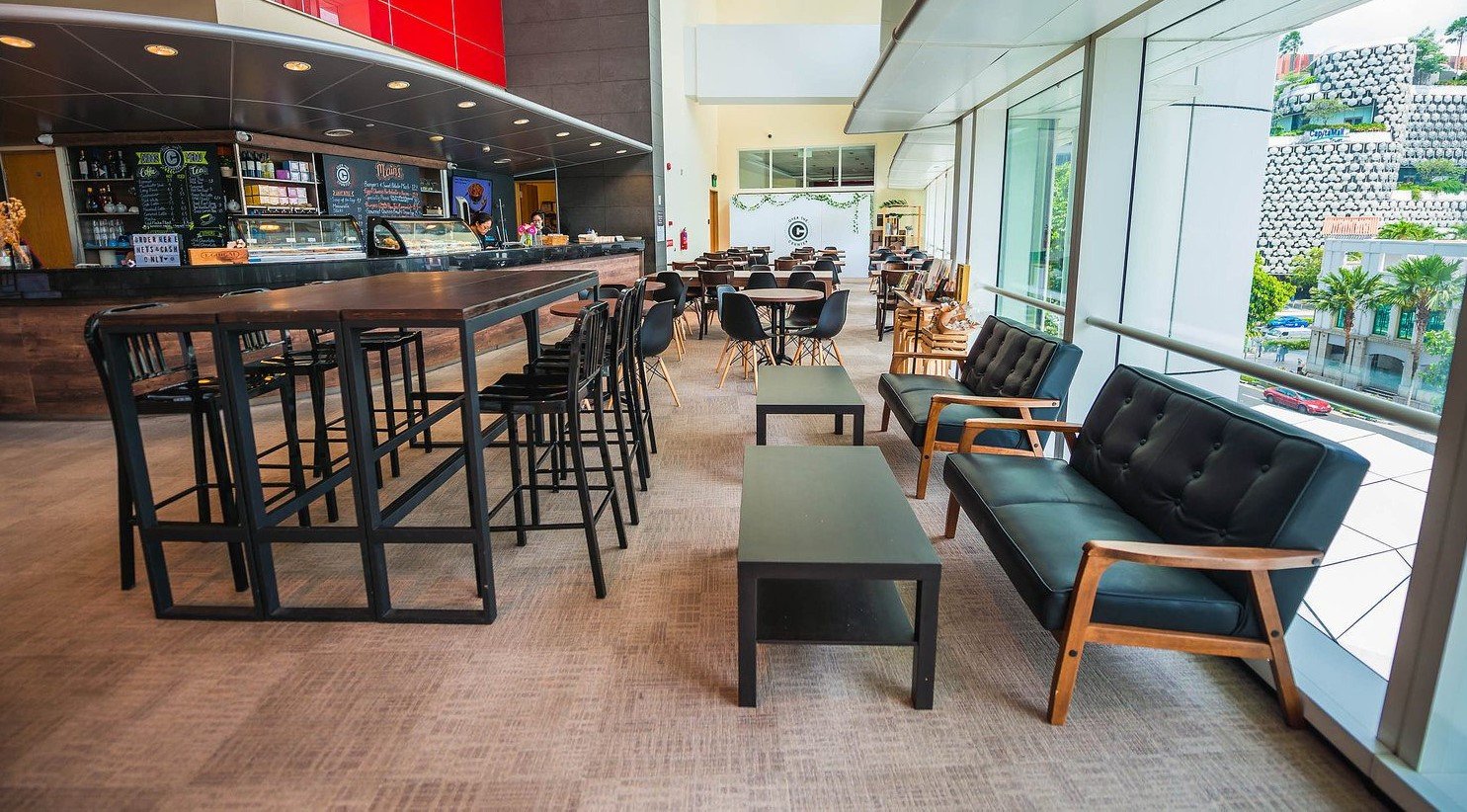 Thinking about a casual space to bring your client out and talk about business? OTC Cafe is the perfect place for just that! The entire place is splendidly-lit with natural lighting from the ceiling-to-floor windows, painted with Kinfolk's color tone of white, black and brown on top of the menu of sleek and colorful Instagrammable food. Tucked away on Victoria Street is one of Bugis' best kept secrets, making it a perfect spot for a tranquil discussion with your boss, clients or colleagues.
---
Read also: Host Successful Networking Events in These Killer Venues in Singapore
---
If you work in Bugis area and have yet to savour the lunch set at Curious Palette, it's time to right that wrong! Within a few minutes walk from Dhoby Ghaut station, you'll find this little hidden gem in town, a perfect lunch spot: a food Instagrammers' paradise. Located in a shophouse on Prinsep Street Singapore, the wooden furniture and airy white interior brings a charming and relaxing vibe to your meal.
Be inspired with this handy guide of best venues for business lunches in Singapore. If you're planning to host a networking event or throw a company celebration, fret not, as we have a lot more spaces in our platform. Head over to FlySpaces, choose the type of space, and pick the best! If you find it a daunting task, don't worry as our Space Expert, Yaamanni is here to help you out! Talk to her via email or simply call her at +65 8779 8960.