Colliers International predicts a 10 percent growth in coworking spaces for the Philippines for the next three years. This is largely attributed to the large millennial population entering the workforce, as it offers a cheaper alternative to the traditional office space.
But coworking is so much more than a simple cost savings opportunity. In fact, the magic of coworking is achieved when you see it as an investment in your career.
To really get the most fruitful experience, it's important to spend time finding your perfect environment; tour spaces, ask questions, take note of the neighborhood, and if you can see yourself thriving there, then test it out.
"Each space has its own identity, it's about finding the space that speaks to you," explains Mikko Barranda, co-founder of Acceler8 (now Acceler8 by UnionSPACE), a vibrant coworking space in Makati City. At the end of the day, you shouldn't be spending money working somewhere you don't enjoy.
Mikko explains that with any coworking space, "the basics of it should be there: reliable internet and a conducive space." The key ingredient to making the space work, he mentions, is the team. "We have community managers who are perfect examples of the ideal coworker." They are always there to lend a helping hand, even if it is just to help with cutting out leaflets.
Once the foundation is there, then individual spaces can start to differentiate themselves and find their unique selling point, whether that is the events they host or the amenities they have to offer. So how can coworkers get the most out of their membership at Acceler8?
We've found that with a little effort, you can enhance your experience from just a desk and a power socket, to a community that will accelerate your business.
Move Around
Acceler8 by UnionSPACE

- Manila
Just as each coworking space has a unique identity within each space, there are different areas that you can utilize. When you first walk in to Acceler8, you find the open coworking space, but there are also private rooms, an event room, a kitchen, and a more relaxed lounge area with beanbags. The trick is to not focus on one space; moving from a private room to the coworking area can give you that new burst of energy you need to complete your tasks for the day.
People often think that coworking spaces are loud and disruptive, hence people look for more silent options. But in fact, it has been suggested that silence is actually counterproductive in some cases, as it creates tension and an instinctive fear of danger. However, quiet can be good when your mind needs to wander. So by moving between a private space and the coworking space, you can help yourself achieve maximum productivity.
A lot of the long term members at Acceler8, such as those from Ematic, an email marketing platform that helps companies manage, optimize, and grow their database, or Eatigo, a online discounted restaurant reservations platform, have private rooms so they can focus on their work. However, during the day you'll find many of them in the coworking space talking to the community managers and other members. They find it's the perfect break they need to de-stress and as an added bonus, they've been able to make new friendships with other members.
Become a Social Butterfly
Take advantage of the coworking space, of the real human spaces, by talking to people. Just as long as they don't have their headphones on (the universal sign for "I'm busy") most people are open to starting a conversation. A simple "hi, good morning" can go a long way in establishing relationships with other members.
"It's a generation thing," Mikko says. "80% of the people in Acceler8 are under the millennial bracket and this generation is a little bit more open."
WeWork
- Hong Kong
Bianca Carague from Manolo Living, a furniture company started by university students that develops products rooted in Filipino heritage, attests to this. "Being a relatively young company, we love the energy and the opportunity to interact with people from different fields of work. Some may end up being our clients and some event partners or collaborators."
In fact, a lot of the furniture members use at Acceler8 is from Manolo Living, so not only is the space their office, it has also become their impromptu showroom.
Manolo Living has been at Acceler8 for about 7 months now and has gotten to know its members very well. "Just recently in fact, we were looking for someone to do the branding for one of our businesses," Bianca explains, "and literally all we had to do was turn our heads 70 degrees."
Be Present
"Community and collaboration are two big words I think are used too easily," says Mikko, "for us, we want them to feel like they get value from our space."
Acceler8 acts as a host to various events, both public and members-only. They range from product launches to their Hustle & Play at Acceler8 series, the most recent one being a boxing workshop to go in line with July being their health month.
It's also important, for both the managers and the members, for these connections to feel organic rather than forced, which involves some trial and error. For Acceler8, this involved changing their mindset about what the goal of their space was, what members they wanted to attract, and in turn, what these members would be interested in.
"We're feeding them opportunities to connect, not everyone wants to and that's fine but it's nice to know you're giving them the opportunities, even a simple birthday cake," Mikko states.
To really get the most out of your coworking membership, we suggest keeping an open mind and go to the events that are offered. This doesn't mean going to every event, but going to a couple a month will really elevate your experience.
In essence, if coworking is an investment in your career, then these events are the added value.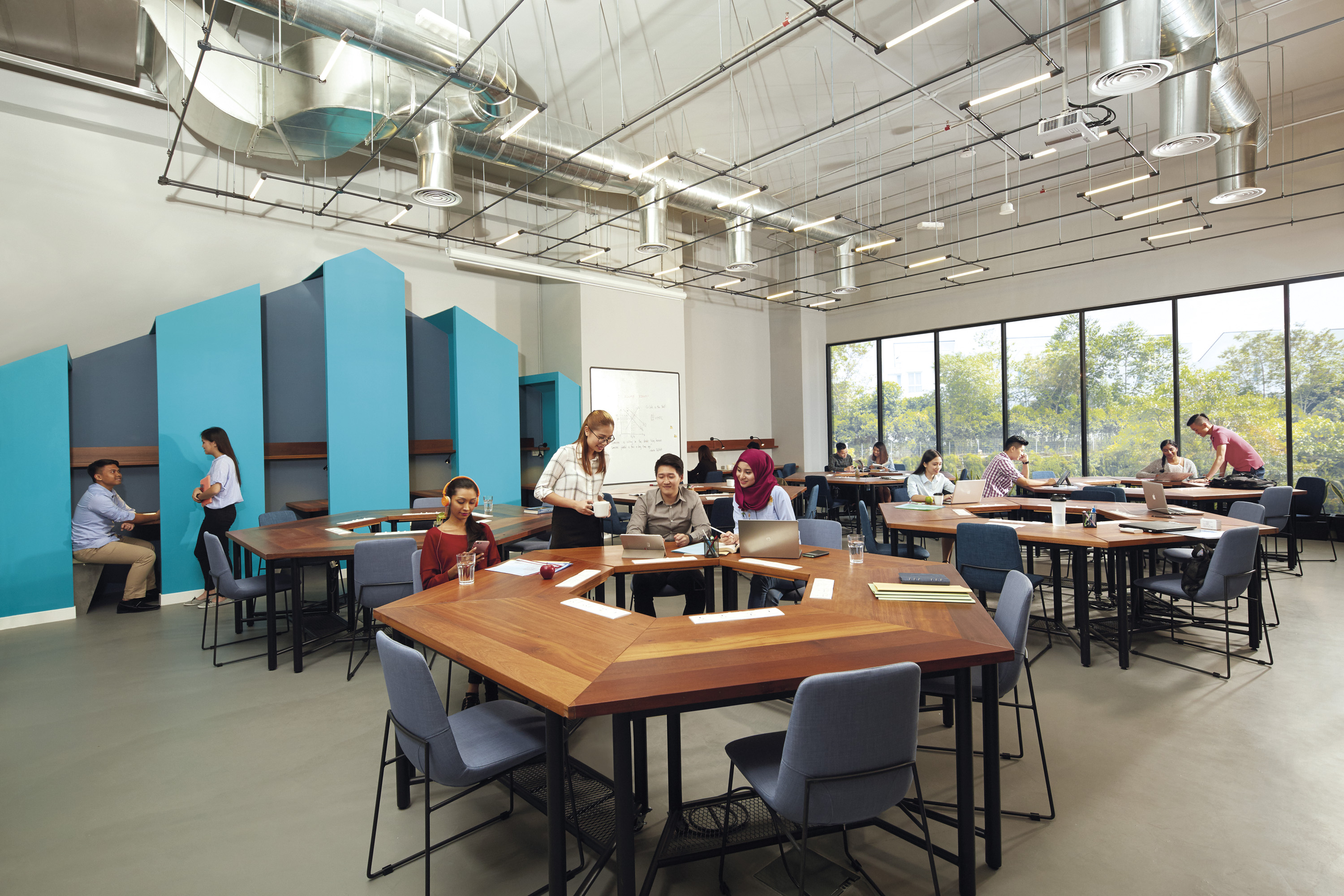 Co-Labs
- Kuala Lumpur
"My two cents: it's a lot of work," says Mikko. To really get the most out of your experience, take advantage of the different areas, talk to people, and be present. Take the headphones out once in awhile and think of the space as more than just a desk and a WiFi connection.