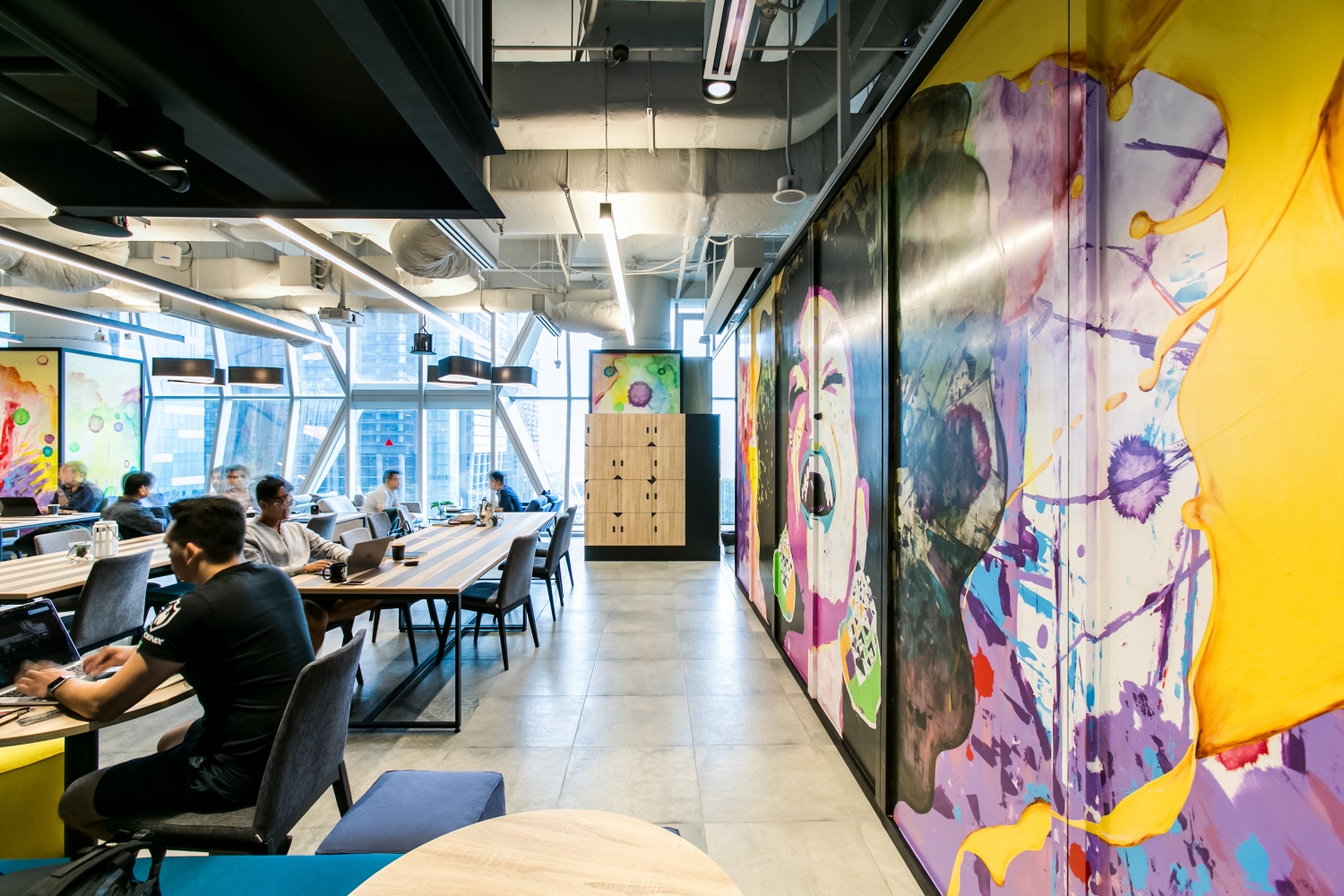 JustCo, Singapore
As a member of the FlySpaces team, we hear this question quite often: 'so, what's the difference between a flexible workspace and a traditional office?" It is not surprising that a lot of people are still asking this question: flexible workspaces can still be considered a recent office space alternative. So, we thought we'd go into some of the pros and cons of flexible versus traditional offices in brief.
What Does "Flexible" and "Traditional" Mean?
We've highlighted some of the differences between flexible workspaces and traditional offices previously, but as a quick recap:'Flexible' and 'traditional' refer to the usage of the space. Whereas a flexible workspaces tends to offer shorter and more flexible leases, typically a few months, a traditional office requires longer commitments of a few years.
Flexible Office
There are many good things about working in a flexible workspace. For starters, you would reduce the need of big capital expenditures. Compared to its traditional counterparts, flexible offices are more cost-efficient, especially for newcomers and small businesses. Flexible offices also make it easy for your company to grow without worrying about lack of space. Need another seat in your office? All you need to do is ask.
Also, flexible workspaces differ from traditional offices with their community. This has been, and continues to be, a significant pro and differentiator. Networking or even meeting new potential clients is not a hassle because in most cases the provider, or Community Manager help to create a productive and friendly environment.
However, there are some cons. For example, a flexible workspace does not give a sense of permanency that can be important to some. With a shorter lease, working here would mean that you would have to renew the lease every once in a while, or move to another provider. Your business might, in some cases, seem a bit erratic. Moreover, working here limits the customization of the place since it is run by a separate company that has designed the space to suit its branding.
Traditional Office
In contrast, traditional offices provide a certain dependability for their location, as it comes with a longer lease meaning you would be stationed in one place for a longer period of time. Also, the customization here is limitless, because you can design the office to match your branding and business goals.
As a result however, traditional offices mean more capital expenditure: from painting, construction, furniture, utilities, etc. This comes with its own pros, that we mentioned above, as well as its own cons. Due to the high costs, traditional offices are better suited for more established companies who have a stable growth trajectory and a stable source of capital. In other words, a traditional office can be seen as the goal for companies who can start with a flexible workspace while in their growth phase.
So, is one option better than the other? That's for you to decide. Every type of workplace exist for some reason after all. If you need a more custom place with your own amenities, then traditional office is your obvious choice. But if you don't need anything too binding at this moment and your budget for office space is relatively lean, flexible workspaces are a great alternative.