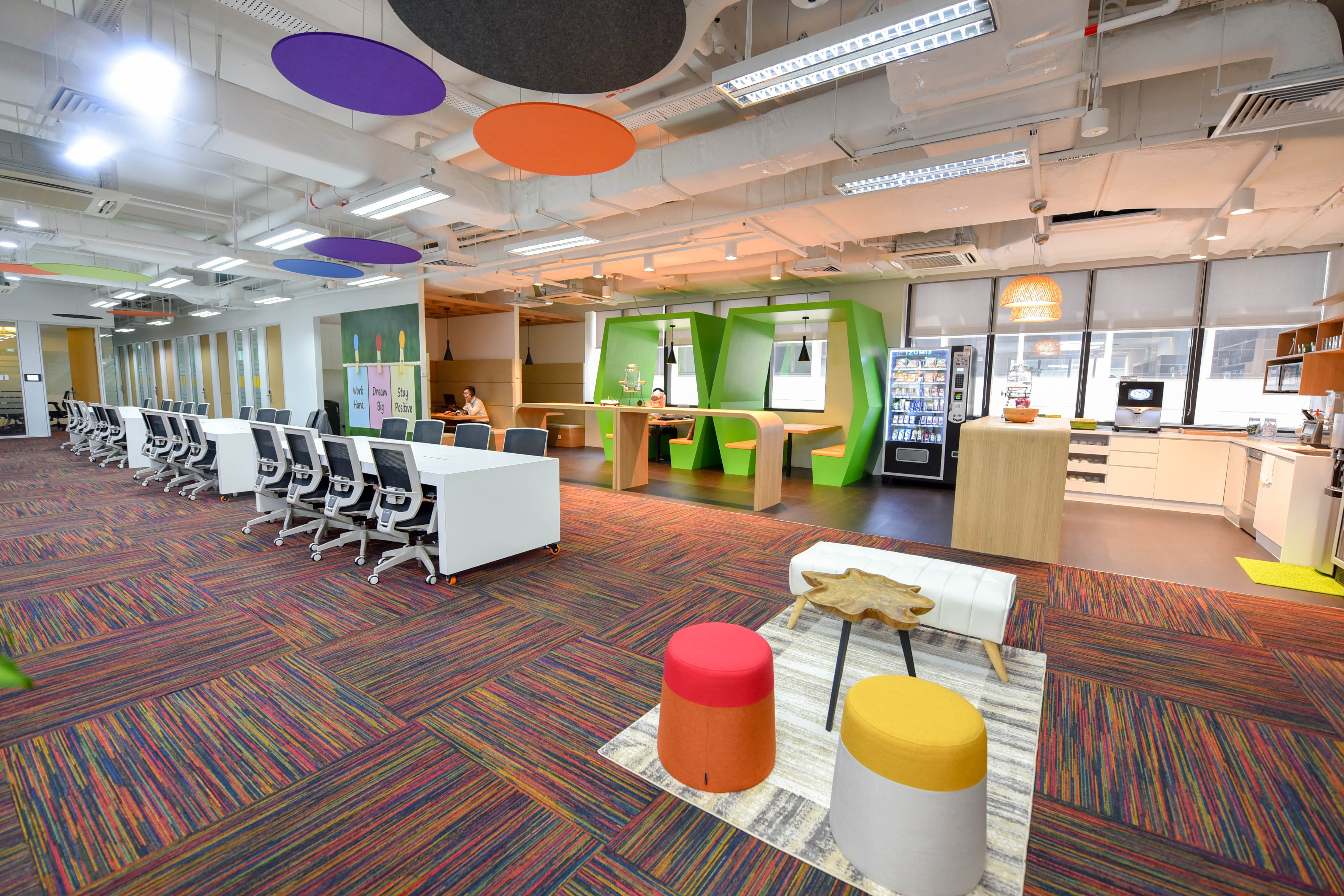 So you need a new office space. Whether it's your first time renting an office space or it's your fifth time, finding "the one" is a time consuming process. You might think that an office is simply a room you come to every day or once a week or once a month to work, but it can have an impact on how your whole company is perceived - both internally and externally. From staff morale to brand image, there are plenty of factors (that we can dive into another time) that are affected by the choice of space. In other words, finding the right office space for your business isn't simply about selecting the cheapest one you have access to or the first one you see on Google.
Nevertheless, the process doesn't have to be so convoluted to the point of impossibility. So without further ado, here are some things to consider to help you find an office space that will impress your employees, your clients, and your investors.
---
Read also: How to Choose an Office Space When You're Scaling Up
---
1. Location
"Location, location, location" - it's a time old phrase but it rings true. Before you start your office space search, you need to think about where you physically want to be and whether it helps project the image you're aiming for. Not only that, but you should take into consideration where your customers are. Regardless of your industry, whether you're in retail or real estate, your customers are the lifeline of your business. So identifying where they are in your city and placing yourself close by is key. In other words, you should ask yourself, "does the location of my office make it easy for me and easy for my clients to meet?"
2. Employees
Now that you've taken into consideration your customers, don't forget about your employees and your future employees. Finding an office shouldn't be a solo decision, after all, you won't be the only one working there (unless of course you're a solopreneur or remote worker). Talk to your team and pay attention to how they work. Do they work at their desks "24/7" or do they make use of breakout areas? Where in the city do your team members live and where can they get to work easily? There's no point moving to another part of the city if no one from your team is able to easily and affordably commute to and from work.
---
Read also: What's a Startup to do: Dedicated Desk or Private Office?
---
3. Size
If you're conservative, there might be a temptation to get a space that fits your existing team perfectly. On the flip side of the coin, if you're optimistic you might be looking a space now that has plenty of room for future growth. There's pros and cons to both of these, however the general rule is to look at an office that is 70 sqft per person with extra space for new employees. If you're looking at a traditional office space for rent, one that you can design exactly to your specifications and branding you can think of adding in a breakout area where new hires can set up their workstations if dedicated spaces are already occupied. However, keep in mind you'll be signing a fixed lease that will have less flexibility so be realistic about your future predictions. If you're looking at a flexible workspace on the other hand, whether a coworking space or a serviced office, you have more flexibility to rent an office space on a per seat basis and be able to add new seats if your team does grow.
4. Style and Design
Future-proof is another phrase that gets used a lot, particularly when talking about office space design. It essentially speaks to the idea that however the office is designed can be easily modified to match changes in the future. This might entail moveable furniture or dual-purpose furniture such as seating areas that also act as storage. The other element of this is style. Something that can be overlooked and seen as a bonus more than a priority is the style of the office and the surrounding area. We don't mean to say you should be finding an office in the trendiest location or the most expensive, but you should look into the area to see if companies you want to align yourself with also work in the area. In short, does the office allow you to transform from simply a company to a brand.
---
Read also: Pros and Cons of Flexible Workspaces vs Traditional Offices
---
5. Tour Office Spaces
Finally, before signing anything, take a tour or designate someone from your team to tour your top office choices. Pictures may say 1000 words, but to really get a feel for the space and who else works there (whether it's within the building or on the same floor), you should prioritize setting aside some time to physically tour the offices.
Once you have your basic requirements in mind and you know what type of office space you're looking for, you can transfer the hard work (finding the actual office itself) over to someone like us here at FlySpaces. Whether you're looking for a single desk or a large office space in Singapore, Manila, Kuala Lumpur, Jakarta, Hong Kong, or Cebu, we've got on-the-ground Space Experts ready to search for an office to match your needs. All you have to do is get in touch with us at info@flyspaces.com or browse our site and you'll be matched with a dedicated Space Expert who will work with you, at no cost to yourself, to find the right options for your requirements.
FlySpaces is Southeast Asia's leading online marketplace for workplaces including coworking spaces, traditional office spaces, meeting rooms, and event venues. We provide scalable solutions for multinationals, entrepreneurs, start-ups, SME's, and mobile professionals. Providing transparent pricing and direct communication with over 4,000 spaces, we empower you to book and pay directly to your chosen space.