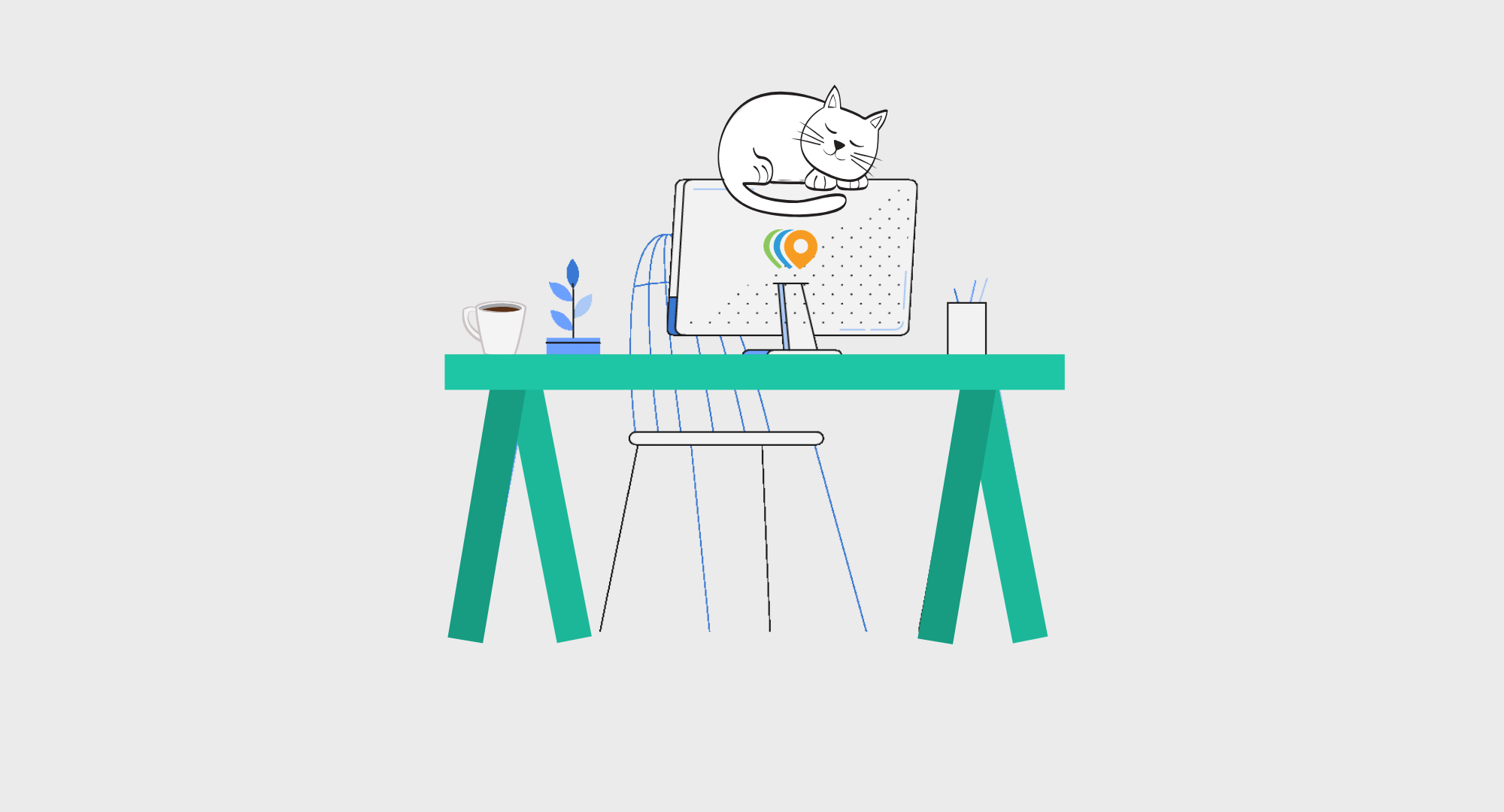 Twitter, one of the largest tech companies in the world, recently announced that its employees can work from home forever. And with an increasing number of people around the world requesting for remote work options even before COVID-19, it seems that remote work is the future. However, is it truly the best solution moving forward?

As nearly all of us have been thrust into working from home during this pandemic, we are starting to see its hidden costs and challenges and realizing the benefits of a dedicated workplace. As we used to work side by side with our coworkers and easily bounce ideas off each other, we have now been forced to rely on Zoom calls or Google Hangouts to replace physically being with each other. But, it just isn't the same: we miss out on important social cues, deal with unstable WiFi, and it can in fact make us feel more disconnected than we already are. In short, it just isn't possible to virtually replace the in-person meeting.
Due to this, we have started to question whether working from home is the most conducive environment for us in terms of productivity as well as mental health. Flexible workspaces, which have in the past been a popular alternative to traditional office spaces due to their short-term contracts, have continued to grow in popularity as companies decide on their workplace re-entry strategy. In fact, we recently ran a survey with our Space Partners to determine the impact of COVID-19 on flexible workspaces: 9 out 10 operators reported they felt the impact of the pandemic but many are still optimistic about the future, with 35% looking at even expanding their operations.

---
Read More: Workplace Mobility Strategy Post COVID-19: Safe Re-Entry Solutions
---
Of course with new social distancing policies, there will be changes to flexible workspace policies and design to ensure health and safety of the members. These can include a strict policy against visitors, temperature checks, mandatory masks, health declarations, pedestrian traffic indicators, limited use of common areas, etc.
With fully-furnished offices, high-speed WiFi, accessible amenities, and more, flexible workspaces allow you to free yourself from distractions and continue doing meaningful work, whilst remaining close to home. It will also allow companies to cut spending on real estate as there are no set-up costs and you simply pay for the time you need the space.
Why Work-From-Home Doesn't Work
Below we go into more detail why working from home doesn't always work, and why businesses should look to flexible workspaces for their workplace re-entry strategy.
---
Read also: This is What Offices Will Look Like When They Reopen
---
1. Mental Health and Collaboration
As human beings we are social creatures. Whether you're an introvert or an extrovert, being around other people who are working towards the same tasks as you helps to keep you motivated and provides a sense of belonging. Similarly, being in a workplace provides a clear separation between work and home. This can prevent burnout by having clear start and end times. Whereas when you're at home, you may feel the pressure to continue working late into the night until the task is finished. In addition, being around colleagues and having happenstance watercooler moments can spark new ideas and inspiration for current or new projects.
2. Siloed Knowledge
With teams separated across cities, it's easy for information to get lost if clear communication channels aren't in place. As the saying goes: out of sight, out of mind. Remote working has a high risk of employees not receiving the same information. For example, discussions may be had in a virtual meeting without realizing that someone was missing. However, in an office, it's easier to notice if someone who should be in a meeting isn't there and they can easily be called in.
3. Personal Discipline Issues
Even the most focused people can get distracted, and with all of its distractions working from home can be challenging: schools are closed meaning kids are at home who need to be home-schooled and the internet is unstable since everyone is at home joining conference calls, Zoom workouts, watching Netflix, or playing online games.
For most of us, we might not even have a dedicated workspace in our homes due to a lack of space, meaning home offices are set up in communal areas of the house, e.g. the kitchen or the living room. Whereas in a flexible workspace, you feel more accountability as others around you are working on projects and you're in an environment designed to help you stay focused.
4. Boundaries
As mentioned above, working from home can sometimes lead to working much longer hours than you normally would as there is no clear start and end time. Similarly, colleagues can be messaging each other throughout the day and late at night asking about the status of tasks or questions about new projects. Unlike at home, you can set clear times with your teams when you're available by physically being present at a workspace.
We see the future of work as one that will be a hybrid approach, where the work environment is results-oriented rather than output-based. Whether it's working from home, working from a flexible workspace, or from the HQ, what this pandemic has taught us is what people really want is choice: the choice to be able to work where they want. So while we may be stuck at home for the near future, the idea is that we can work anywhere. Whether we work from home some days of the week, work with our colleagues the other days, or work from flexible workspaces close to home.
If you're looking to provide your team with flexible workspaces, get in touch with us at info@flyspaces.com for a free consultation or check out FlySpaces Passport: your all-access pass to over 70 flexible workspaces around Southeast Asia.