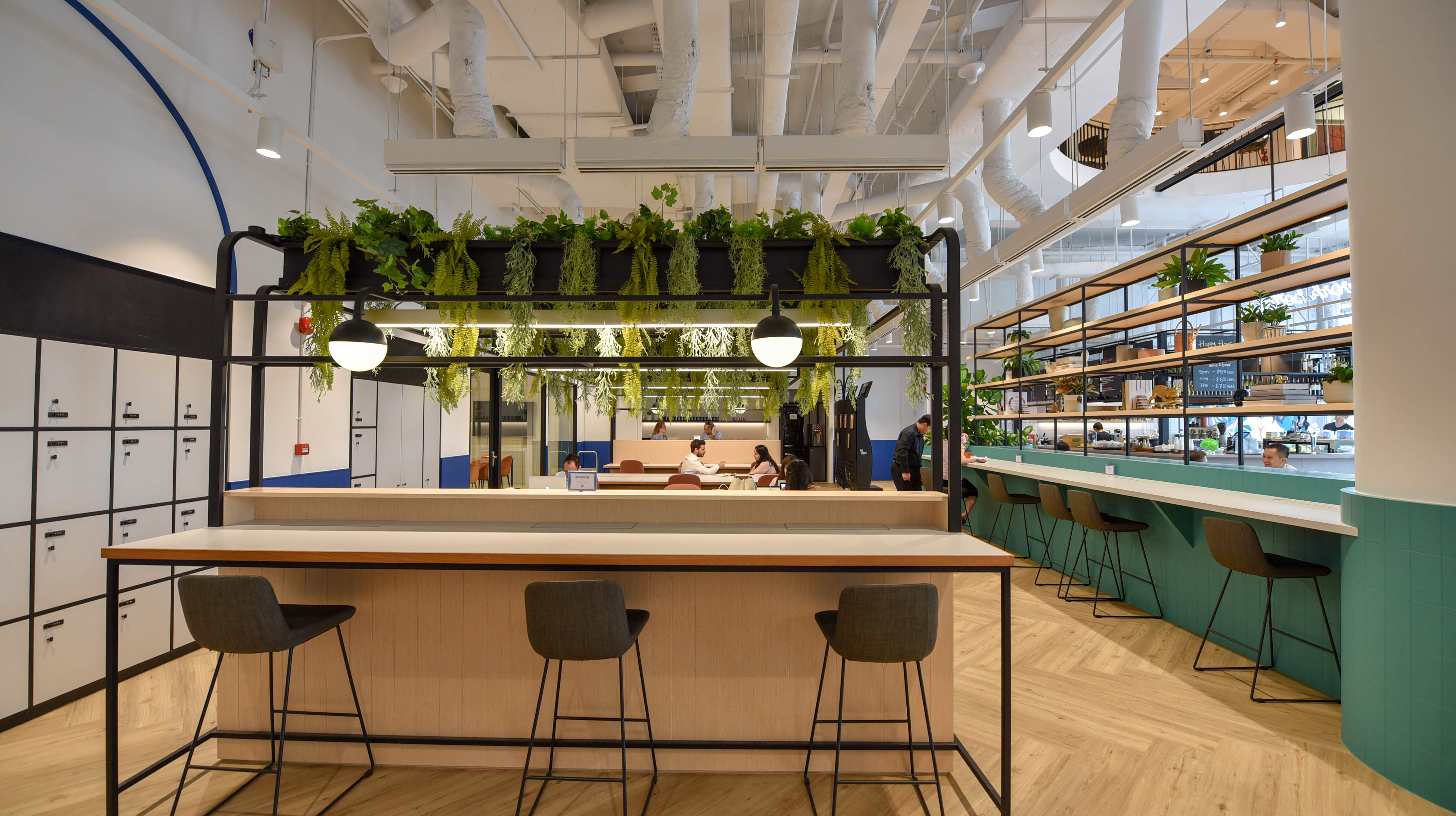 As we are still in the midst of the pandemic, with the situation changing almost daily, it's hard for businesses to make strict long-term decisions. Nearly every industry has had to become more flexible and agile in order to adapt to the current situation and implement remote work policies.
However, whether it's with a skeletal workforce or with split-team arrangements, we are starting to see some companies trying to bring employees back to the office. But there will still be those who can't return to the HQ due to the lack of public transport, the distance from their homes to the office, or living with people who are at high-risk. Likewise, there will be those who will want to continue to work from home, but what if this starts to break down.
Some of us are already feeling the constraints of working from home - the distractions of family members or friends, unstable WiFi, bandwidth restrictions, or a general lack of motivation. That aside, eventually face-to-face collaboration will be necessary for some projects where Zoom calls or Google Hangouts just isn't enough. As a result, companies need to look for and provide on-demand office spaces.
---
Read also: Why Work From Home Shouldn't Be Your New Normal
---
What are On-Demand Office Spaces?
On-demand office spaces, or flexible workspaces, are fully-furnished and fully-equipped spaces where employees can come for the day to focus on their work, meet with other team members, and get that much needed mental and physical separation between work and home. Traditionally, corporate managers have seen on-demand office spaces, or flexible workspaces, as only suited for startups and freelancers but the last couple of years have shown that these workspaces can be for everyone. Particularly in this time, having available and safe spaces closer to where employees live will be a critical resource.
Why Rent an On-Demand Office Space?
A key benefit of on-demand office spaces is that they are plug-and-play. This means that there are no set up costs involved as they are fully-equipped with enterprise grade space with all of your basic necessities: furniture, WiFi, meeting rooms, pantry, telephone lines, electricity, etc. This also makes it easy to adopt them into office re-entry plans as all you need to do is find the right office space and everything else is set.
Another benefit is there are different options for businesses to choose from depending on requirements.
1. Hot Desks and Dedicated Desks
A short-term option for individuals or small teams can be to rent hot desks or dedicated desks. These are located in the open space and can be rented on a daily or monthly basis. Rest assured, these spaces have been re-arranged and labelled to ensure social distancing measures are practiced.
2. Private Offices
For those who need their own space or are worried about privacy, you can rent a small pax private office. These can be rented on a rolling monthly basis and provide you 24/7 access to your own lockable room. This is a great solution for those working in split-team arrangements, as the room can be shared amongst your company (just make sure everyone has access cards to the office.)
3. Meeting Rooms
If you're just looking to hold a meeting or bring in a team for a couple hours, you can rent a meeting room. These are fully-equipped with whiteboards, TV screens, and WiFi so you can brainstorm new ideas or share a presentation with ease. These are also good if you want to host a webinar and want to ensure it runs as smoothly as possible.

Are On-Demand Office Spaces Safe?
Of course, a key question will be their safety. As these are shared spaces, the thought is that people are coming and going all times of the day. However, to keep members safe, these on-demand office spaces have implemented new health and safety policies. These include: regular cleaning and sanitisation, labelling areas to control the flow of people around the space, enforcing meetings by appointment only (meaning no drop-ins), ensuring social distancing practices are followed, and more.
---
Read more: This is What Offices Will Look Like When They Reopen
---
How to Know if You Need an On-Demand Office Space?
Now that we've gone over what on-demand office spaces are, how do you know if or when you need one? The easiest way to find out is to ask your team. Conduct a quick survey or ask them individually what they feel safe and comfortable doing. Use these answers to determine what kind of office strategy you should implement moving forward: whether it's providing hot desks for individual team members to utilize or a private room for smaller teams or even just a meeting room to regroup and brainstorm a new strategy for your business.
If you have employees scattered around the city and are looking to offer them alternative workspaces, try to group them together as much as possible so they aren't siloed from each other. For more advice, feel free to get in touch with our Space Experts for the best solutions for your current and future requirements.
Likewise, if you're thinking about incorporating on-demand office spaces for your longer term real estate strategy, you can consider a monthly hot desk subscription such as FlySpaces Passport. This allows you to manage a portfolio of the top coworking spaces around Southeast Asia, offering safe and secure workspaces for yourself or for your team that can be managed in one dashboard.