Planning for your company Christmas party in August may initially seem a bit preemptive, but if you think about it, now is the best time to start. Hundreds of people are booking event venues, restaurants, rooftops, bars, etc., for essentially the same date - so if you don't start now, it's more than likely that your top choices will already be snapped up by someone who beat you to the punch.
So whether you want to host an intimate dinner with your team or a larger event for the whole company, we've put together a quick list of some of our favorite event spaces across the region to help you get the ball rolling on your festive planning.
PHILIPPINES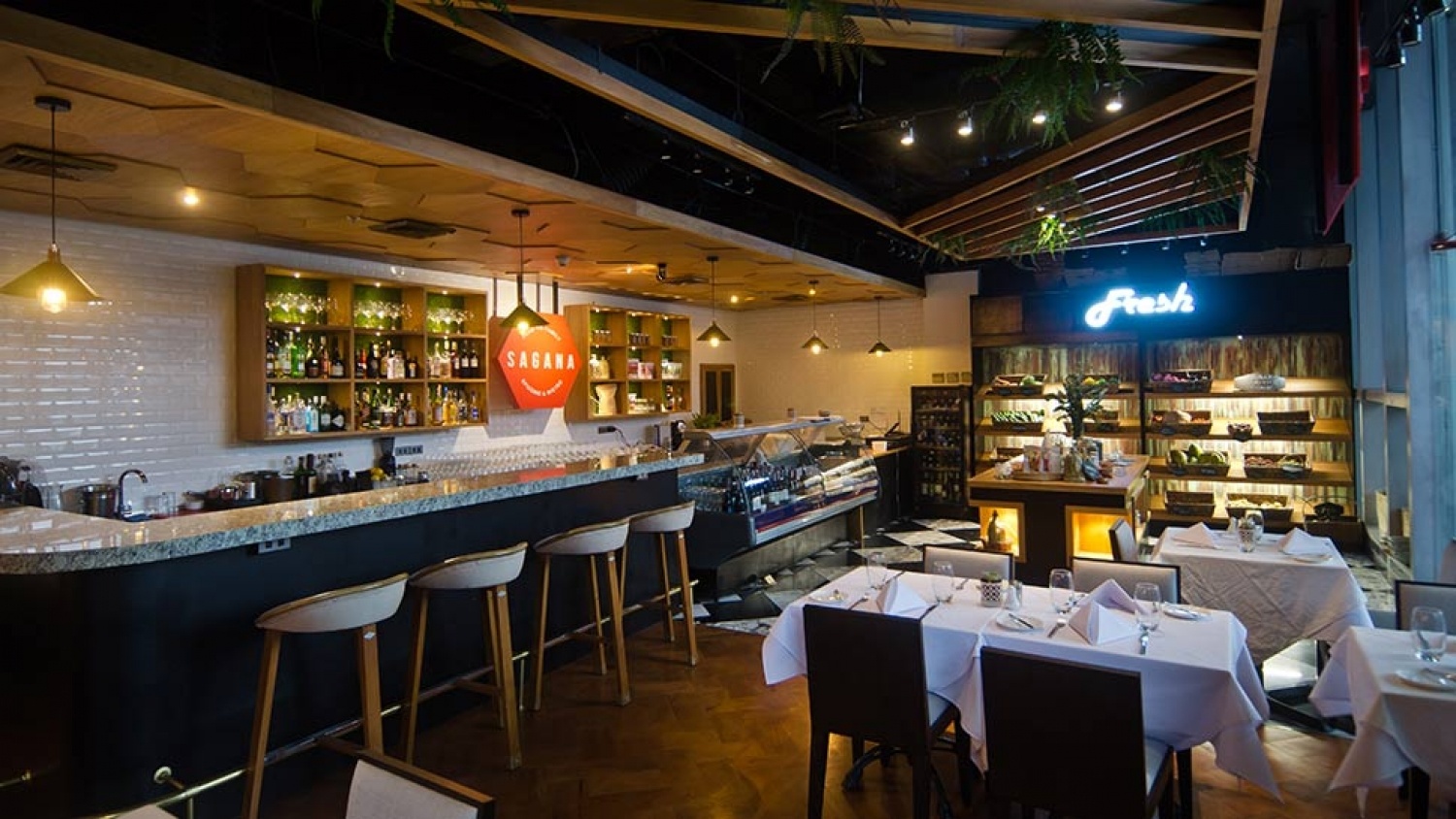 The ideal balance between formal and casual, this farm-to-table epicerie and bistro takes advantage of fresh local produce to redefine how people view French cuisine. Whether you only need a few tables or want to rent out the whole restaurant, Sagana will definitely provide a cozy vibe for a more intimate gathering.
Rate:
PHP4,000/hour (packages vary)
Capacity:
Up to 50 people
Location:
G/F Net One Center, 3rd Avenue corner 26th Street, BGC, Taguig
Comfort dining at it's best, 13 Ubay St. serves up delicious food perfect for sharing with big groups. The restaurant projects a homey vibe - no wonder, as it used to be the ancestral house of the owners - with it's carefully designed interiors, and is a well-loved gem in the area. So, if you're looking to bring together your whole family, or perhaps your department from work for a holiday dinner, this is one to bookmark.
Rates:
PHP 15,000/hourly
Capacity:
Up to 90 people
Location:
13 Ubay Street, Santa Mesa Heights, Banawe, Quezon City
Take your party above the streets on Picasso's rooftop deck - enjoy the cooler December weather with your colleagues under the stars in a space you can customize to your needs. Plus, you can organize catering from the hotel's various partners so you can check off another item from your party planning checklist.
Rates:
PHP 25,000/daily
Capacity:
Up to 50 people
Location:
119 L.P. Leviste Street, Salcedo Village, Makati
From specialty coffee to delicious food to select cocktails and beers, Caravan Black is much more than just your neighbourhood coffee shop. Nestled in Net Park, this cafe has hit the sweet spot in a unique balance that separates it from the usual go-to's. So if you work in the area this is one to consider for your company party. Finish up a day of work, head downstairs, and start your festivities.
Rates:
PHP 10,000/hourly
Capacity:
Up to 50 people
Location:
Net Park Building, 4th Avenue, BGC, Taguig
The perfect blank canvas for you to decorate however you want, the function room at The Exchange Regency Residence Hotel is simple but elegant. It's large windows provide a twinkling backdrop of the city skyline perfectly suited for evening parties. Add in a Christmas tree and some festive decor to set the mood, and this could be the holiday party to remember.
Rates:
PHP 2,000/hourly
Capacity:
Up to 50 people
Location:
Exchange Road corner Meralco Avenue and Jade Drive, Ortigas Center, Pasig City

MALAYSIA
Ready to be decorated and set up however you wish, this venue can help you with your event needs - from setup to catering. It's perfect for a banquet style affair, whether a buffet or a sit down dinner, your guests will appreciate the ideal combination of a casual atmosphere with professional service.
Rates:
MYR 1,500/daily
Capacity:
Up to 80 people
Location:
3, Jalan TS 6/10, Taman Subang Permai, 47500 Subang Jaya, Selangor
Depending on how you decide to set up your event, this space can holy either 40, 70, or 100 people. Take a well-deserved break from the concrete jungle with hanging plants and locally sourced wooden furniture all around you. Bring everyone together for a relaxed celebration of a productive year, both past and future.
Rates:
MYR 6,000/daily
Capacity:
Up to 100 people
Location:
6 Lot A-1-1 Menara Amplewest, Jalan P Ramlee
If you like to put on a show - whether it's small dance performances, karaoke, or a pantomime - this venue's theme will provide the atmosphere in which you can let your creativity fly. Whether you're organizing a party for your team, the whole company, or just a get together with your friends - The Story Book is a great alternative to the usual venue suspects - plus they can help you with various catering needs.
Rates:
MYR 200/hourly
MYR 800/daily
Capacity:
Up to 120 people
Location:
Plaza Arkadia, No.3, Jalan Intisari Perdana, Desa Parkcity,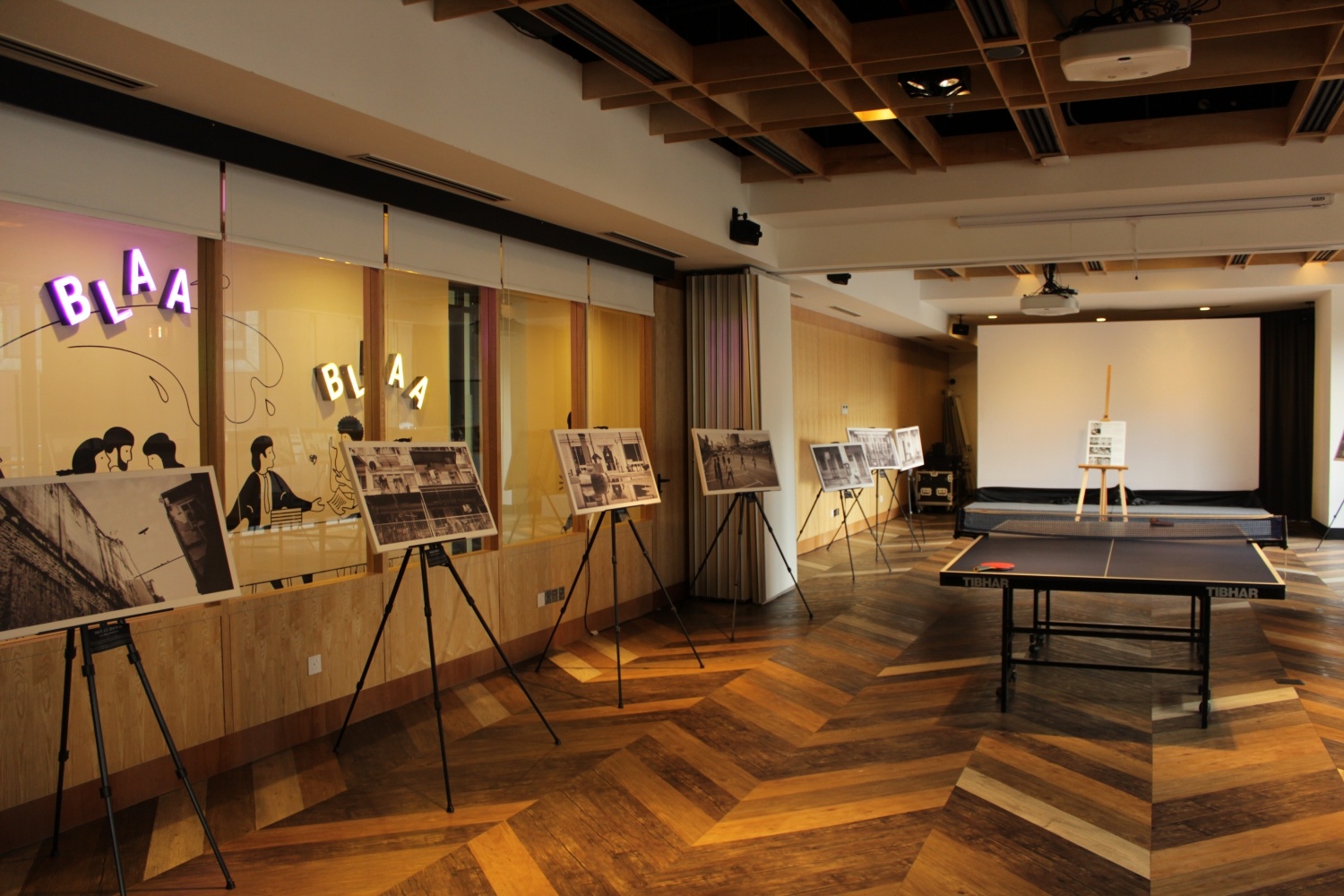 Bring your company holiday party to this boutique hotel and enjoy a day (or night) of bonding - whether you're hosting an ugly-Christmas-sweater theme party, a gift exchange such as White Elephant, or just want to get everyone together to celebrate the holidays. This venue also has an outdoor terrace bar with a retractible roof so you can all enjoy the fresh breeze with a cocktail in hand overlooking the city skyline.
Rates:
MYR 5,500/daily
Capacity:
Up to 100 people
Location:
30 Jalan Beremi, Bukit Bintang
SINGAPORE
Maybe you want your holiday party to be a little different from the usual dinners and cocktails. Breaking a sweat with your coworkers is a great way to switch things up, as well as an easy team bonding session. Bring your team over to this event venue in Singapore's wellness-oriented coworking space and work off the stress that may have built up over the year.
Rates:
S$98/hourly
Capacity:
Up to 50 people
Location:
79 Anson Road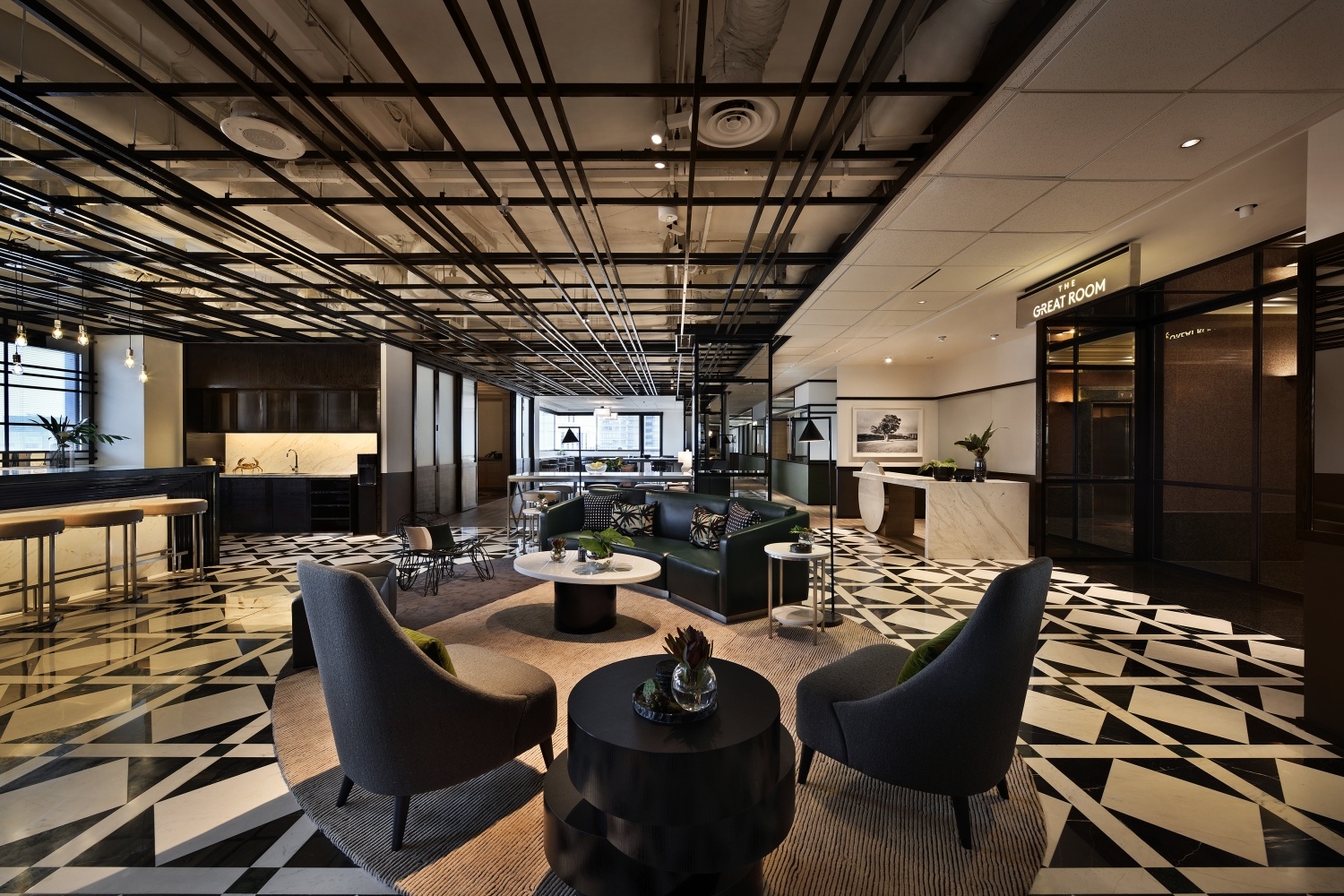 The Great Room is known for its stylish design - having paid attention to every detail, from the furniture used to the books placed on display, its event venues is one of the must-have places in Singapore, and with Christmas around the corner they've put together some festive packages. Ranging from S$78-99 per person depending on what package you choose they'll organize food, drinks, a photographer, and you even have the option of some fantastic add-ons. These include a customized photobooth, or a carving station, or even a mobile cocktail bar! The best part? You don't have to be a member to avail of their holiday packages! Click here to learn more about the specifics of their packages.
Rates:
Jingle and Mingle Package: S$90/pax (member) - S$99/pax (non-member)
Festive Table Package: S$78/pax (member) - S$88/pax (non-member)
Capacity:
Up to 150 people
Location:
1 George Street
3 Temasek Avenue, Centennial Tower
391B Orchard Road, Ngee Ann City Tower B
Whether you're looking for a venue for an intimate sit down dinner or one good for a larger holiday get together, this gallery space can beautifully accommodate both. Plus, it has two kitchens for you to take advantage of if you want to hire a personal chef or even if you want to make a potluck!
Rates:
S$ 700/hourly
S$ 6,300/daily
Capacity:
Up to 350 people
Location:
9 Muthuraman Chetty Road
From the grass-like flooring, the rustic wooden panelling, and the hanging plants, this space will make you feel like you're in the outdoors. Bring your coworkers, your friends, your coworkers friends, and enjoy a close-knit event where you exchange your Secret Santa gifts!
Rates:
S$95/hourly
S$800/daily
Capacity:
Up to 50 people
Location:
214 South Bridge Road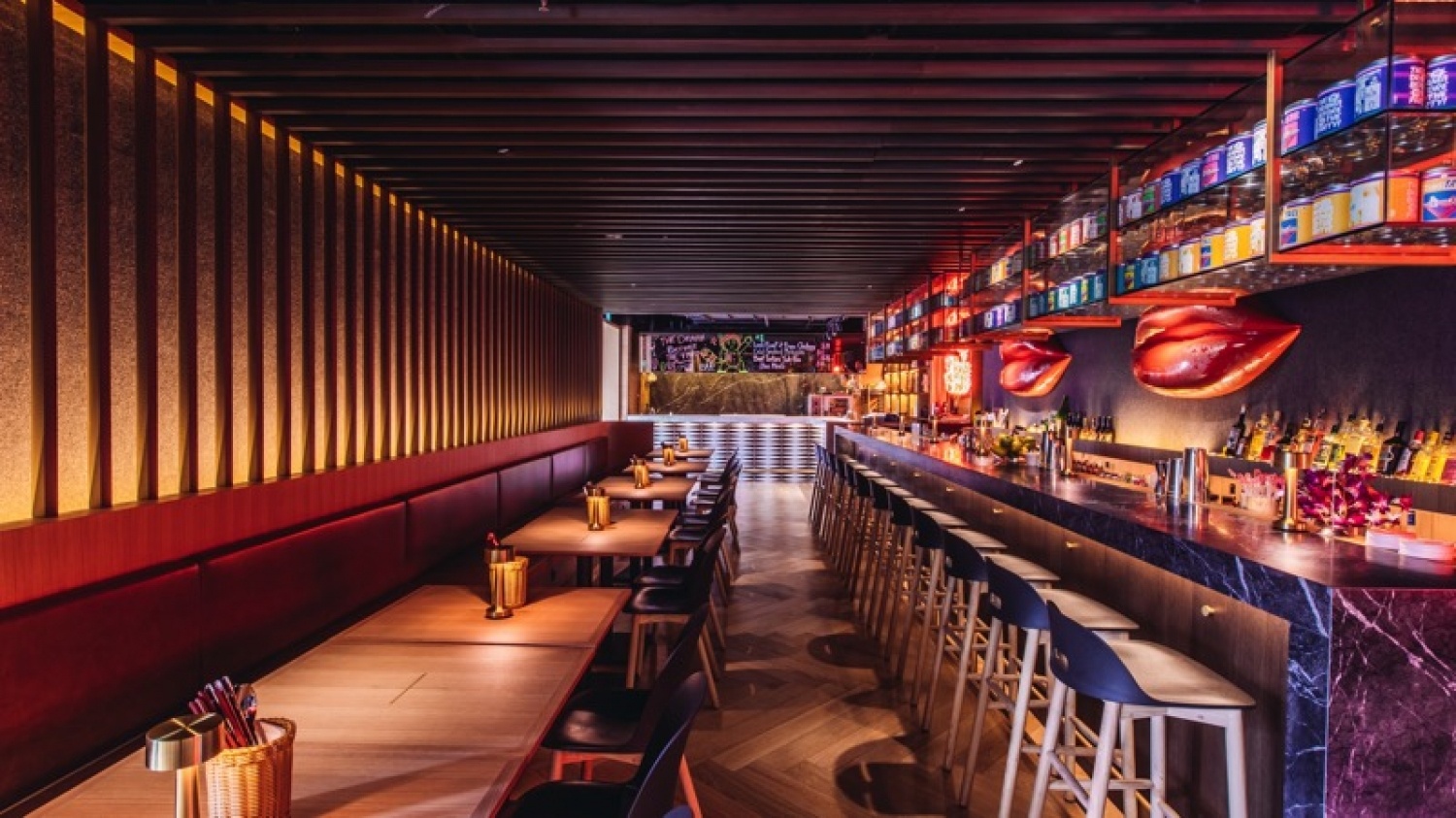 If you're looking to let off some steam to celebrate the end of another work year, then this space at Red Tail is the venue for you. With a DJ deck, a ping pong table, and a shots roulette chest you can let loose for the night and prep yourself for the coming year.
Rates:
S$ 856/hourly
Capacity:
Up to 100 people
Location:
3C River Valley Road, The Cannery
Make things happen at this fun space housed in a restored shophouse. Accents of yellow, a billiards table, a foosball table, and other bonding-potential amenities will help you in establishing a relaxed atmosphere where everyone can be themselves and enjoy the party.
Rates:
S$100/hourly
Capacity:
Up to 70 people
Location:
27A Jalan Besar
INDONESIA
Good food? Good drinks? The perfect view of the sunset? Get all of these at this popular rooftop kitchen and bar surrounded by greenery and comfortable seating to truly make everyone feel like their at home. Enjoy pleasant conversation with a cool breeze away from the hustle of the streets below.
Rates:
IDR 2,850,000/hourly
Capacity:
Up to 30 people
Location:
MD Palace, Tower 2, Jl. Setia Budi Selatan No.7, Kuningan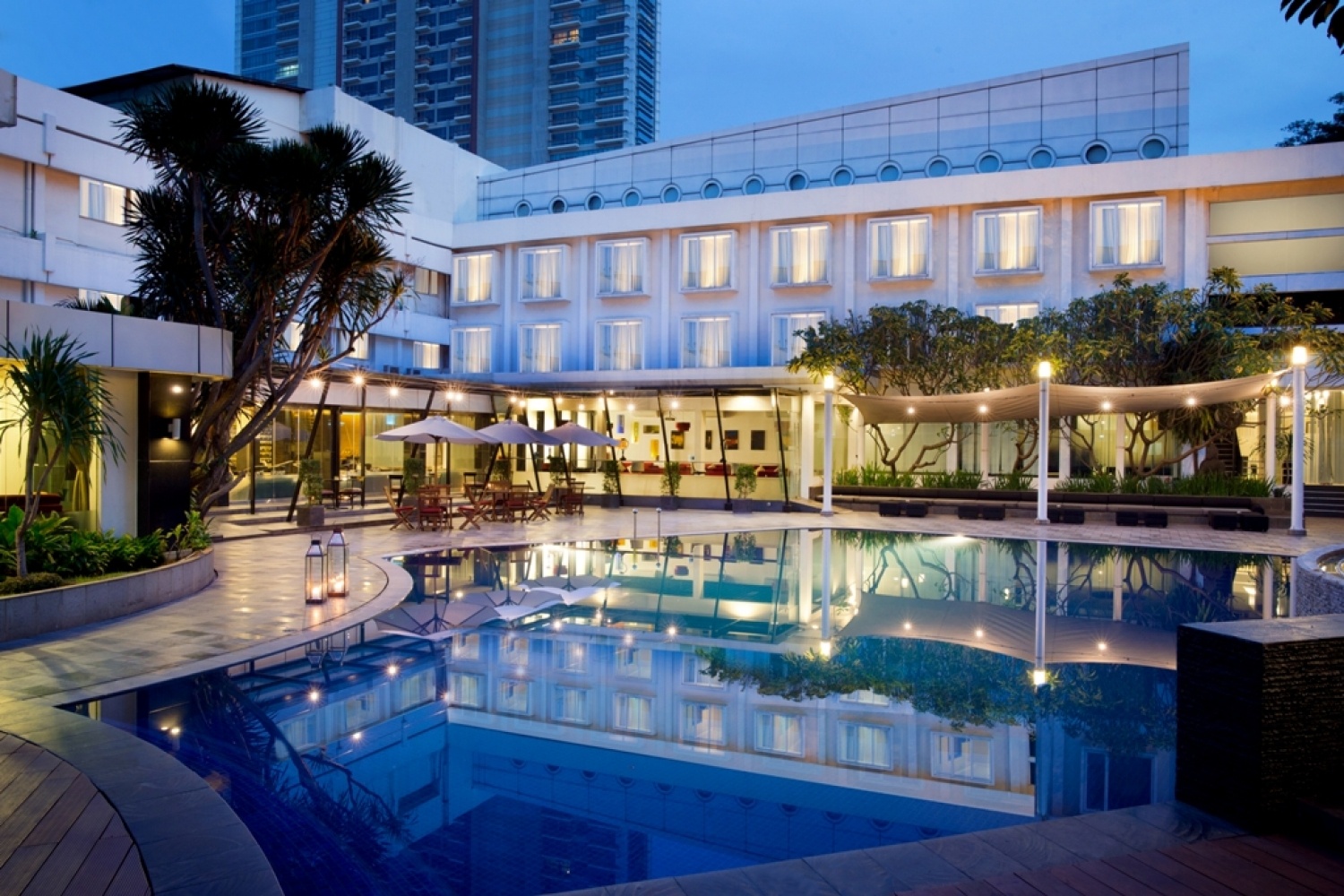 If you're planning a grand holiday party for your company, Vibar poolside at the famous grandkemang Hotel is the venue for you. Experienced at hosting a range of events, they can ensure that everyone attending will have an enchanting and memorable experience.
Rates:
IDR 58,231,250/hourly
Capacity:
Up to 1000
Location:
Jl. Kemang Raya
A space with a breathtaking view, the Arena event space housed in Greenhouse coworking space suits any type of event. With a built in stage and floor-to-ceiling windows you'll have an amazing setting for your yearly company holiday party. The space can also provide you with a delicious selection of food and beverages to feed your guests.
Rates:
IDR 3,000,000/hourly
Capacity:
Up to 100 people
Location:
Multivision Tower, Kuningan
The key to your choice in venue for you holiday party is finding the right balance between excitement and comfort - a place where everyone can feel comfortable to be themselves. The one rule, in our opinion: take it out of the office!
Editor's Note: This post was originally published in August 2018 and has since been updated for accuracy.