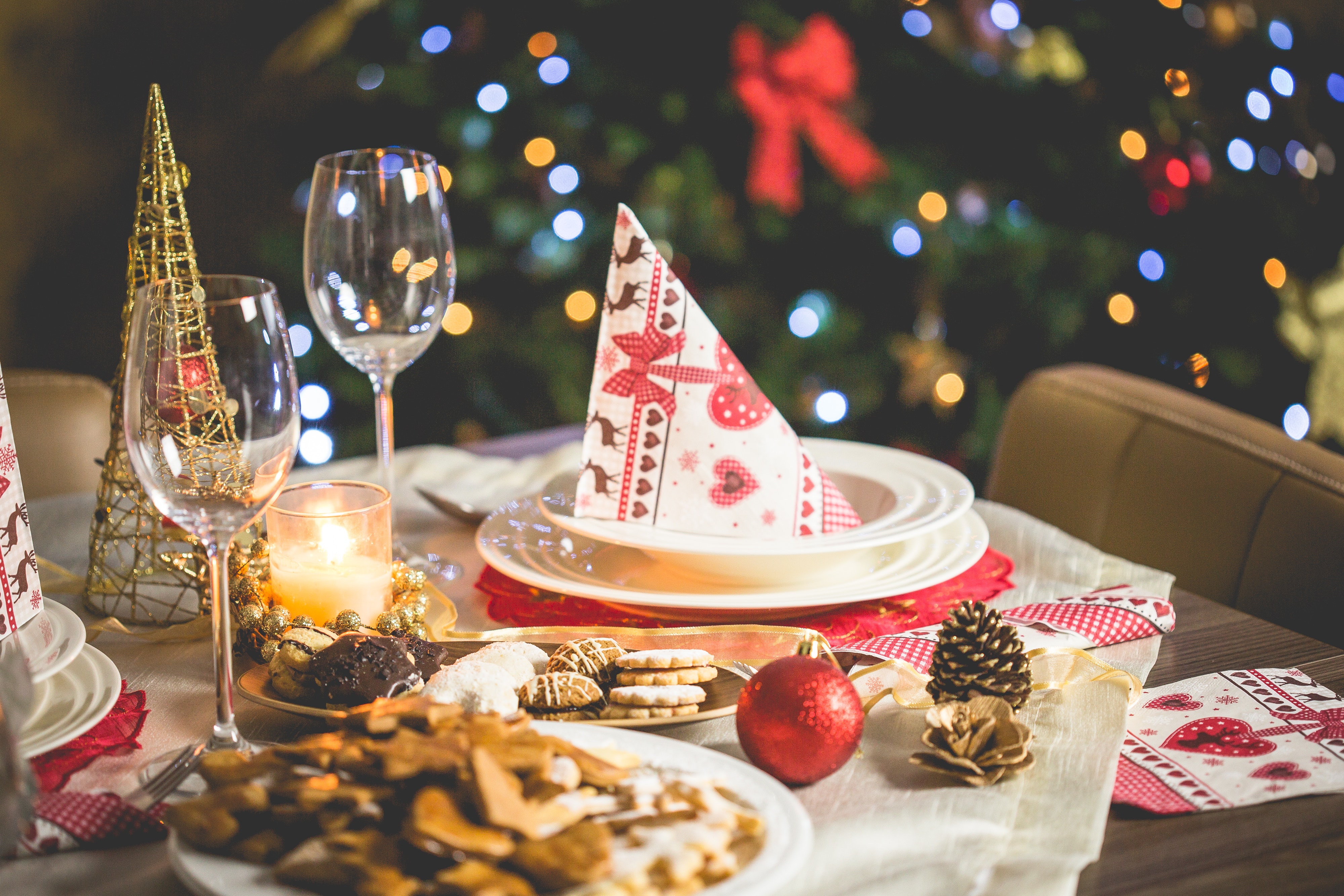 Photo by picjumbo.com from Pexels
For many people, the months before December involved planning your office's Christmas party. To make sure you get the perfect holiday-themed venue with amazing good, you have to start planning early. We've compiled a list of some of our favorite event space venues for you and your team to celebrate the end of the work year in style.
PHILIPPINES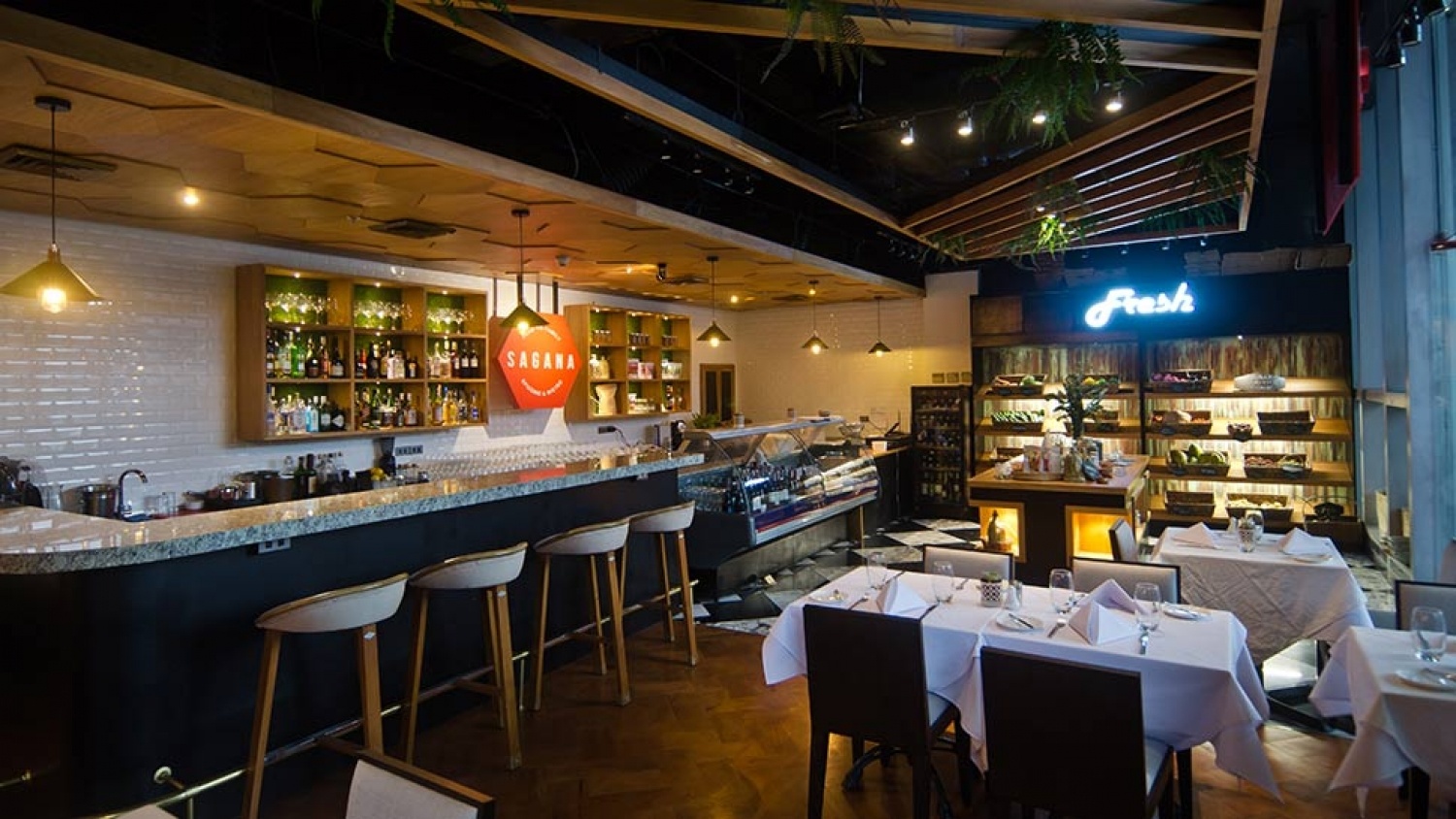 The ideal balance between formal and casual, this farm-to-table epicerie and bistro takes advantage of fresh local produce to redefine how people view French cuisine. Whether you only need a few tables or want to rent out the whole restaurant, Sagana will definitely provide a cozy vibe for a more intimate gathering.
Rate: PHP4,000/hour (packages vary)
Capacity: Up to 50 people
Location: G/F Net One Center, 3rd Avenue corner 26th Street, BGC, Taguig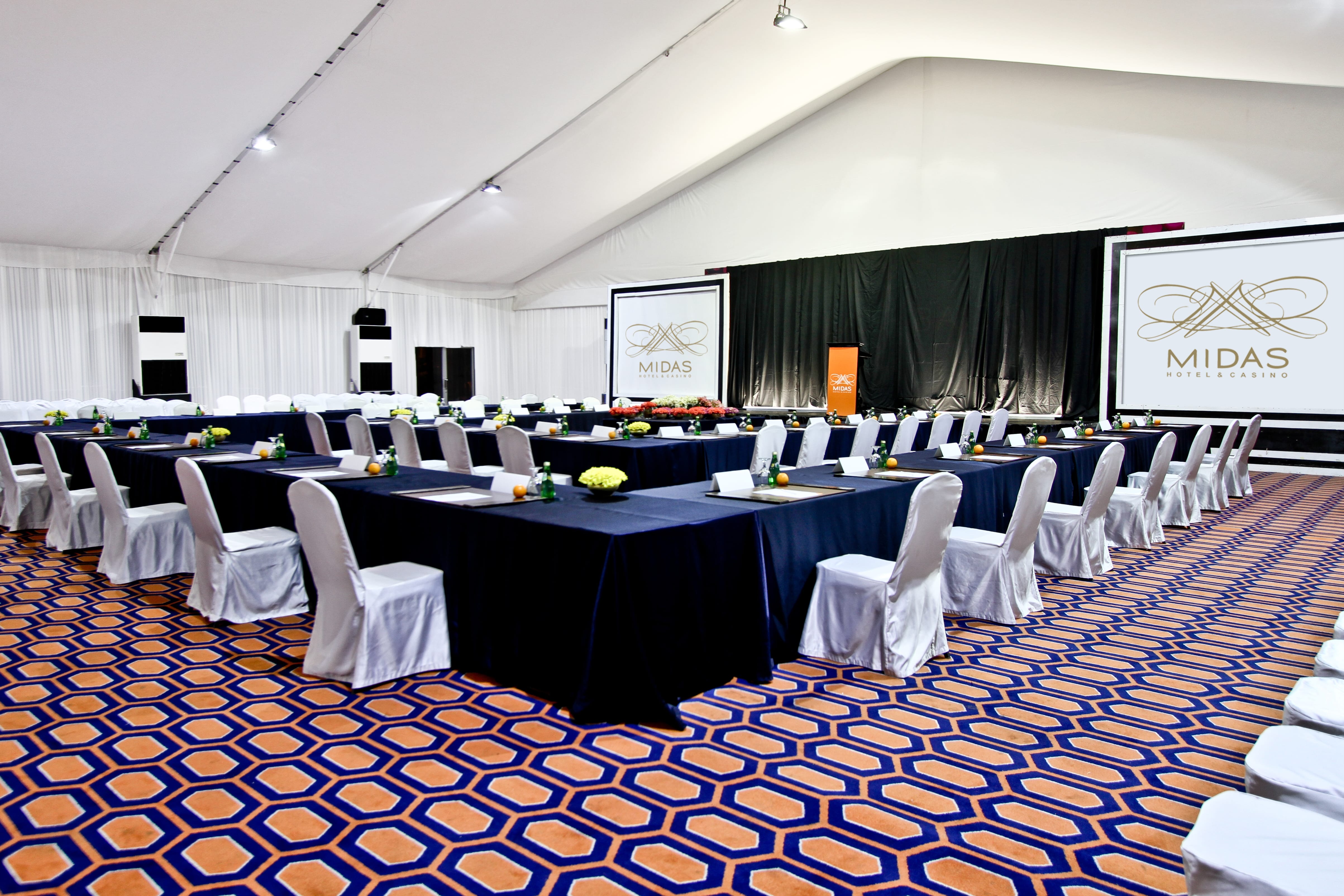 Combining luxury with culture, this venue will impress your guest on any occasion. When you need a more formal setting with your party, Midas Hotel and Casino would be the perfect choice with their edgy yet clean flair and design. With food and beverages options readily available for your event, you can truly have it all.
Rates: PHP 25,000/hourly
Capacity: Up to 120 people
Location: 2702 Roxas Blvd, Pasay, 1300 Metro Manila
---
Read also: Top Picks for Halloween Event Venues in Manila
---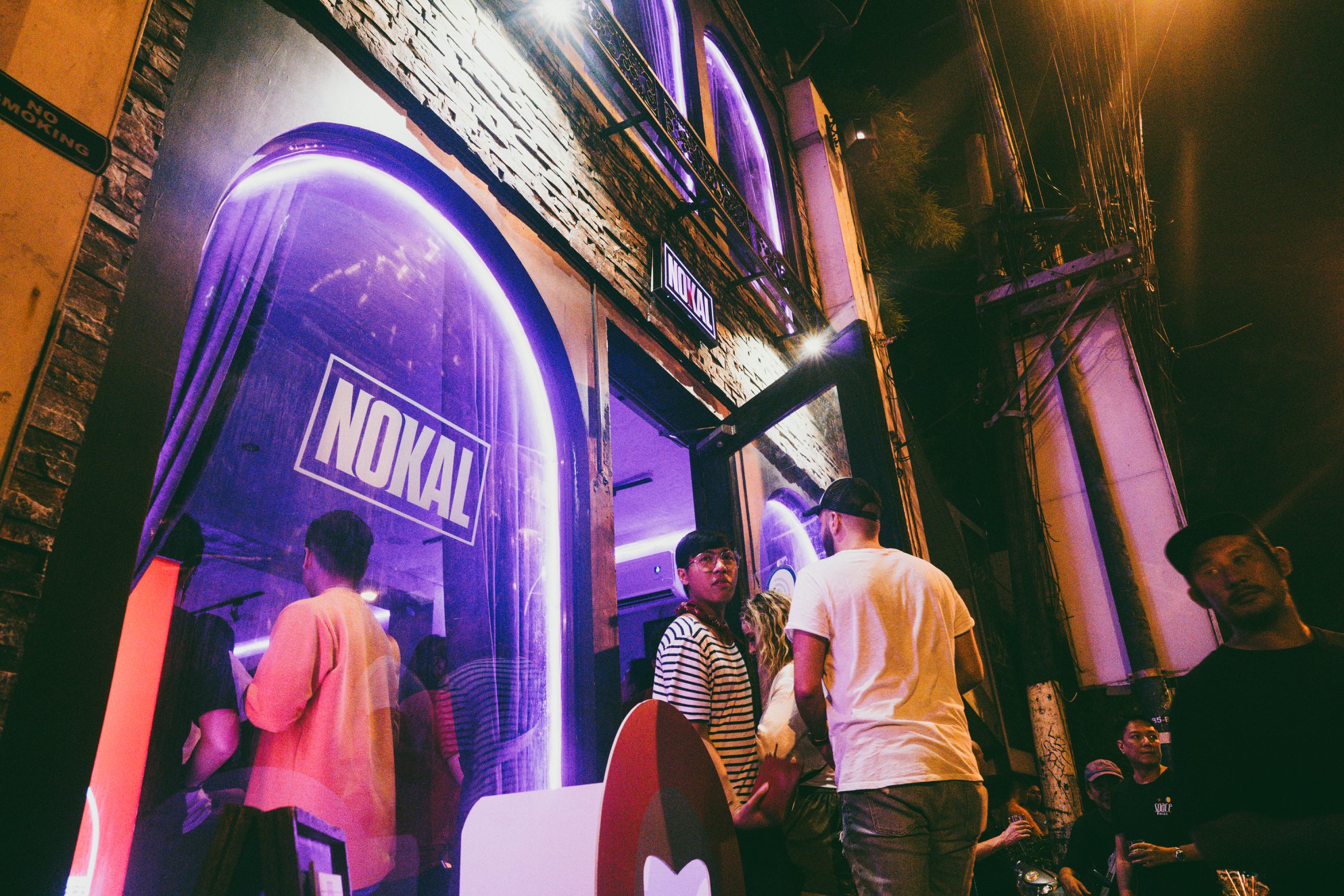 Take your party to the next level with Nokal MNL down in Makati, where the beer is cold and the company is warm. Should you need a more relaxed and casual place to hold your Christmas party, this is the place for you. They even have an American diner and a rooftop beer garden, so no matter the occasion you can be sure your guests are well-fed.
Rates: PHP 450,000/daily
Capacity: Up to 180 people
Location: 8464 Kalayaan Ave, Makati, Metro Manila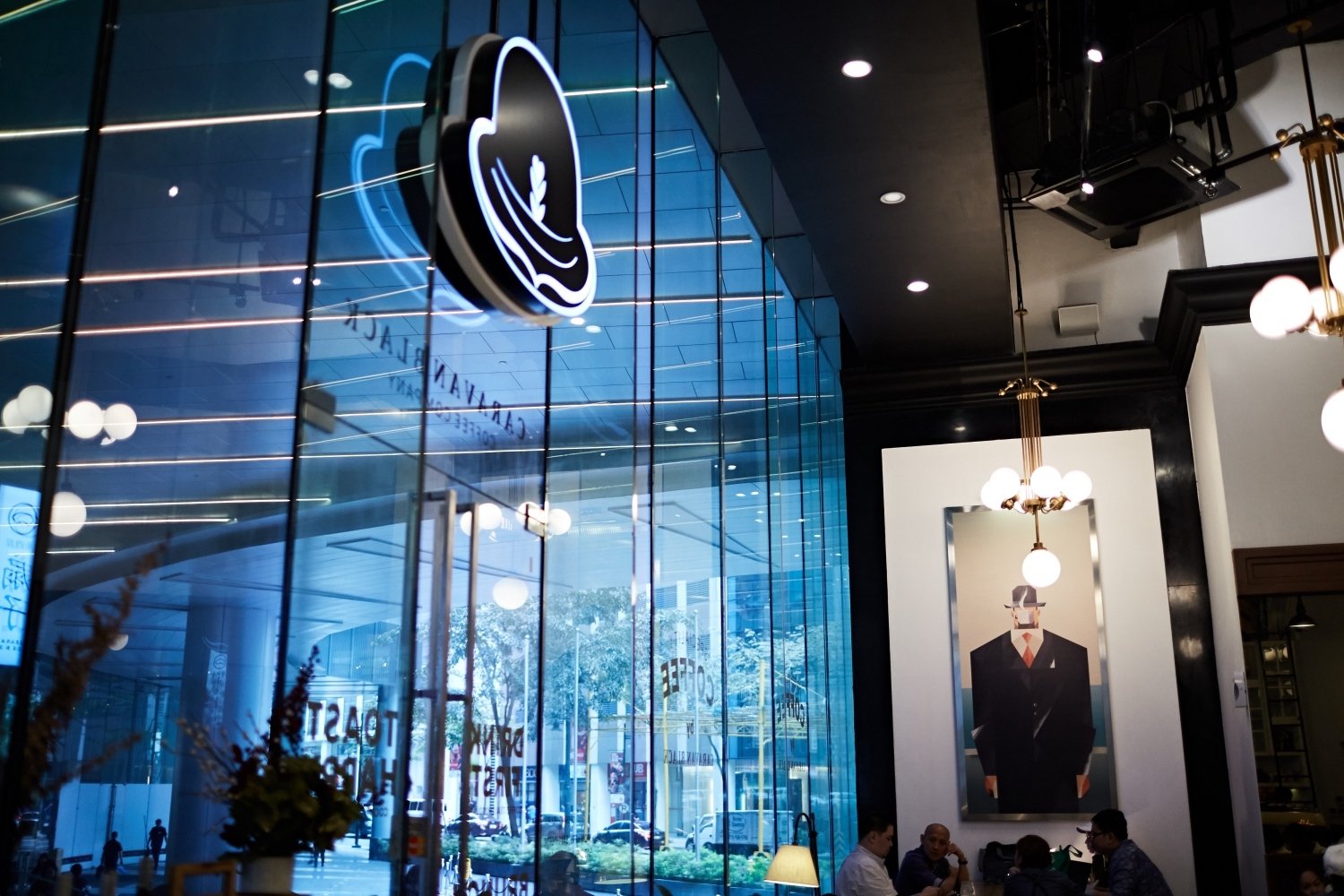 From specialty coffee to delicious food to select cocktails and beers, Caravan Black is much more than just your neighbourhood coffee shop. Nestled in Net Park, this cafe has hit the sweet spot in a unique balance that separates it from the usual go-to's. So if you work in the area this is one to consider among your company party venues in Taguig. Finish up a day of work, head downstairs, and start your festivities.
Rates: PHP 10,000/hourly
Capacity: Up to 50 people
Location: Net Park Building, 4th Avenue, BGC, Taguig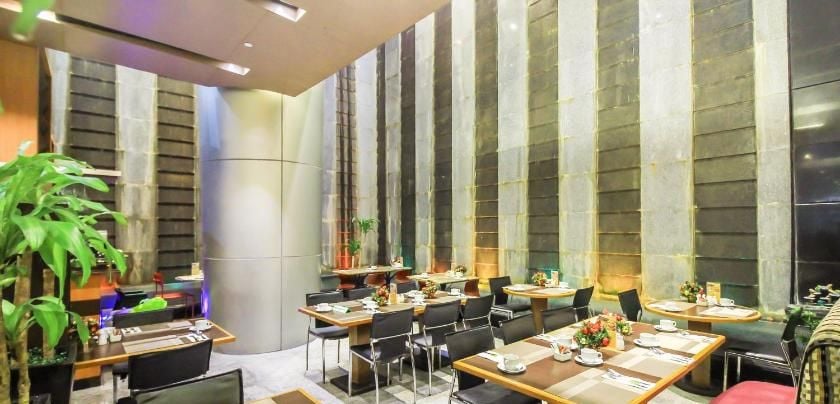 Sometimes a classic dinner is all you need to wow everyone, and Greenhills Elan Hotel Modern can be your destination. It is located near all the popular shopping venues, such as Greenhills Shopping Center, Robinsons Galleria, SM Megamall, Shangri-La Plaza Mall, and Wack-Wack Golf & Country Club. Be it a banquet or cocktail setting, this hotel has got it for you.
Rates: PHP 6,250/hourly
Capacity: Up to 120 people
Location: 49 Annapolis, San Juan, 1502 Metro Manila
MALAYSIA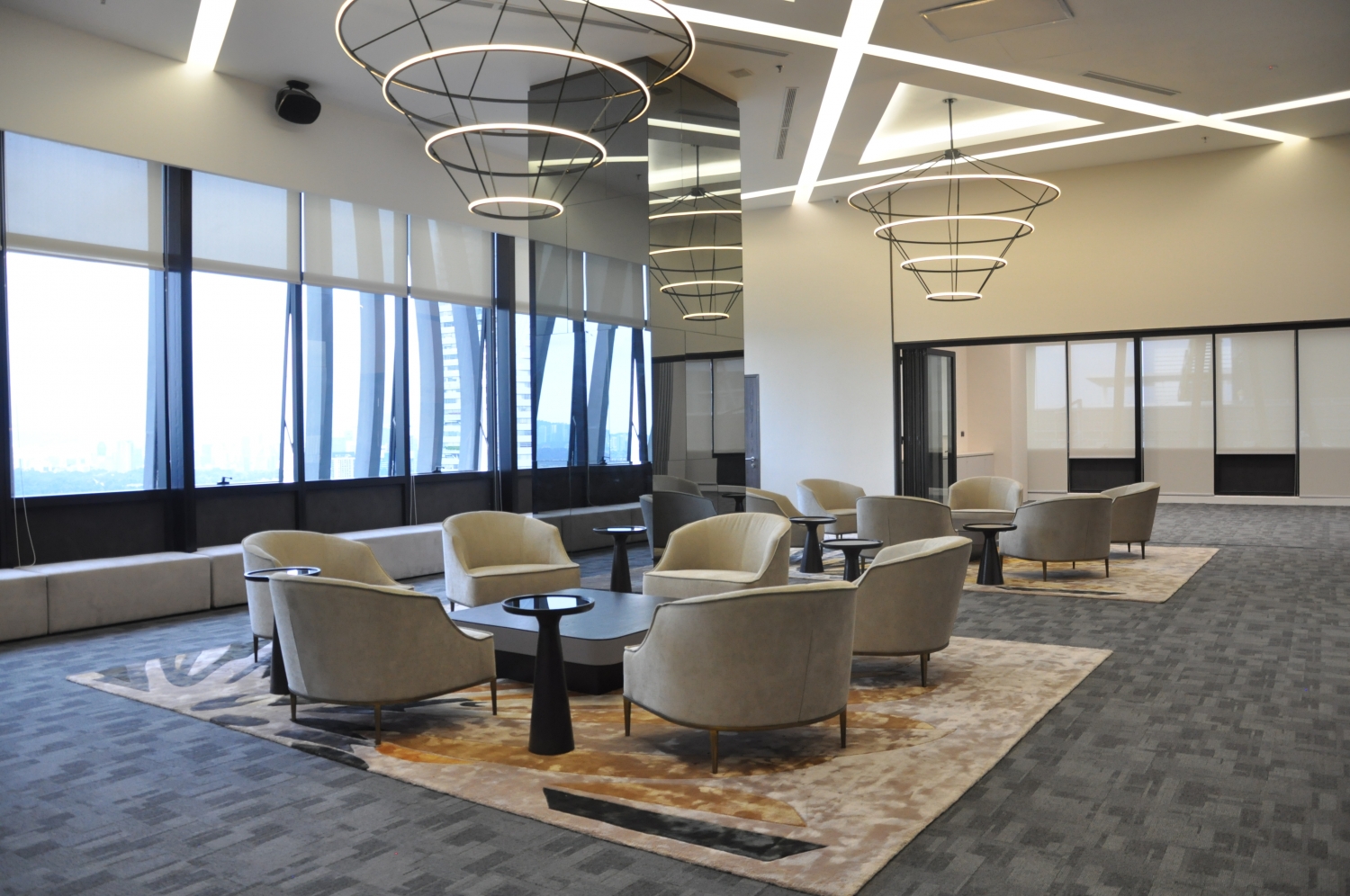 Starting off the Malaysian event venues with The Lounge 37. In this space, expect premium service for your next events in the heart of Malaysia. Their clean design and open space makes it a great venue for any kind of occasion. Be it a cocktail party or intimate dinner, The Lounge 37 has just what you need.
Rates: MYR 600/hourly
Capacity: Up to 100 people
Location: Menara SUEZCAP 1, KL Gateway, No. 2 Jalan Kerinchi, Gerbang Kerinchi Lestari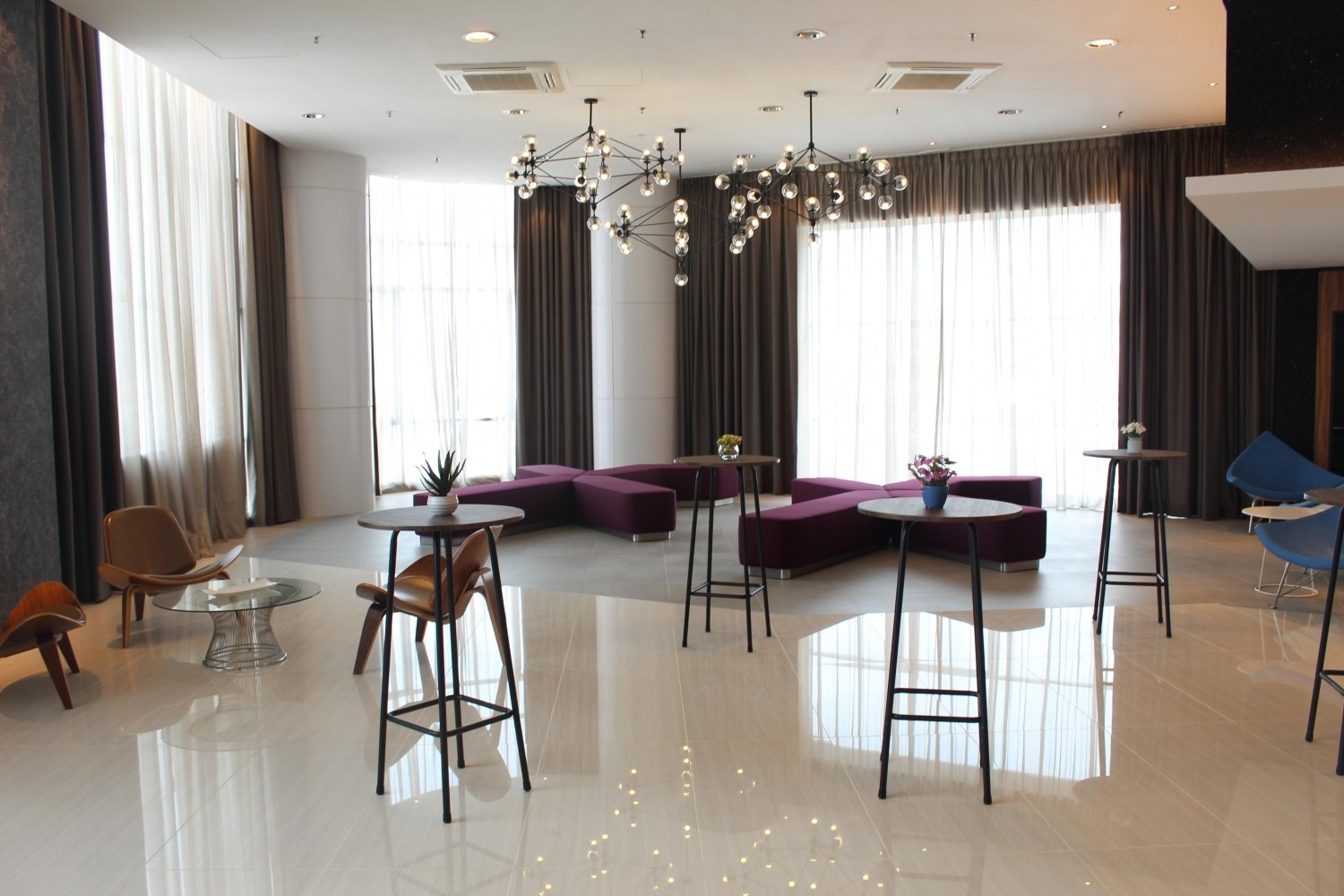 Vida Bukit Ceylon, an event space in Malaysia offers you the combination of comfort and luxury together. Depending on how you decide to set up your event, this space can hold up to 100 people. They even are able to provide refreshments and food options should you ever need them. Truly, what more do you need?
Rates: MYR 800/hourly
Capacity: Up to 100 people
Location: Vida Bukit Ceylon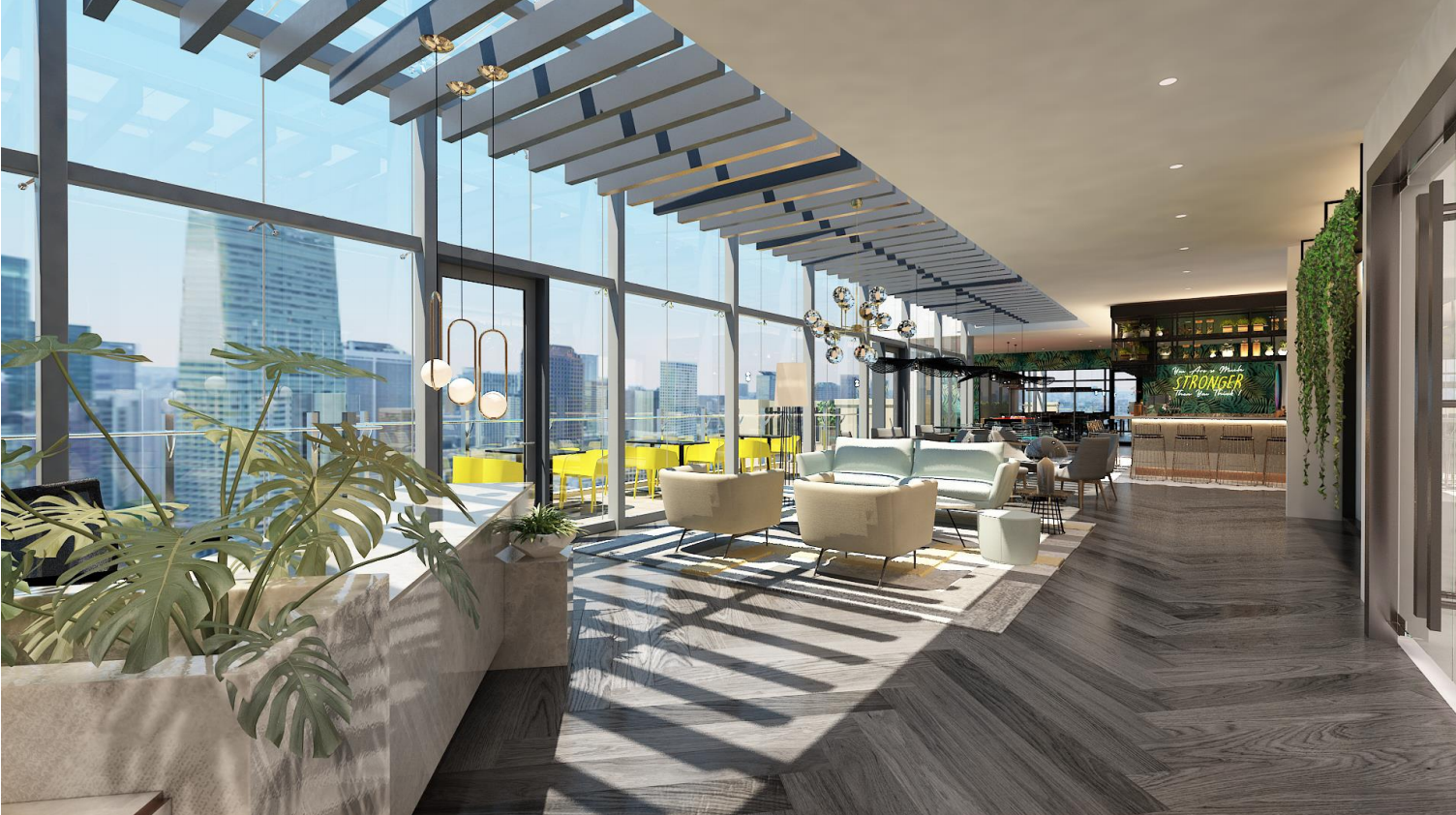 Sleek and clean designs, check. Amazing view of Kuala Lumpur, check. Great coffee and other forms of refreshments for your guest, double check. With WSPACE be sure to impress your guests with this sophisticated space with a touch of fun. Your Christmas party will be boring no longer.
Rates: MYR 900/hourly
Capacity: Up to 120 people
Location: Jalan Tun Razak, Kuala Lumpur, 50450 Kuala Lumpur, Wilayah Persekutuan Kuala Lumpur
9. Kuala Lumpur Journal Hotel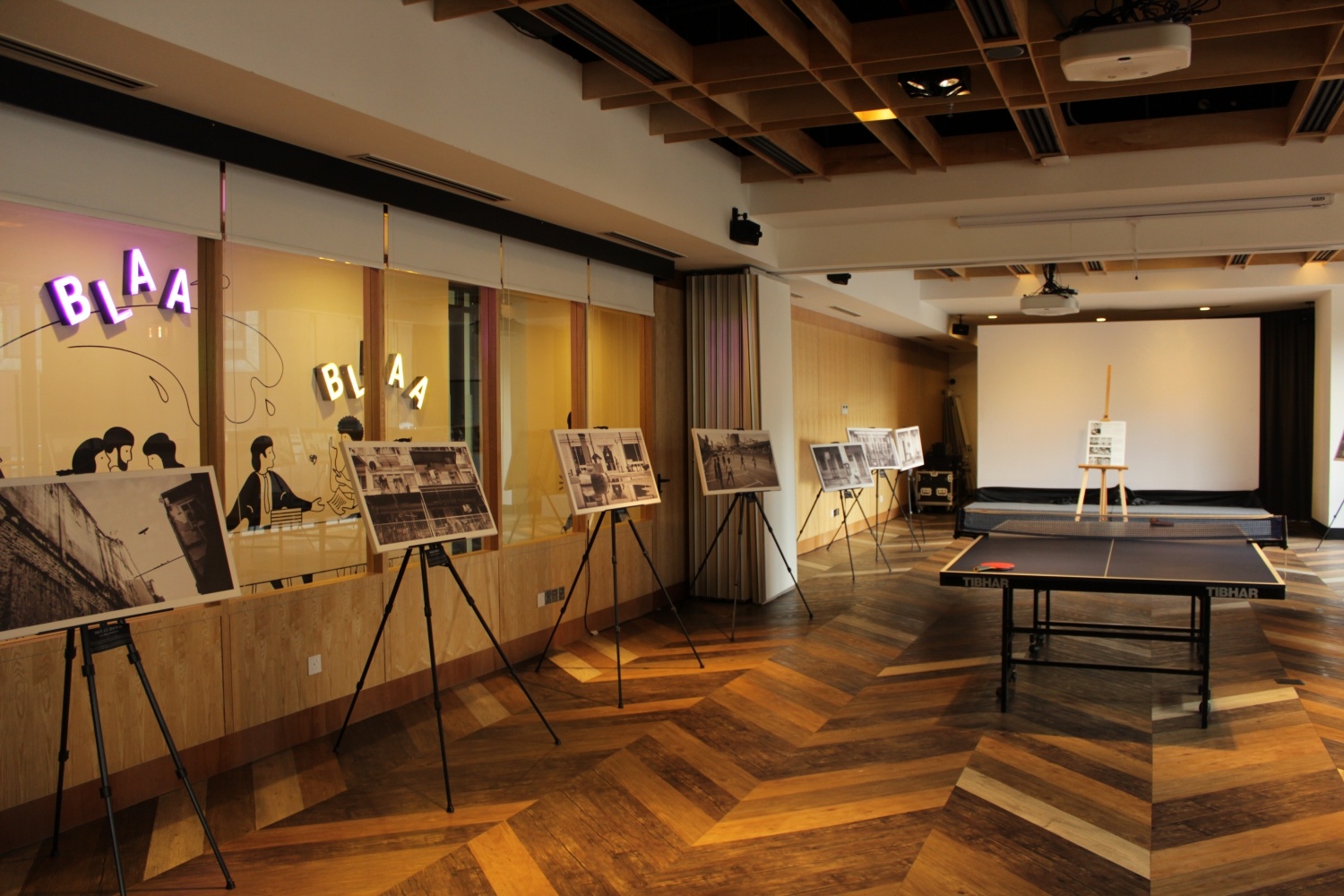 Bring your company holiday party to this boutique hotel and enjoy a day (or night) of bonding - whether you're hosting an ugly-Christmas-sweater theme party, a gift exchange such as White Elephant, or just want to get everyone together to celebrate the holidays. This venue also has an outdoor terrace bar with a retractable roof so you can all enjoy the fresh breeze with a cocktail in hand overlooking the city skyline.
Rates: MYR 5,500/daily
Capacity: Up to 100 people
Location: 30 Jalan Beremi, Bukit Bintang
SINGAPORE

So you got a big office down at Lion City, and no place seems big enough for the occasion. Design Hub Building to your rescue! Their venue would hold up to 250 people in a single event, complete with catering options built in nearby. Enjoy your evening with a view of the Straits of Johor on the 14th Floor, so you can ensure the excitement of your guests. The best part: free parking (with terms and conditions of course)!
Rates: $100/hourly
Capacity: Up to 250 people
Location: 30 Tuas Bay Drive, #14-01, Gate B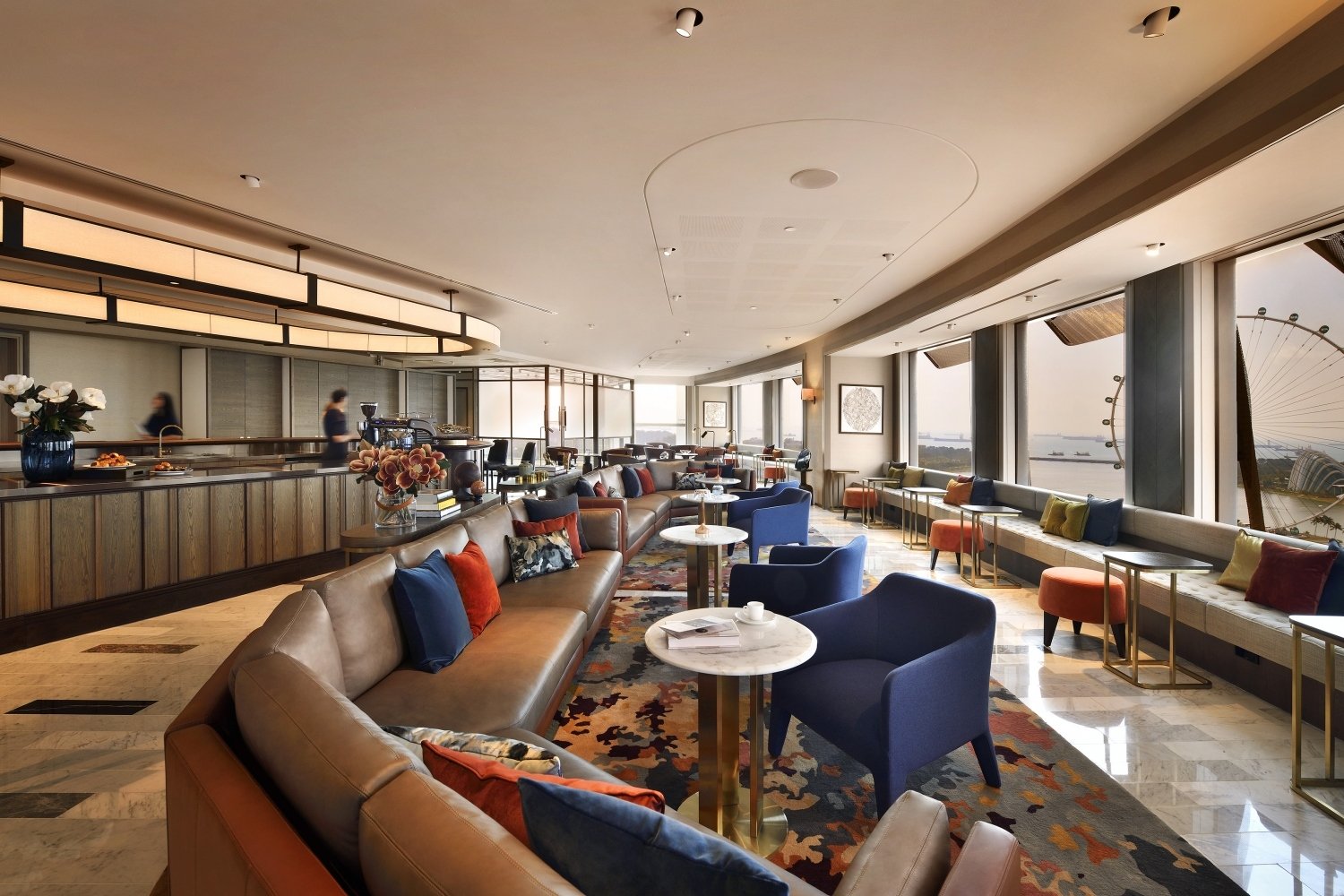 If you want to go the classy and sophisticated route, The Great Room is an amazing event venue in Singapore. Their signature all leather couches and luxurious feel would make the perfect location for a cocktail party. In certain occasions, like Christmas for example, they would have a package deal for food, drinks, a photographer and many more. Tell your team that this would be the chance to party like in a James Bond movie overlooking the Singapore Flyer.
Rates: S$750/Hourly
Capacity: Up to 100 people
Locations: 1 George Street | 3 Temasek Avenue, Centennial Tower | 391B Orchard Road, Ngee Ann City Tower B

By day, this venue is a luxury item showroom. By night, it is transformed into your perfect location for any kind of occasion. From an intimate dinner until a full standing party, Gessi down in Penang road maybe your best bet. Inspired by the grandeur and glamour of old Singapore, this venue would wow your guests with splendor and grandness.
Rates: S$ 3,000/daily
Capacity: Up to 100 people
Location: 165 Penang Rd Singapore 238461

You might be thinking; hey our company is not fancy and wants a place that is more lowkey. How does pool tables and arcade games sound like then? The Parallel Space would be the dream location for your office, serving beer pong and staging area request for any occasion. Enjoy Christmas your own style with this chic yet very chill venue.
Rates: S$95/hourly | S$800/daily
Capacity: Up to 50 people
Location: 214 South Bridge Road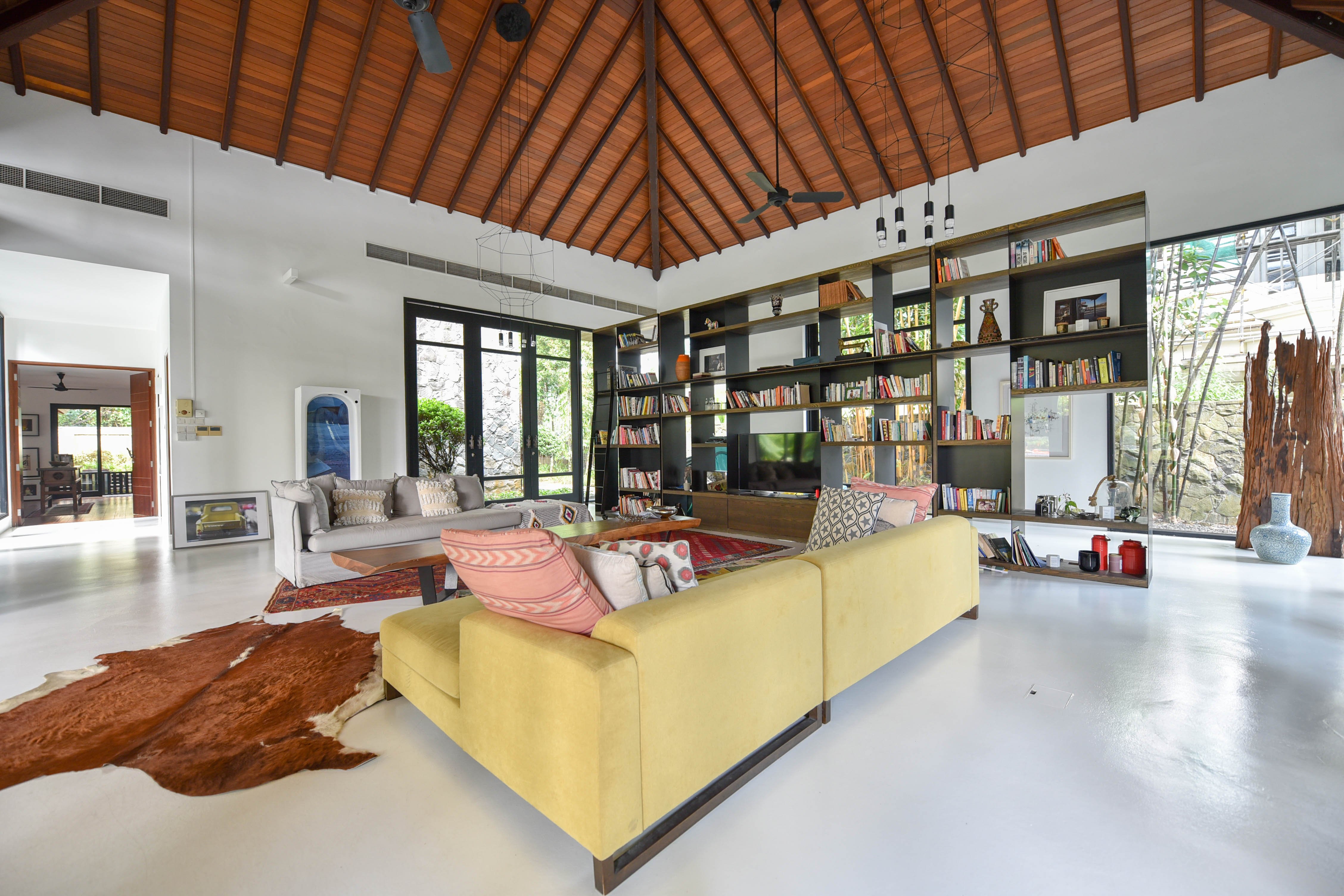 Living in a tropical country has its benefits, such as sunny day all year round. This private property in Yarwood Avenue sure does understand this. You and your team can enjoy the pool in this Balinese style house where any kind of event can be accompanied with a special time splashing around all day.
Rates: S$ 450/hourly
Capacity: Up to 120 people
Location: Yarwood Avenue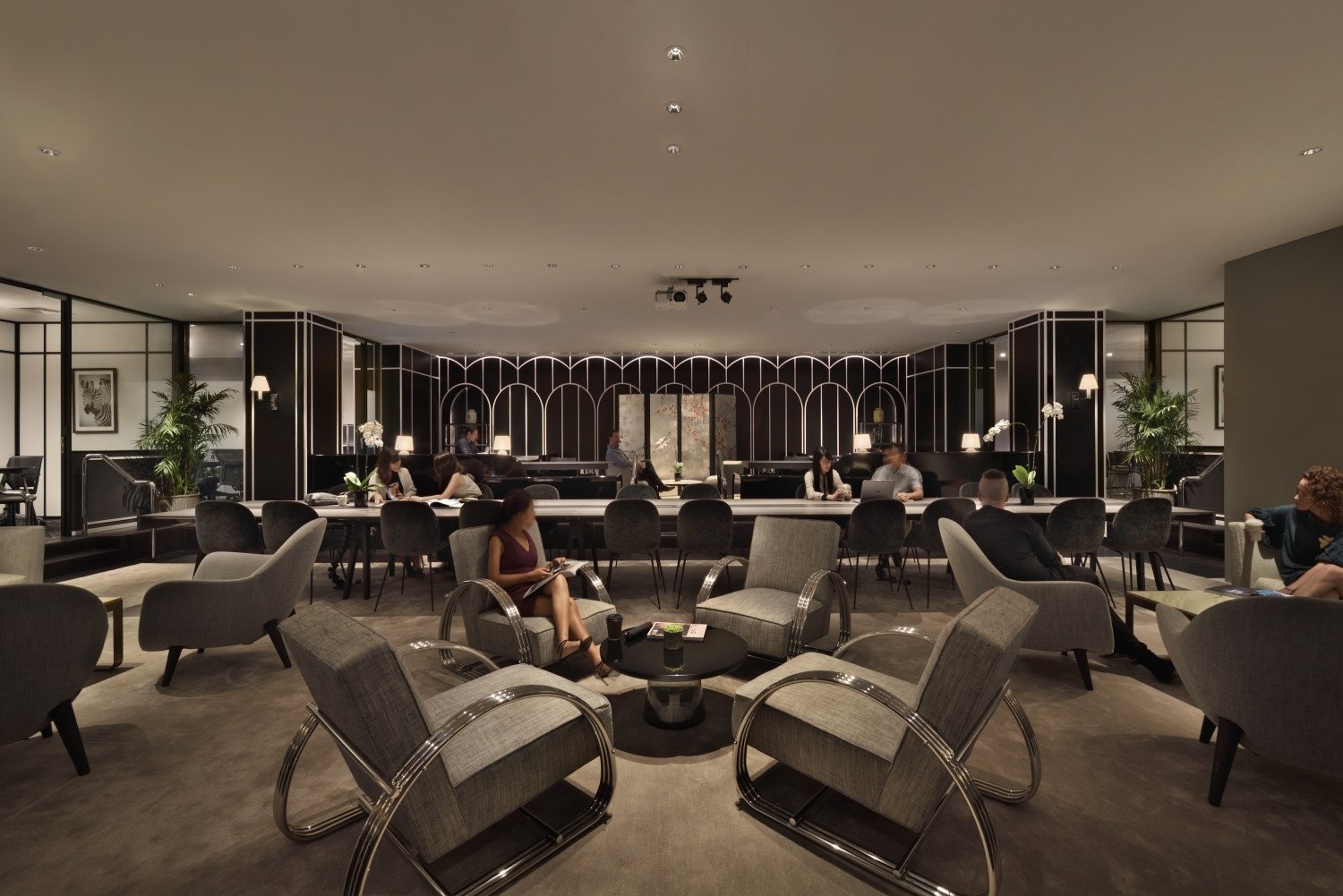 Everybody needs to feel fancy once in a while, and with The Work Project you can ensure that vibe every time you walk in. With their 'The Great Gatsby' sort of design, your event of all kinds would be elevated to the next level. They even include a screen, projector, and wireless microphones for you, so no need to hustle extra for them at your event.
Rates: S$120/hourly
Capacity: Up to 33 people
Location: 6A Shenton Way, Downtown Gallery, Singapore 068815
INDONESIA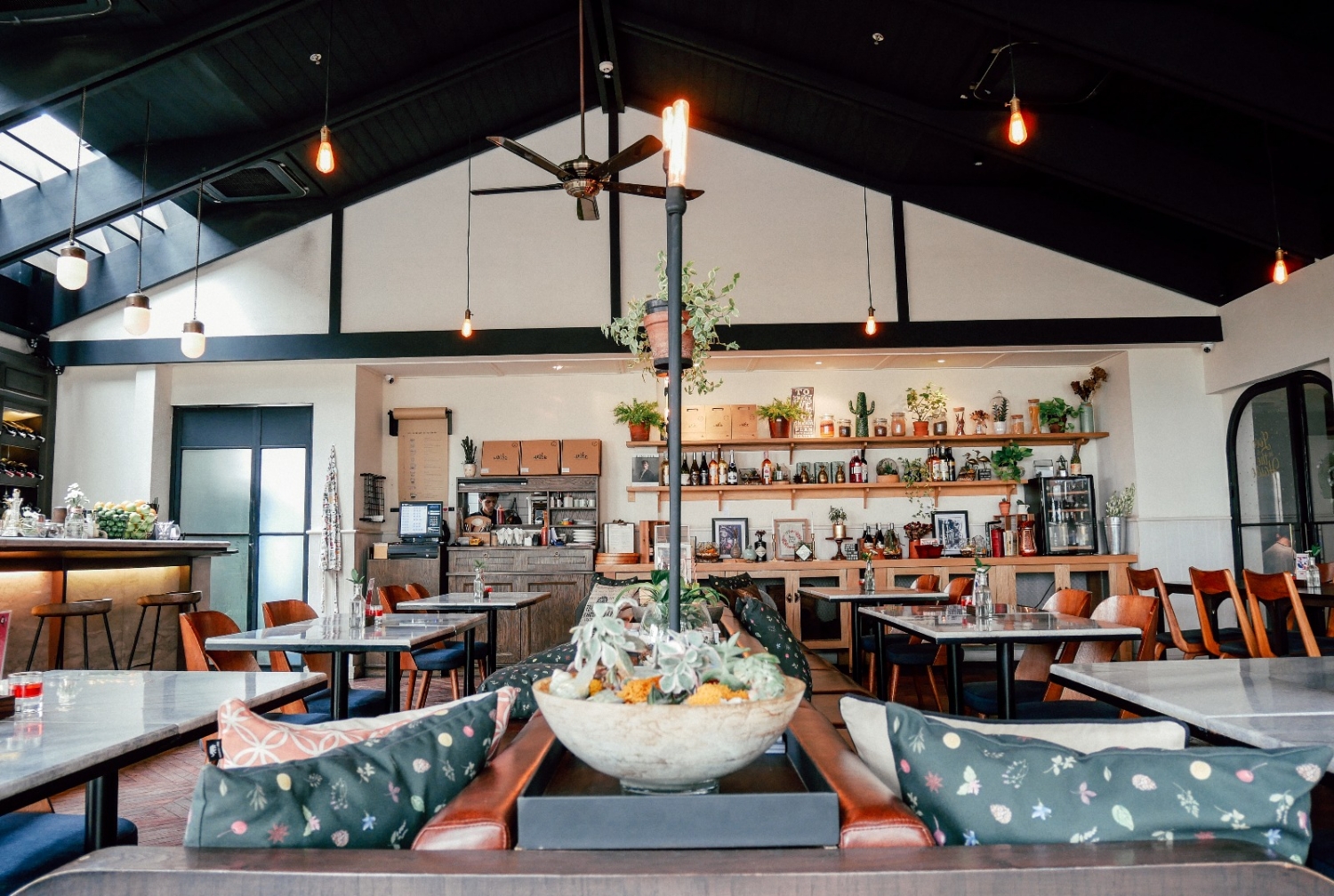 Good food? Good drinks? The perfect view of the sunset? Get all of these at this popular rooftop kitchen and bar surrounded by greenery and comfortable seating to truly make everyone feel like they're at home. Enjoy pleasant conversation with a cool breeze away from the hustle of the streets below.
Rates: IDR 2,850,000/hourly
Capacity: Up to 30 people
Location: MD Palace, Tower 2, Jl. Setia Budi Selatan No.7, Kuningan

Tired of the same venues? Papoea by Nature is the perfect place for a unique Christmas party. Expect scrumptious and exquisite meals accompanied with decor from the exotic land of Papua. With the mentioned price, you can even enjoy free flow beverages and a variety of snack options to choose from for six whole hours. Isn't that great?
Rates: IDR 1,333,333/hourly
Capacity: Up to 40 people
Location: Jl. Pakubuwono VI No.77, RT.6/RW.2, Gunung, Kby. Baru

A space with a breathtaking view, the Arena event space housed in Greenhouse coworking space, Indonesia suits any type of event. With a built in stage and floor-to-ceiling windows you'll have an amazing setting for your yearly company holiday party. The space can also provide you with a delicious selection of food and beverages to feed your guests.
Rates: IDR 3,000,000/hourly
Capacity: Up to 200 people
Location: Multivision Tower, Kuningan
There we go, a compilation of every hot venue all over Southeast Asia so you can be sure that your Christmas party is the party everyone would be attending. If your boss is somehow still not convinced on any of these places, we can surely find one within our database of more than 600 event spaces in the region. Just contact our Space Expert to find your perfect place for the perfect Christmas party!
COVID-19 Notice: As many countries and businesses around the region are still coping with the COVID-19 pandemic, some venues mentioned here may not be available for rent. Please get in touch with the FlySpaces Team at info@flyspaces.com for any inquiries.
Editor's Note: This post was originally published in August 2018 and has since been updated for accuracy.