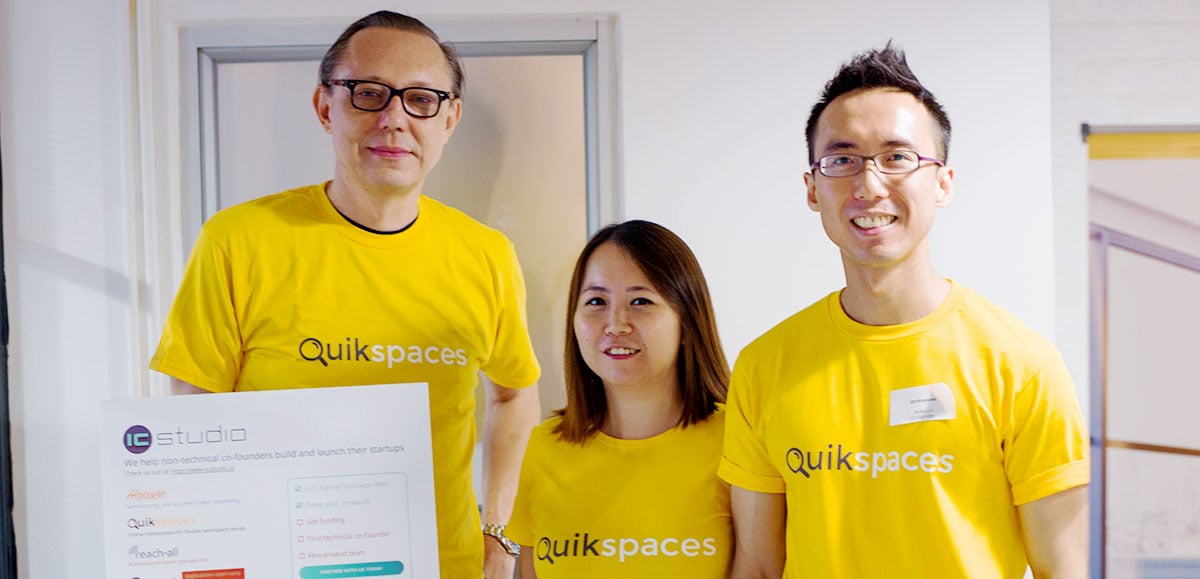 You may have heard the news, or you might not, but something big has happened to us recently that has been in the works for a while as we strive to provide all of you with the best platform out there. Last week we officially announced the acquisition of Quikspaces - our counterpart in Hong Kong - as part of our continued strategy to provide you with the best service possible.
We see the great potential - both from a demand and a supply side - that Hong Kong has to offer and we saw Quikspaces as the perfect pathway into capturing that potential. With their expertise and their local knowledge, and a stellar team that started the platform back in 2016 (who we're happy to announce will be joining us) we aim to bring you guys the best flexible office options in the region. As Quikspaces will also be bringing with them over 1,200 workspaces, you'll have even more visibility of all the possible options for your next workspace.
We also understand that even though coworking and the flexible office market in general continues to grow in Southeast Asia, the process of booking largely remains quite manual in which proposals and quotations are done one by one. And this is no fun, and we understand this. That's why we're also working on bringing you guys an improved and more streamlined process where you can discover, book, and pay online.
Read also: Keeping up with FlySpaces
Currently, we are also developing a suite of tools for our space operators to ease the management of their coworking business, from space management to end-to-end booking software. We hope to become the super-app for, not only flexible workspaces, but commercial real estate as a whole in the region - providing both users and operators a simple-to-use fully-integrated platform.
"We are now focusing solely on flexible office space. With the technology we have built we can transact any sort of real estate, so we are exploring other verticals like co-living, retail and all other types of real estate," said Mario, our trusted CEO.
With that said, we look forward to what the future has in store for us as we continue on this journey with the Quikspaces team, and will continue to keep you guys updated! In the meantime, if you are looking for a flexible workspace - whether it's a coworking desk, a serviced office, a boardroom, a function room, or an event space - don't hesitate to get in contact with us at info@flyspaces.com and we'll be happy to help you out, even if you're just curious to know more about your options or about us!