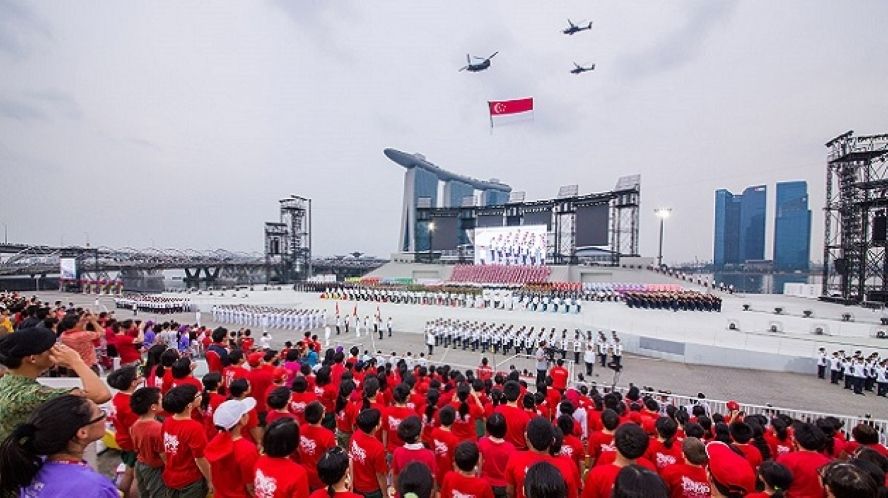 Image credit
Counting to #SG54, this year's Singapore's National Day, the one that we've all waited for, falls on Friday. Everyone is looking forward to some long weekend bliss with Hari Raya Haji landing on Sunday with an off-in-lieu on Monday. While some people may want to stay and relish the fireworks in Singapore, it may also be an ideal time for a quick stint abroad. Jumping at the opportunity without having to take days off at work, perhaps this is among the most popular travel dates for many Singaporeans. Having said that, airfare will cost more than normal for common destinations.
Fortunately, you may not need to skip the town as there're plenty of fun things that can be done in Singapore with your friends and family. These gorgeous spots and fun activities in Singapore make excellent grounds for exploration or a sheer exuberance, delight, and relaxing weekend.
Read also: Host Successful Networking Events in These Killer Venues in Singapore
Indulge In a Sky-High Celebration at Mr Stork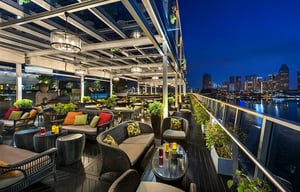 Soak in the dazzling view of the Marina Bay area and party the night with Cosa Nostra live music, DJ and Saxophone duo. Located on the 39th floor, this bar boasts a 360 degree view of the city, making it a perfect spot to watch the fireworks at night! On National Day, you may enjoy the parade accompanied by live musicians and piled with craft beer and delicious cocktails.


Be Entertained at Gardens By The Bay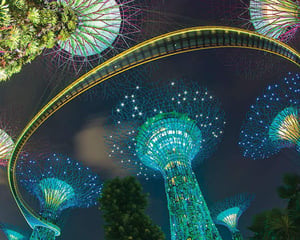 Take part in Singapore on two interesting days of performance, featuring Dick Lee, Kit Chan, Jasmine Sokko, Kumar, Aisyah Aziz, and many others! Get a chance to get up close with the celebrities and don't miss the fun family activities while exploring all sorts of menus from the food trucks.
Bask In The Sun from Grand Park Orchard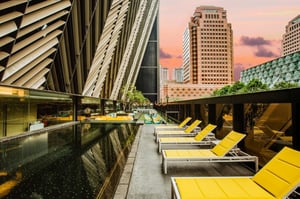 A stone's throw away from the shopping district, this warm hospitality hotel is giving you a definite contender for the best way to staycay. And in conjunction with the National Day, give yourself the exclusive package that comes with bottomless Dim Sum Brunch at Mitzo or fun alcoholic bubble tea cocktails at Bar Canary. What a whole lot of fun!



Sports Hub National Day Fiesta 2019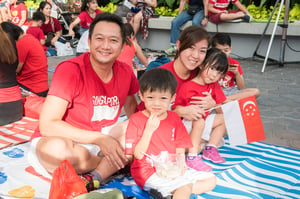 Don't like crowds? Make your way then to the Sports Hub National Day. This year celebrates the 54th Singapore anniversary with your family or friends and watch the first-ever live dual screen National Day Parade Telecast. On another note, experience a range of activities designed to showcase Singapore's culture.




Relish The Scenic Vista of The Festivities at The Pelican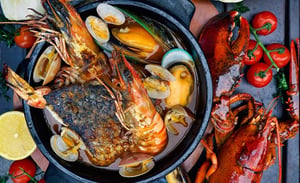 Dining in an elegant oceanic setting along the river, this vacation offers a special four-course meal for yourself and your loved ones. Dip into Laksa Fisherman Pie and break off on Coconut Pandan Pana Cotta which are only available on August 9. But if you're planning to drink more than eat, bring over your 5 guests and get the exclusive package for a party of six.
Refreshing Burst of Flavours at Saltwater Cafe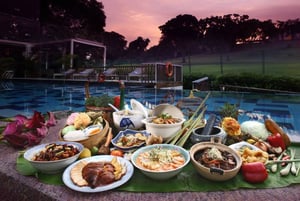 Have an off day well spent with good company and good food in Saltwater Cafe! You'll be spoilt for choice from local cuisines to western delights. The best part of the dinner buffet, is a range of 15 mouth-watering sauces at the a la minute grilling station, including spicy Gochuchang, cool Cucumber and Yogurt and a rich Sambal Belado.

Read also: How Singapore's Coworking Space Design Improves Productivity
Durian Hunting at Mao Faber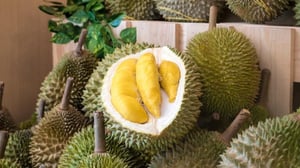 Attention to Durian lovers! If you're craving for some Durian, then don't be anymore! On 10 August, swing by the "Mao" Faber Durian Night held by One Faber Group that brings you premium quality Durian, interactive durian-theme games, and other local delicacies in collaboration with local fans at Spikes of Love. Among the local favorites are variety of satay, barbecued chicken wings, and grilled seafood. Don't miss it!
Glorious Feasting at Pan Pacific Singapore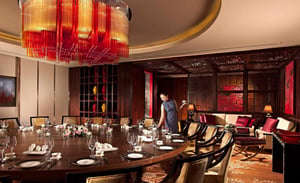 Honor Singapore's 54th birthday with delightful feasting at the in-house restaurants of Pan Pacific. Foodies out there, don't miss the Edge's National Day buffet, a restaurant that serves traditional delicacies in its own style. Joining the game, Hai Tien Lo will be serving a local-style Cantonese set menu, and the Poolside Patio will be holding a National Day Heritage Barbecue.
New in Town; Dean & Deluca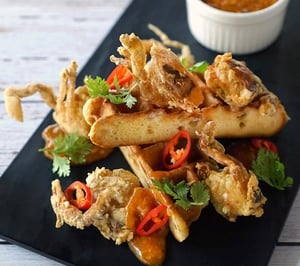 Foodies looking for comfort food would love to be in Dean & Deluca for this long weekend. Pop by any outlet and fill your stomach with a warm, sumptuous meal like the brand-new Chili Crab Waffles. Ring for the country another new year by ticking off yet another twist on the iconic local speciality here.



Mingling with Community at Sun Yat Sen Nanyang Memorial Hall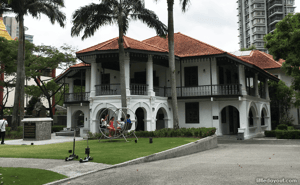 Amp up your National Day from 9 to 10 August and join the two days of fun activities, which mark Singapore's 54th year of independence Sun Yat Sen Nanyang Memorial House will present a variety of free and free public programs. Also, come dressed up in your best red and white outfits to lighten up the patriotic vibes.

Well Watered Yourself at Timbre X @ The House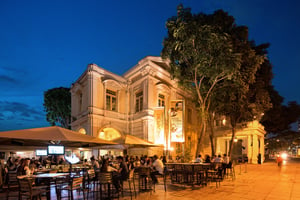 Right across Padang, where the National Day Parade will take place, sat this popular bar. It is certainly ten times the rowdier to knock back a drink or more. Groove along the live music and enjoy yourself with a broad range of tapas, pizzas, and finger foods like buffalo wings, fried truffle, and baked mushrooms, so you are sure you're filled.



Read also: Coworking Spaces in Singapore: Work Hard, Play Harder
Congratulations on your 54th anniversary and best wishes for a year of peace, success, and happiness. On behalf of FlySpaces, we wish you all a Happy Independence Day Singapore!