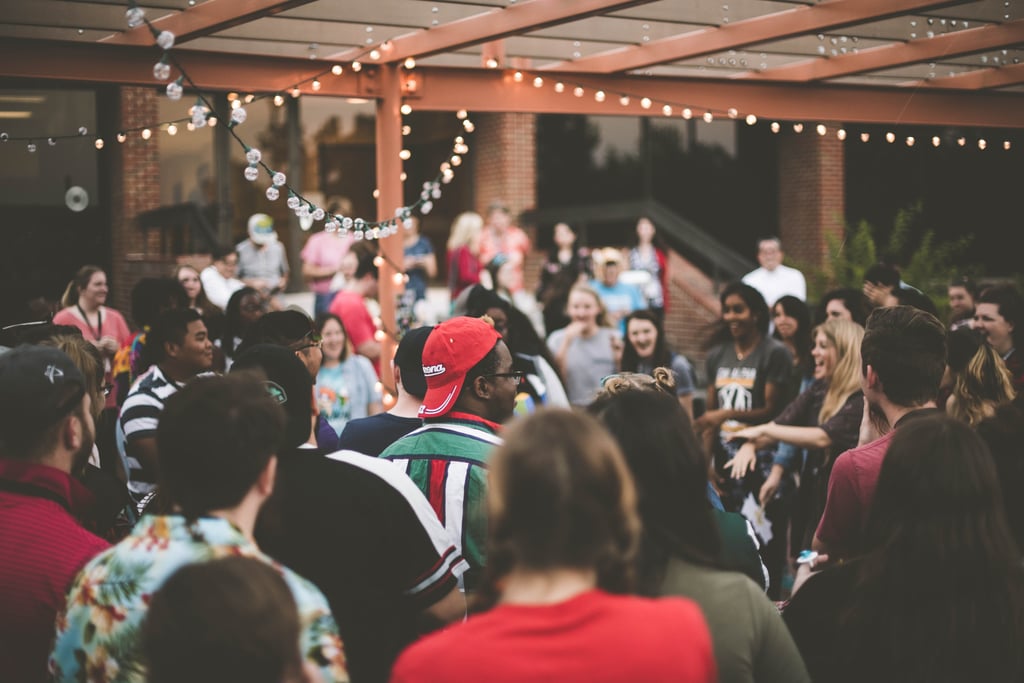 The raison d'être for coworking spaces is community - providing members with a network of likeminded people working in a shared space, exchanging ideas, collaborating on projects, and building new relationships (both professional and personal) to help accelerate their business. Of course, this doesn't simply just happen. It takes a conscious effort to build and to then subsequently sustain that community.
This is where hosting events come in. Great events are able to bring people together and create added value to coworking spaces to help them not only retain, but attract new members. In fact, a study conducted by Eventbrite shows that millennials increasingly crave experiences, with 78% willing to spend money on an event rather than buying something. This can be attributed to the fact that 77% say their best memories are from events they have attended. The study also revealed that 69% of millennials felt more connected to their community through the events they attend.
This doesn't necessarily mean having to host expensive events every week, something as simple as breakfast in the morning or an after-hours games night can be as effective in making people feel part of the community.
If you're looking for inspiration on what type of event to host at your coworking space, or you're looking to attend one to get a feel for the people who work at the space, here's our quick list of the different types of events going on in the coworking spaces around the region.
MANILA
Impact Hub
Believing that we should embrace our failures so we can make room for success, Impact Hub hosts regular events called FuckUp Nights with guest speakers sharing their stories of failure and how they used it to their advantage. Not necessarily a new concept, but this gives entrepreneurs and startups the chance to openly discuss their failures and avoid being afraid of future failures.
Located in Mandaluyong, Builtable is known for its various workshops and DIY classes. These can range from making leather bags to making your own chocolate, which gives its members a great opportunity to bond over a shared interest. Check out their different events on their Facebook page.
KMC
Dedicated to bringing customer-centric and flexible solutions to businesses seeking set-up in the Philippines, KMC Solutions provides a plethora of services catered to the fast-changing market. They also host a variety of events in their centers such as Who Run the World on March 14, an event that celebrates women who are challenging labels and powerful conversations that shape today's culture.
JAKARTA
Every month Apiary Coworking Space in Puri Indah hosts a Buzz Night that aims to be an idea-sharing platform for fellow members to get into discussions about that months topic, with hors d'oueuvres and wine. Check out their Facebook and Instagram pages for updates on when their next Buzz Night will be, as well as for their other events.
For events that will help you learn more about how to grow your business, GoWork in Thamrin regularly hosts a variety of such events with topics revolving around business such as how to effectively advertise on Google. Alternatively, their next event, which will be happening on March 3, will be about choosing "the right one" where speakers will talk about everything that comes when finding your significant other. You can check out their Instagram or their website for all the upcoming events at their space.
BART at Artotel
Book your calendars on March 21 because WeWork is hosting their Wicked Wednesdays at 7PM in BART at Artotel Thamrin. Enjoy a night of food and drinks, chatting with entrepreneurs and fellow creatives all whilst enjoying panoramic views of the city.
KUALA LUMPUR
If you're looking to bond with fellow coworkers whilst working up a sweat then Common Ground in Damansara Heights offers its members regular yoga sessions. Last February 26, they a Sunset Yoga session taught by their in-house instructor. If you're looking for a more relaxed session, there's Candlelit Sound Healing & Sleep Yoga happening on February 28.
SINGAPORE
Located in culturally-rich area in Lavender, the Hive is known for its creative community of entrepreneurs and freelancers. Their upcoming event on March 8 is all about blockchain technologies. For those interested in anything crypto - from digital currencies, trading, and mining, this event is for you.
A popular coworking space in Singapore's CBD, Workcentral hosts various events from happy hours to pop up cinemas to web analytics so whatever your interests there's sure to be an event for you. Look out for their Wasabi Insight on March 1 where a guest speaker will give first hand information on how to work and live in Japan.
This space brings together its workplace community by creating an innovative ecosystem where like-minded individuals find new ways to shape the future. Try attending one of their events like their next What's Next Asia? on March 22, an event where speakers talk about empowering women and what's next for women in Asia.
Bringing together founders of next-level wellness businesses, Level3 in Queenstown will be host to Welltodo's Founder Series on March 22. Learn valuable industry insights, tips on how to launch and grow your brand, advice on how to face the challenges that come along the way, and have a chance to network with the movers and shakers of the wellness industry.
PENANG
On every first Thursday of the month aCAT in George Town hosts Coffee Talks with different themes that all aim to help businesses not only succeed, but create a growing startup scene in Penang. On March 1, join their discussion on career choices and whether you should follow your passions or the money.
The best part? Nearly all of these events will be either free of charge or be at a discounted rate for members of the coworking spaces. So if you're not already part of a coworking community, what are you waiting for? Browse the best coworking spaces around the region and book your seat today!