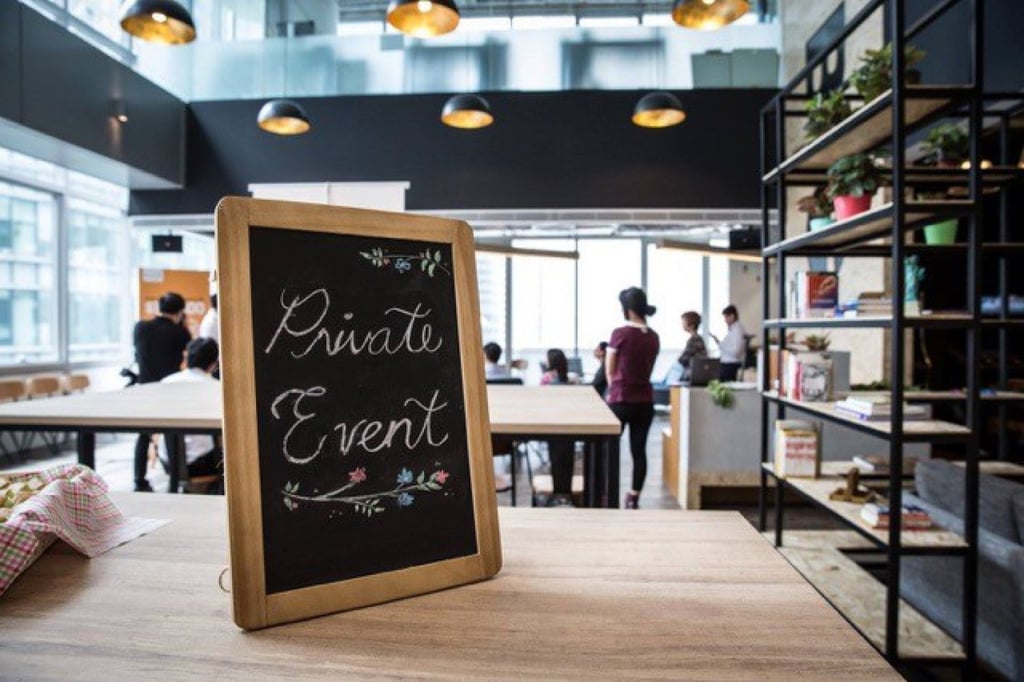 It's that time of the year where amidst all of the work you're getting done, you have to find time to plan your office Christmas party.
To help in your search for the perfect event space, we put together a list of some of our favorites around the region, ideal for small gatherings, large-scale blow outs, and everything in between. So get ready to dust off your Christmas decorations - whether it's just a few streamers or the whole festive package, we're talking Christmas tree, mistletoe, blow-up snowmen, Santa Claus ornaments, and wreaths - because Christmas is just around the corner.
Kuala Lumpur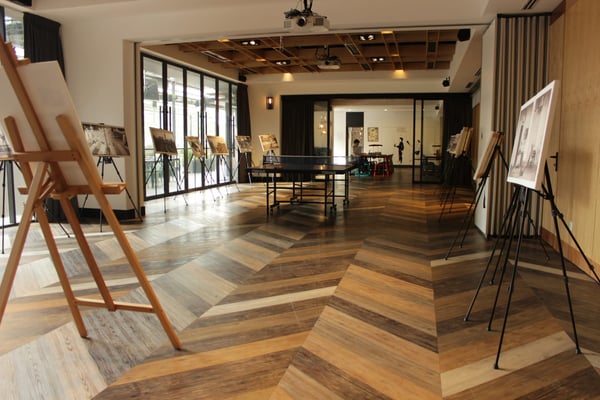 Floor to ceiling windows that open to a lush green space make this flexible space a cozy venue to bring your coworkers together for the holidays. Located in a boutique hotel - there's in-house catering, WiFi, a sound system, and projector - means you have less to think about when planning your christmas party.
How many: up to 60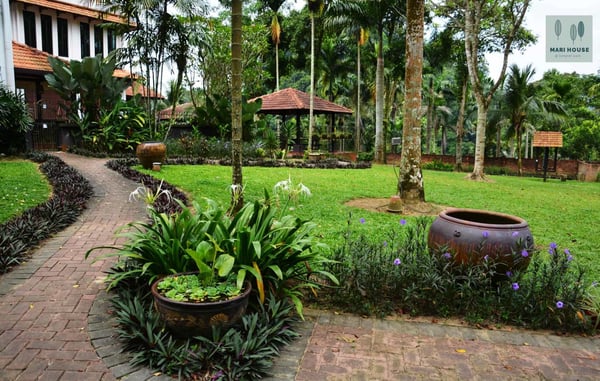 If you're looking for something more intimate, this venue in Templer Park, just a 30 minute drive from the city, is an ideal spot for a truly memorable event. Depending on your needs, catering and a marquee setup can be arranged to make planning your Christmas party much easier.
How many: up to 150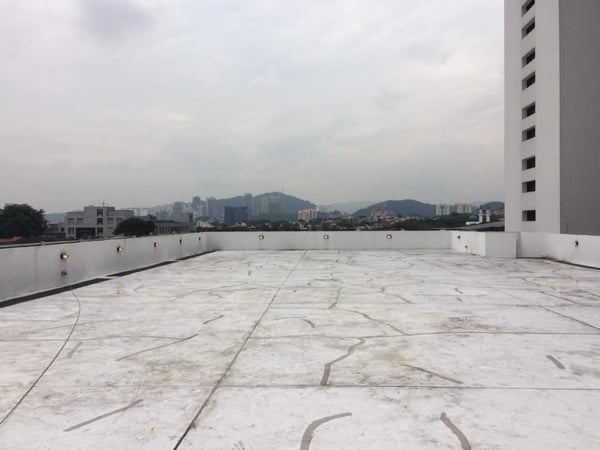 Have your Christmas party under the stars on this rooftop in TTDI that boasts a panoramic view of the city. Being a bare space means you have full control to create your perfect event. Plus catering, lights, and sounds can all be arranged by the venue.
How many: up to 300
Jakarta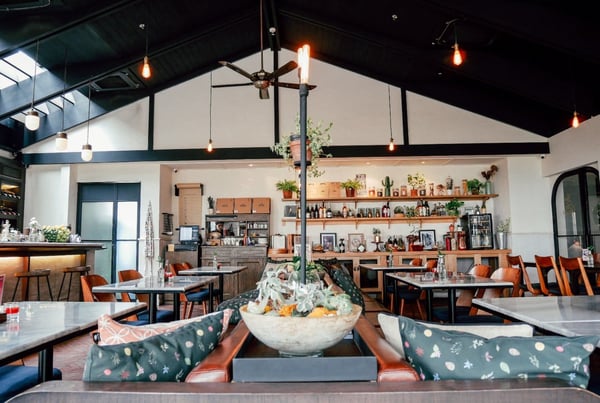 Bring your coworkers together in this homey space in South Jakarta with padded chairs and plenty of greenery. Cap off the year in style as you enjoy the venues relaxed atmosphere over good conversation and delicious food.
How many: up to 30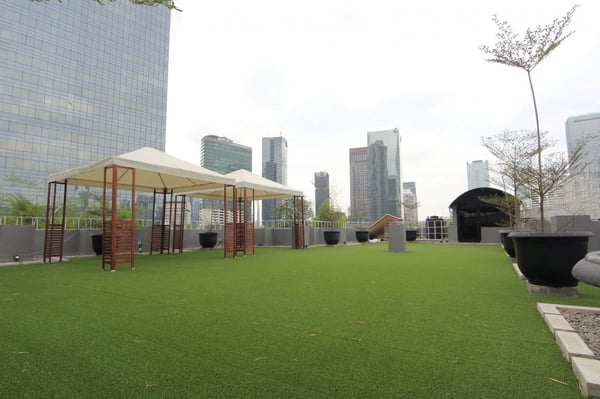 Impress your team by having the Jakarta skyline as the backdrop of your holiday event. With plenty of room for merrymaking, WiFi, and dining options, this venue will ensure you have all the necessities for a festive celebration.
How many: up to 80
Hong Kong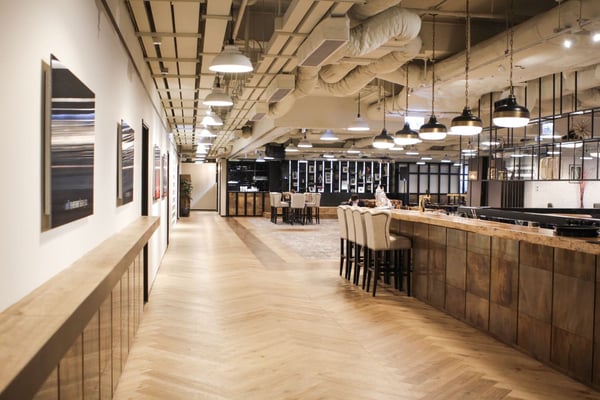 Located in Hong Kong's first Social Work Club, this event space can host up to 200 people or if you want something more intimate, the room can be split in half to fit a smaller group. It comes equipped with all of the makings for a memorable event - from a view of Victoria Harbour to custom cocktail reception packages.
How many: up to 200
Manila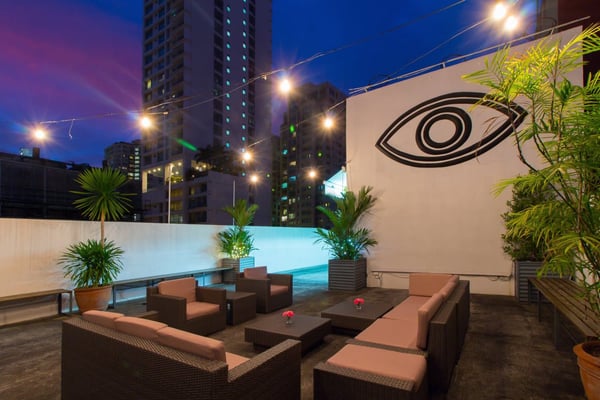 Housed on the rooftop of a boutique hotel in Salcedo Village, this venue creates a laidback atmosphere for a fun get together. You also have the option of using the hotel's catering partners so you don't have to worry about finding a separate caterer!
How many: up to 50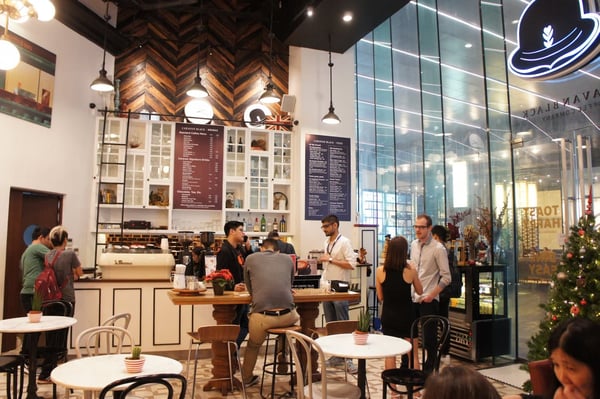 A coffee shop that's much more, this venue in the heart of BGC provides a classic space that you can arrange to suit your needs. Speciality coffee, wine, cocktails, beer, and food all come inclusive of the rented out price.
How many: up to 50
Cebu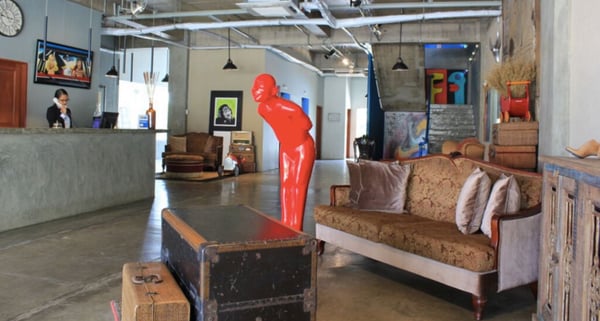 Throw your company Christmas event in true tropical style - poolside! This quirky boutique hotel in Banilad uniquely combines industrial design with modern pieces, creating a fun and relaxed atmosphere.
How many: up to 100
Singapore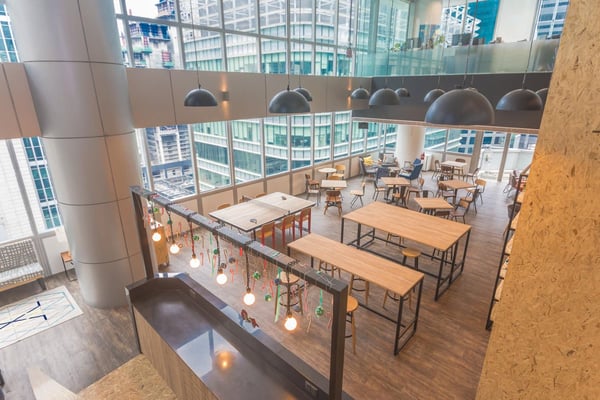 Whether you want catering help or already have something in mind, this roomy space will help you create a chic Christmas party for your coworkers. Right on Robinson Road, the venue is easily accessible and has great views of Singapore's modern skyscrapers. Want to save yourself some time? The venue already has lights installed that can easily pass off as Christmas decorations!
How many: up to 80
If you've found your perfect event venue from our list, or even if you're still looking, don't hesitate to

contact us
and we'll help make your company Christmas party the best so far - until next year of course.