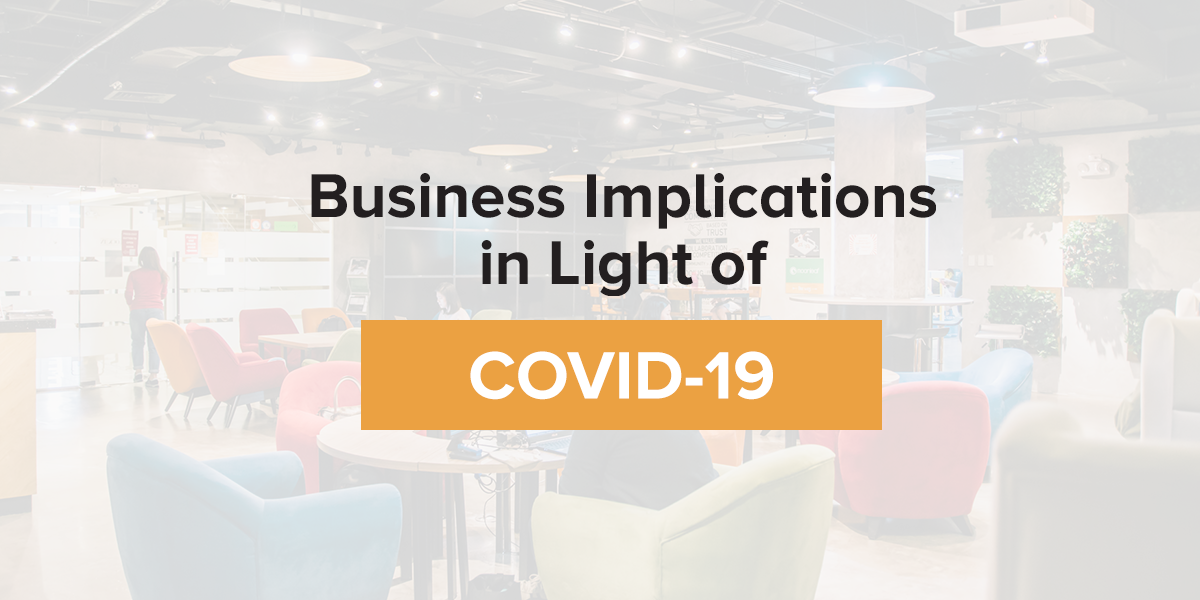 Emergency Hotline Numbers:
Philippines: DOH COVID-19 Hotline: (02) 894-COVID - (02) 894-26843 (Open to all callers nationwide)
Malaysia: National Operations Management Centre: 03-88882010
Singapore: Ministry of Health General Hotline: 6325 9220
Indonesia: COVID-19 Information Hotline: +62-21-5210411 and +62-82-1212119
Hong Kong: Centre for Health Protection Hotline: 2125 1122 (8 am to 12 midnight)
This post will be regularly updated on an ongoing basis.
Today we find ourselves in a world where social distancing is becoming the norm; where positive cases continue to rise but hopefully at a slower rate as government regulations aim to flatten the curve. China, who was the first to feel the impact of COVID-19 implemented new policies and mandated work-from-home procedures and as of March 19 2020, they have for the first time reported no new cases since the start of the outbreak. This is a positive sign in a global crisis that has affected nearly all of our daily lives.
However, each day there are new announcements and new regulations regarding the coronavirus that are put in place and it can get overwhelming. Particularly on social media where strong opinions and criticisms of new policies can overpower the facts. In light of this, we will be regularly updating this blog post to keep you updated on the latest developments and how they may impact your business. We are in constant contact with businesses across Southeast Asia to get the latest updates on the current situation, however, we do encourage you to also trust your local government and follow any regulations they have put in place.
Rethinking the Workspace
An issue many companies are facing right now is how to maintain their business without putting their employees at risk. A few countries in Southeast Asia, such as The Philippines and Malaysia, have already placed their capital cities under enhanced community quarantine and ordered private companies to implement flexible work schedules. This has resulted in a regional shift to employees working from home in order to slow down the spread of the coronavirus.
For many this is uncharted territory, particularly in terms of how long they are required to work from home. Most of us have done this once or twice before but to do so for weeks on end means new procedures need to be put in place so you can maintain productivity, accountability, as well as work-life balance (in other words, knowing when it's okay to stop working).
Remote Work and COVID-19 Resources:
Flexible Workspace Solutions
Working from home may not always be the best solution for your business or for your productivity: whether it's children running around the house, chores waiting to be done, or you simply don't have space in your home to work effectively. If you are not under community quarantine or a lockdown, and still feel safe going to work, coworking spaces are a great alternative to your usual office space.
Coworking spaces, workspaces that you share with other individuals and members, offer cost-effective and flexible memberships so you can temporarily set up shop without a long-term commitment. In order to ensure they are safe to use during this time, we have been in constant contact with our Space Partners around the region to get updates on how they are putting in place precautionary measures against the spread of COVID-19. Some of the measures that have been put in place include temperature screening, increased sanitization and cleaning of common areas, encouraging members to bring their own utensils, etc.
For those navigating their workspace strategy and are looking for more flexible solutions to allow their teams to work closer to home, we can help provide customizable and cost-effective plans so you can provide safe and secure workspaces for your team. This can help them access spaces closer to their homes so they can avoid long commutes yet still have access to secure infrastructure and the right environment to sustain their productivity.
If you would like to discuss the options available to you, don't hesitate to get in touch with our Space Experts at info@flyspaces.com.
---
Last updated: January 8 2021