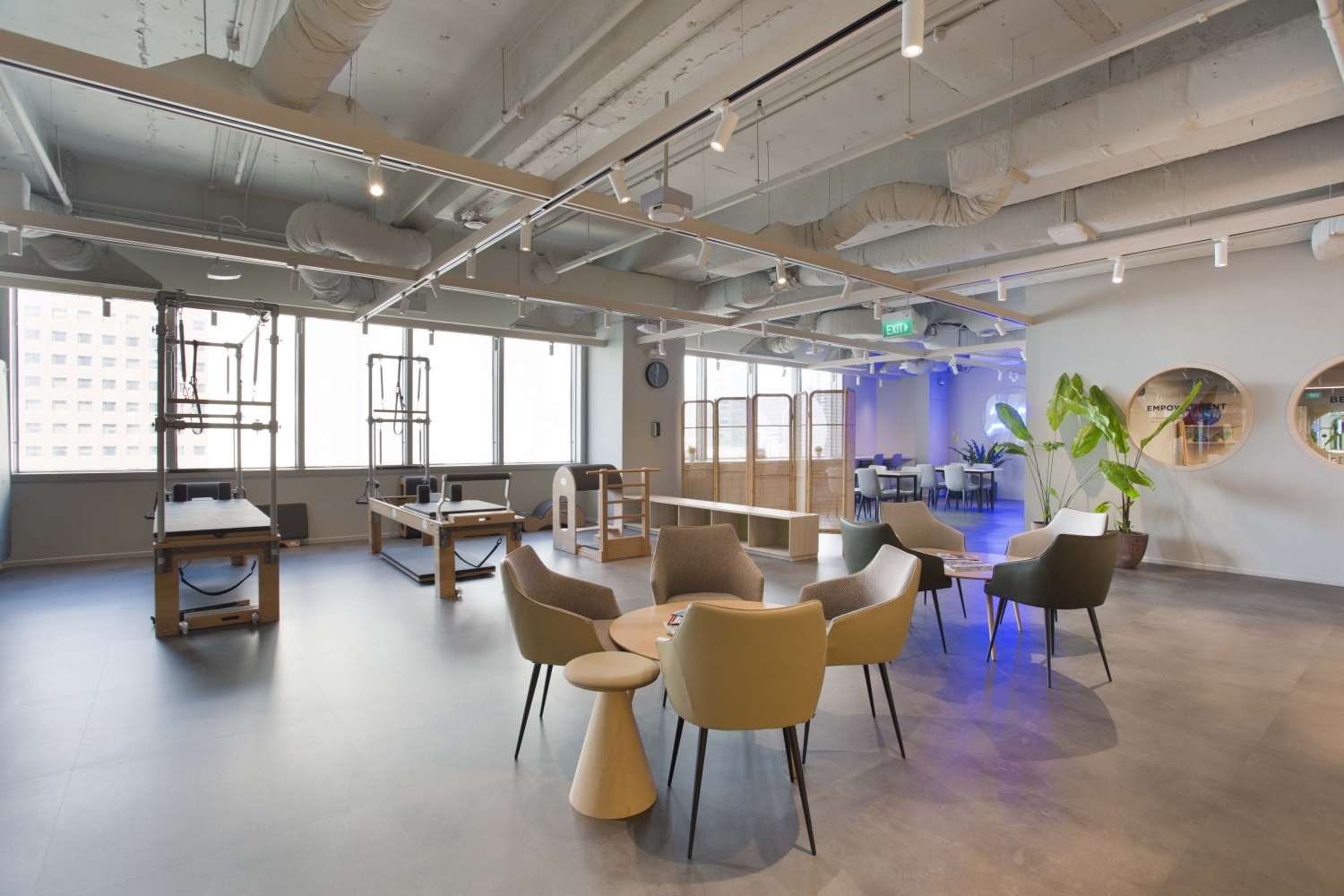 Core Collective, Singapore
The link between employee wellness and productivity may not come as a surprise to most of us. After all this is a topic that has been extensively discussed (with scientific evidence) in the last decade. Significant aspects of employee wellness is achieved through regular exercise and a healthy diet. Aside from the obvious physical gains, there are also a whole range of cognitive benefits that can be gained by simply integrating exercise into your daily routines.
Here are just a few examples:
Lower stress
Improved focus and engagement
Enhanced creativity
Sharper memory
Better mental stamina
Even if some of you might already be familiar with these benefits and may have even experienced them first hand at some point, more often than not there are days when we don't work-out. Why? The ever popular "I'm busy" excuse. In fairness, there are days when we get swamped with tasks and deadlines that took priority over everything else which can make it hard to find the time or even the energy to then go exercise after work when your couch and a movie or a good book seem more inviting.
Companies are not oblivious to this problem. Many have started to place a greater emphasis on employee-well-being by providing fitness opportunities in the workplace. Big companies like Google have installed on-site fitness centres (of sorts), corporate wellness programs, and healthy snacks to incentivise their employees to be more active and adopt a healthier diet. But don't worry, you don't have to work in Google or other tech giants to enjoy such benefits. Coworking space operators are also starting to drift around the idea of incorporating wellness in their spaces too, installing in-house fitness facilities such as gyms, wellness rooms, pilates studios, and so on.
Enough introduction, let's dive into more detail on what coworking spaces are doing to promote wellness and active lifestyle in the workplace.
Workplace Design
Incorporating wellness initiatives in the workplace begins with the overall design of the space to promote a truly integrated state of well-being for people at work. An interesting study on the concept of biophilia implies that human interaction with nature can offer a positive impact on health and well-being. By simply incorporating elements of the natural environment such as plants, exposure to sunlight, and an open view to the outside in an indoor office setting can go a long way.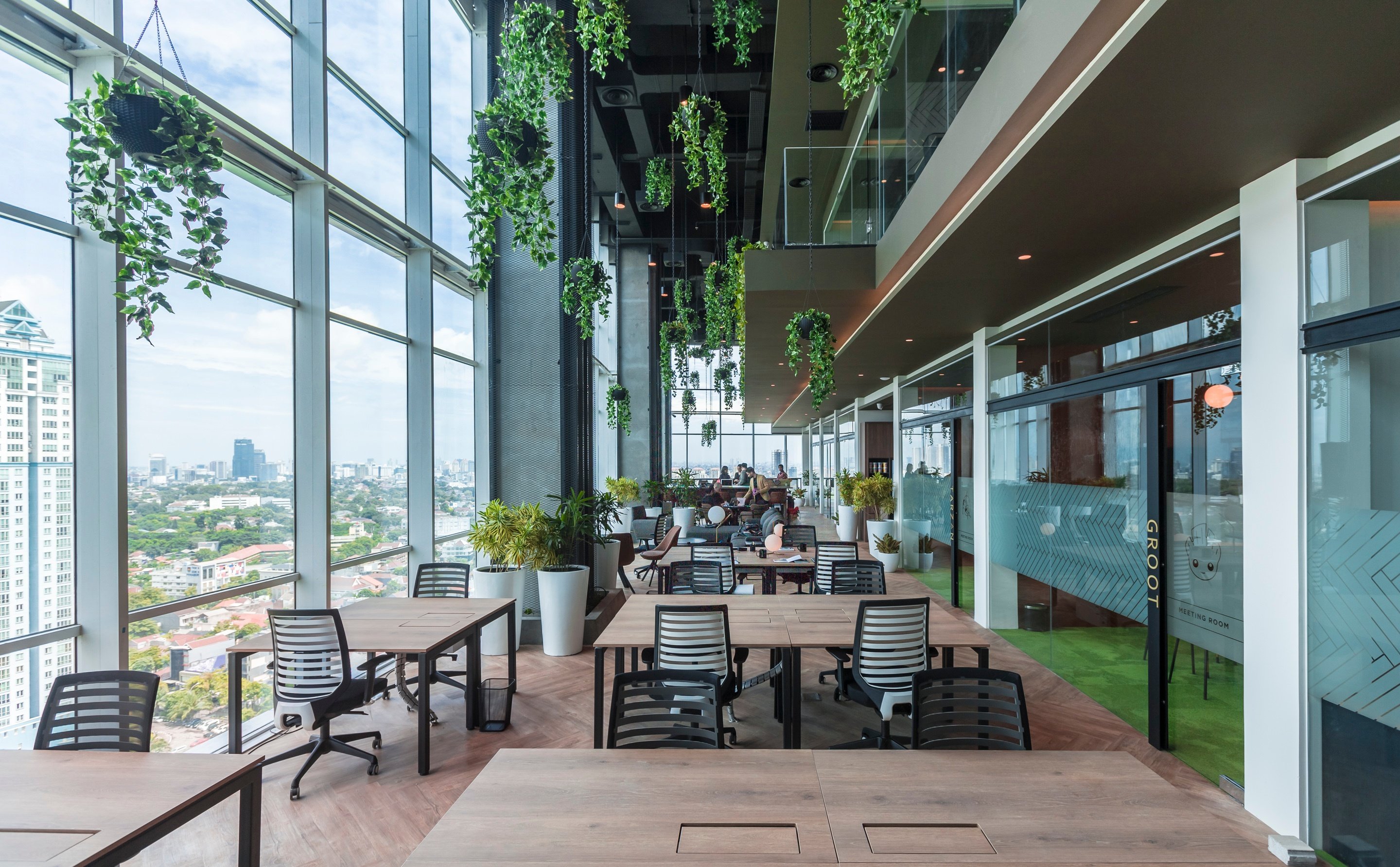 Greenhouse, Kuningan
A coworking space that really embodies the element of nature into their workspace is Greenhouse. Albeit surrounded by the pollution and the madness of the traffic in Jakarta, Greenhouse has managed to make their tenants feel connected to nature with their garden-like design, vaulted ceilings, and passage for natural lighting.
There are many other design strategies that promote health and wellness in the workspace. These include promoting changing postures and movement, minimizing noise distraction, and ergonomic principles of workspace design. Of course, another method that we are seeing several coworking spaces across Southeast Asia adopt is adding in-house fitness facilities.
On-site Fitness Facilities and Programs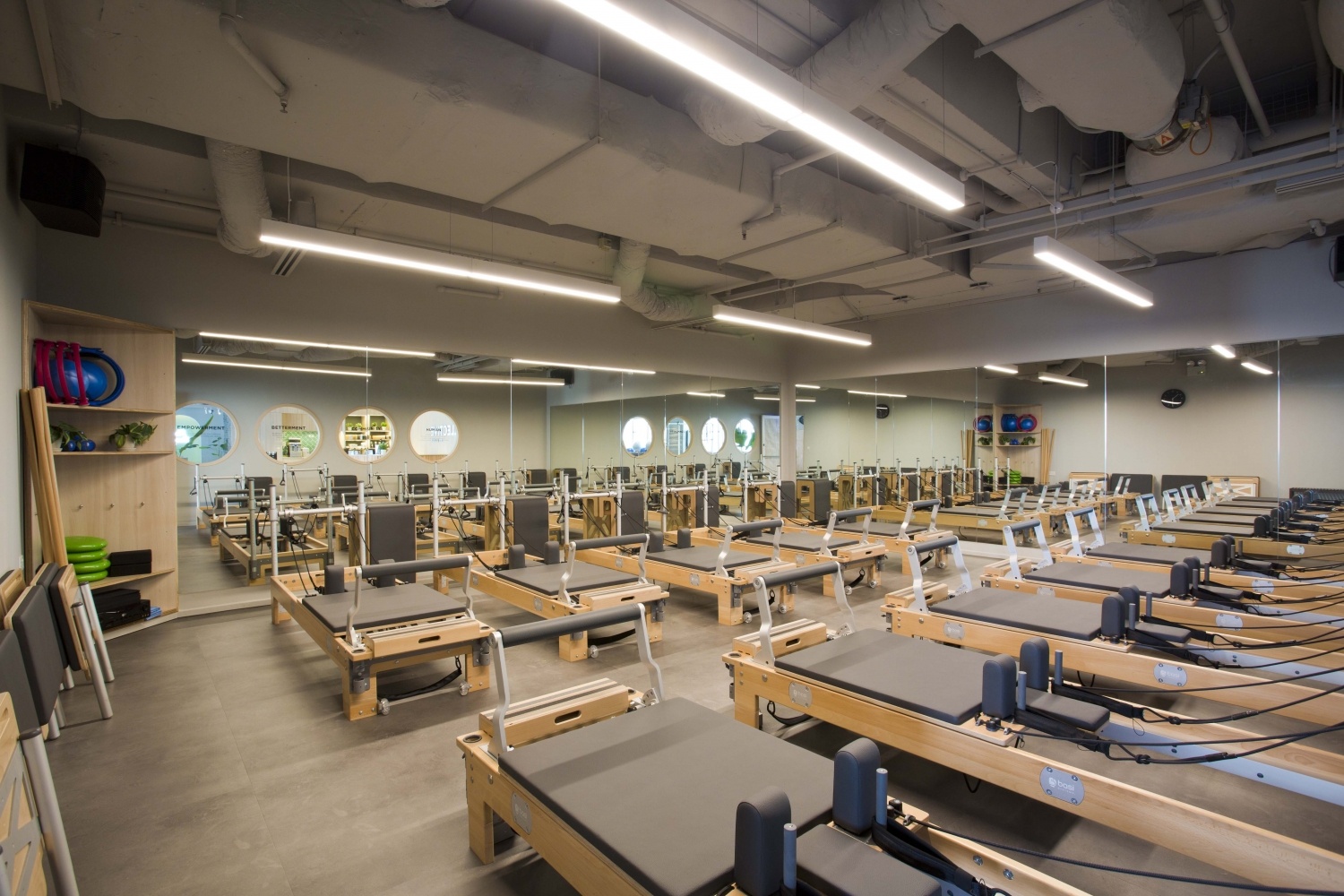 Core Collective, Singapore

Right off the bat, we have Core Collective, a wellness-based coworking space - the first of it's kind in Singapore! They truly believe in the concept of integrating an active lifestyle in the workplace. This coworking space comes fully equipped with top-of-the-line facilities. There is a cardio area, pilates studio, and even a boxing ring. They also provide a full range of fitness and wellness programmes such as chiropractic, physiotherapy, MMA, yoga and more. There are so many ways to be healthy and stay active is this space.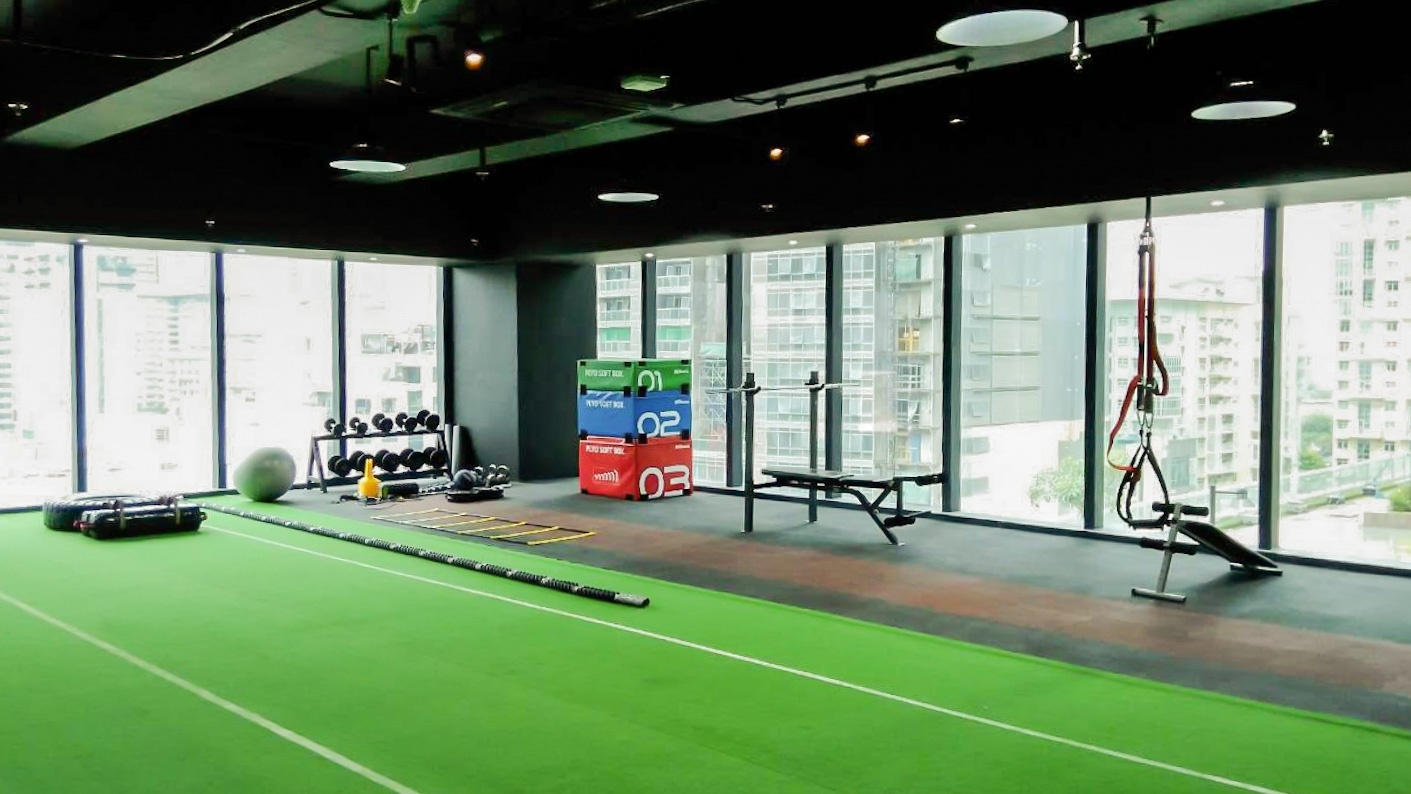 THE OFFICE - Cowork + Life, Manila

Next in line, we have THE OFFICE - Cowork + Life, located in BGC - one of the most prestigious areas in Manila. You can find everything you need here from private offices, shared offices, coworking desks (Green Space), virtual offices and last but not least, the Circuit O' Life - their cardio and core fitness area. Coworking plus fitness packages are also made available, these packages come with a fitness coach and fitness programs to get you on track.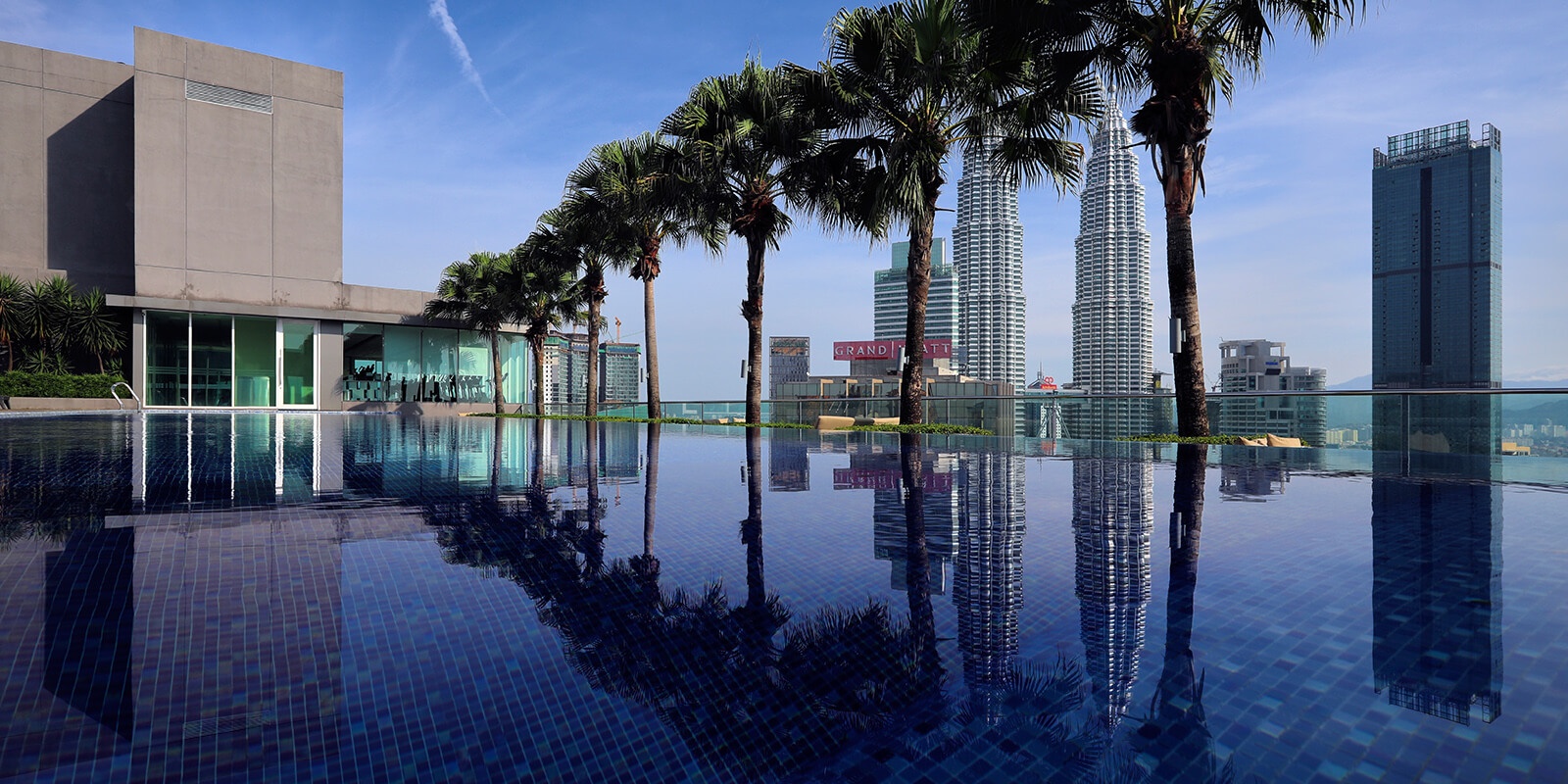 Colony, Kuala Lumpur
If you're based in Kuala Lumpur, check out
Colony
. In this coworking space, maintaining a healthy and active lifestyle is no longer an abstract concept. Colony aims to challenge the rigid and mundane concept of serviced offices with elements of what makes a great workplace, from healthy food options, to massage rooms, to a nap area, and of course an in-house gym. Best yet, a swimming pool! The gym and the swimming pool both have a full view of the KL city skylines that will take your stress (and breath) away.
Community and Collaboration

But let's face it, on-site fitness facilities in coworking spaces are rare, especially in Southeast Asia. Spaces that don't have an in-house fitness facility often establish partnerships with local gyms to provide its tenants an unbeatable price for memberships (free in some cases). Common Ground and JustCo establish a partnership with Fitness First to offer just that. Coworking spaces also often collaborate to offer members not only gym membership perks but also discounts to delicious and healthy food, movies, hotels, and the list goes on.
---
Read also: The Coolest Perks in Coworking Spaces
---
Often times, coworking spaces would also host onsite fitness classes like yoga, Zumba or low-impact workouts with the help of an external partner like GuavaPass. Interestingly, people tend to stick to an exercise routine or activity when their doing it with other people. Being a part of a group or community encourages social interaction and opens up the opportunity to make new friends outside of work, which is exciting and makes working out more fun. Plus it just makes it that much harder to bail when you're accountable to your friends. Not too long ago, WeWork took their commitment to wellness to the next level by launching their first fitness centre at 85 Broad Street, New York, alongside its app - Rise by We. The approach of the gym is very community oriented, offering community-based classes and wellness programs.
The idea of having fitness facilities and programs in the workplace is to give people the opportunity to incorporate wellness into their lives, to have a better work-life balance, and to be more productive both in the office and outside the office. Admittedly, there aren't quite as many coworking spaces with great wellness initiatives as we would like in Southeast Asia, but the idea is still relatively fresh here and hopefully, it's something we'll see more of in the near future!
What do you think of the whole wellness-based coworking space concept? Is it something you would like to see in your workplace? Let us know in the comments below! If you're looking for office space or to rent a meeting room in Southeast Asia, feel free to drop us an email at info@flyspaces.com and our Space Experts will happily help you out.