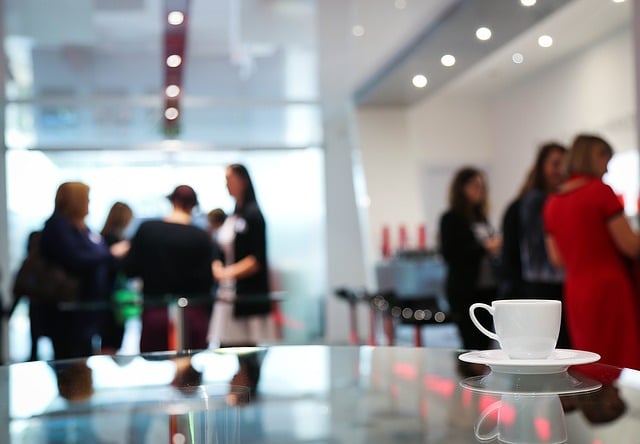 As a startup ourselves, we've gone to plenty of events and conferences all over the region. No matter their scale, we've always learned something that will help in either starting or growing our business.
You'll be able to meet new people or learn about new tech that can give you a competitive edge in the market. However, it's not about going to as many as you can. First of all, these big conferences typically have high price points and second, not every conference will be relevant to your goals. Nevertheless, attending the right events and being an active participant can be a tremendous boost to your business.
At the most basic level, conferences offer you the opportunity to exchange ideas, form new partnerships, and network with like-minded individuals. They can also give you insight into the current trends in your industry. In other words, you can ensure that all your time and effort is put towards something of value and of relevance to the current industry climate.
To give you an idea of the types of events being hosted, we put together a short list of some of the most notable and hot events around the region that have caught our attention.
Singapore
Hosted at the Suntec Convention from October 31 to November 1, this conference is perfect for the modern marketer as it will go over the 4 pillars of marketing success - loyalty, experience, analytics, digital - and how you can improve customer experience to further differentiate your brand from the crowd.
A global coworking conference that is making a stop in Singapore for the first time on November 1 - 2 at the STI Auditorium in Capitol Tower. Listen as thought leaders in the industry, including our very own CFO Guillaume Martin, discuss the future of work, shared workspaces, CRE, and everything in between! Whether you own a coworking space or you're part of the coworking community, there's something for everyone.
Running from November 4-5 at SAFRA Toa Payoh, this is the chance for you to showcase your innovative products or services, and have the opportunity to access a new customer segment.
Learn about the impact that technology is having on real estate and the potential impact of China's new Silk Road plan on the rest of the continent from November 7-8 at Marina Bay Sands.
Jakarta
From November 1-2 the Jakarta Convention Center will be host to the Tech in Asia conference, featuring notable speakers and startups from all over the region. Including investor-startup speed dating as well as 2 nights of food and drinks with all participants, you'll be able to gather deep insights into current trends and gather new contacts.
If you want to know the latest trends related to the Internet then on November 16 you have the opportunity to hear from Asia and Australia's leaders in that field about the future of technology and digital creativity at The Westin Jakarta.
Hosted at one of the latest coworking spaces to open in Jakarta, Spacemob. This intimate event gives you the chance to hear from from CEO and Co-founder of Gadjian, Alfia Fitriati, and her experiences using Software as a Service and how you can use it to grow and scale your business.
Kuala Lumpur
ASEAN Women of Tomorrow Conference
Hosted at the Sunway Resort Hotel & Spa from November 23-24, this conference is focused on corporate women and entrepreneurs looking to drive a sustainable future and foster purpose-driven leadership.
What's Next 2017: The Business Impact of Disruptive Technology
Have the chance to hear from Brick & Mortar companies at The Saujana Hotel on November 9, about how they are adapting to digital disruption so they don't get left behind.
Listen to industry leaders from accross the globe as they discuss new innovative approaches to solving real world problems, from AI to food & beverage to smart cities. Hosted at the Kuala Lumpur Convention Centre from December 12-13, you'll be in the company of 5,000 delegates on shaping the future of entrepreneurship.
A two day conference from December 21-22 at MAPL Publika where you'll be exposed to all aspects of running a startup. Hear first hand from founders and co-founders about the challenges they have faced, learn about various funding options that are available to you, and have the opportunity to pitch your innovative business idea.
Manila
From November 3-4 experience the country's leading B2B conference and networking event at SMX Convention Center. Learn how to be competitive in both the Philippines and in the greater ASEAN region through seminars, workshops, presentations, and much more.
On November 6 at A Space Makati experience a night of networking and idea-sharing with members from Lean StartUp community, such as lead organizer Guita Gopalan.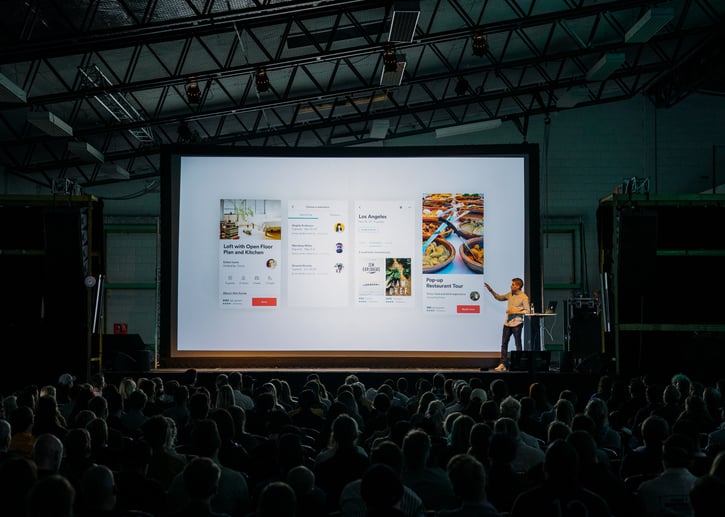 These are just a handful of the events available to you that can help you along the way - whether you just have an idea of an idea or if you're looking to target a new customer segment. To ensure these are of value to you, both professionally and personally, create a short list of events that will put you in front of the right audience.